Why are you grateful for Bishop Gorman?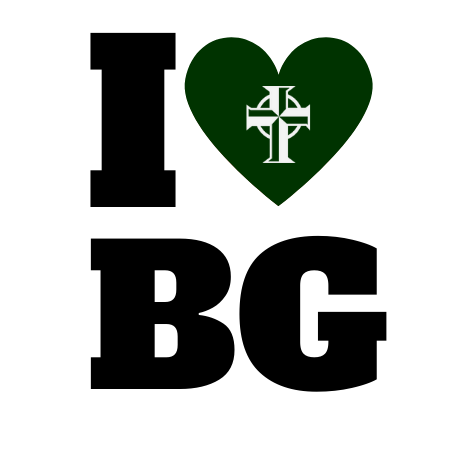 I have told several people that I got the equivalent of a college education at Gorman versus what I have seen from today's college graduates. Thank you, Mom and Dad!
Dennis Carney  
   Class of 1971
We have the best history teachers at Bishop Gorman! We recently took a family trip to Virginia and visited Monticello, Jamestown, Yorktown, and Colonial Williamsburg. Both my girls were extremely knowledgeable about details related to the American Revolution. Our tour guide at Monticello was blown away by quotes and details related to Jefferson and other figures of that time that my girls were able to recite and recall. I was impressed by how Mr. Glosson doesn't just make them memorize the material, but they always seem to actually learn and retain it. Our school is incredibly blessed to have such a gifted teacher.
Melissa Harrell  
   Current Parent
My family is extremely grateful to Bishop Gorman for many reasons. First, it is a place where the love of Jesus shines forth so beautifully in its students, faculty, administration, and families. Christ is the center of the school, and His presence permeates everything that happens there.
Christy Miller  
   Parent
Catholic education is built on thousands of years of tradition.
Dr. Andrew Navetta '06  
   Physician
This is the kind of place you can do what you want to do, you're exposed to the arts and a high-quality science program.
Collin Maloney '87  
   Attorney
God is the cornerstone to everything here at Bishop Gorman.
Kristina Ross '01  
   Attorney
My family is extremely grateful to Bishop Gorman for many reasons. First, it is a place where the love of Jesus shines forth so beautifully in its students, faculty, administration, and families. Christ is the center of the school, and His presence permeates everything that happens there... Our family moved to Tyler 5 years ago. While we have no immediate family in Tyler, Bishop Gorman and its wonderful families embraced our family with such friendliness and sincere warmth in a way we had never experienced before. These families ARE our family now, and we will always be grateful that we made such a wonderful choice for our children's education... I could go on and on…. :)
Christy Miller  
   Current Parent