Shortly after returning from a successful cheer camp experience where Crusader mascot Kaela Young won the Top Mascot Award, was named to the All American Mascot Team, and won superior ribbons every night, the Bishop Thomas K. Gorman Catholic School cheer team held a "watch party" for the Varsity Brands National School Spirit virtual awards ceremony where Kaela was one of three mascot finalists. According to the Varsity Brands press release, the Varsity Brands School Spirit Award "honors the standouts of America's high schools by recognizing exemplary schools, organizations and individuals that go above and beyond to build school pride, student engagement and community spirit." The Crusader cheer team was ecstatic when Kaela was named the nationwide winner of the 2023 Varsity Brands School Spirit Award.
Kaela, a senior at Bishop Gorman, said, "I was so surprised! It was an honor to even be a top three finalist, and to win was thrilling. It was so fun to watch the awards show online with my supportive family, friends, cheer coach and cheer team! Go CRU!"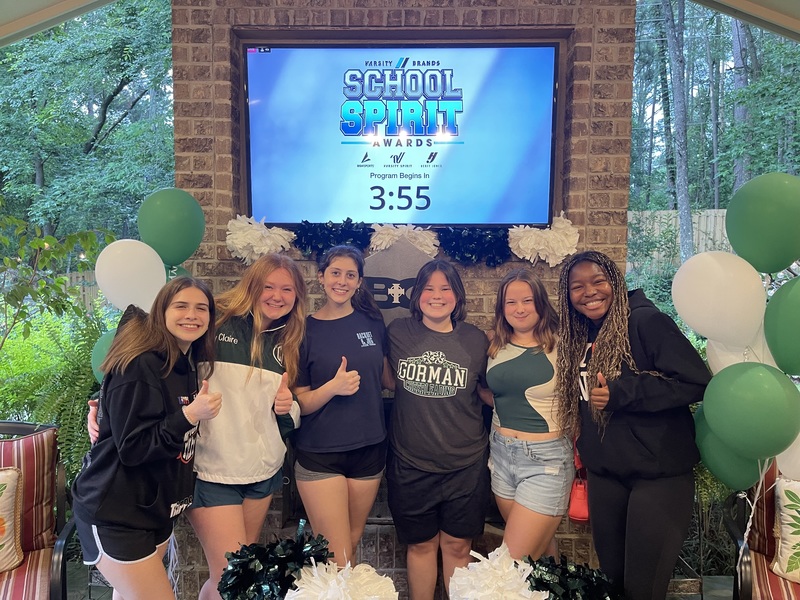 Bishop Gorman's cheer coach Christie Strong added, "Kaela is a four-time NCA All American mascot, two-time NCA Top Mascot and has placed either 2nd or 3rd the last three years at the TAPPS State Cheer Championship. Her zest for life is embodied in each of her performances, pep rallies, games and special events. She embraces everyone that she comes into contact with and has a contagious laugh that permeates the room no matter where she is. Kaela puts so much of her time, personality, charisma, and strength into helping others and sharing her passion for school spirit. Within our community Kaela contributes greatly by co-chairing a program called GIVE (Girls Invested In Volunteering Efforts), which is an organization of high school girls that fundraises and provides grants to local nonprofits that serve women and children. She also volunteers at the East Texas Food Bank packing food and Therapet (Animal Assisted Therapy) where she represents the Therapet mascot. I am truly honored to know such an incredible young lady that has touched so many people's lives."
According to the Varsity Brands press release, "Varsity Brands is thrilled to honor the 2023 Varsity Brands School Spirit Award winners and recognize the unsung heroes that are absolutely essential to reinforcing the strong correlation between school spirit, involvement, and achievement," said Adam Blumenfeld, CEO of Varsity Brands. "The demonstration of leadership, innovation and commitment displayed by this group of winners is inspirational and evident of the positive impact it can have on schools and student performance. We are honored to celebrate the motivated, engaged, and passionate individuals who ensure that school spirit remains a priority in schools and communities." Kaela's recognition also brought $3000 to the Bishop Gorman cheer program.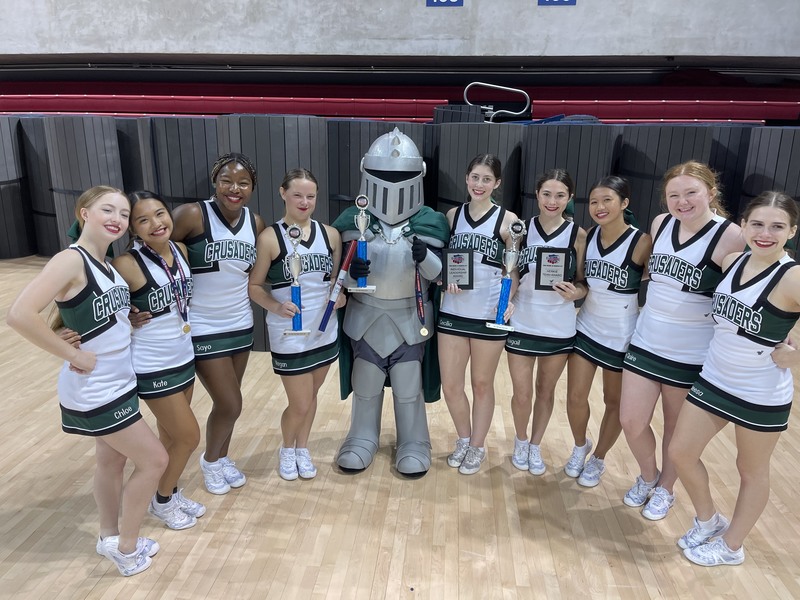 The vision of Bishop Thomas K. Gorman Catholic School is to prepare and form future saints and missionaries, and its mission is to graduate young men and women of well-formed Catholic Christian character, virtue, holiness, and living faith who serve every segment of civil and ecclesial society with excellence. Bishop Gorman serves grades 6 through 12. For more information, visit www.bishopgorman.net.