We hope to see all BG football moms at the Brodnax Family Crusader Center on Monday! #BGCru 🏈💚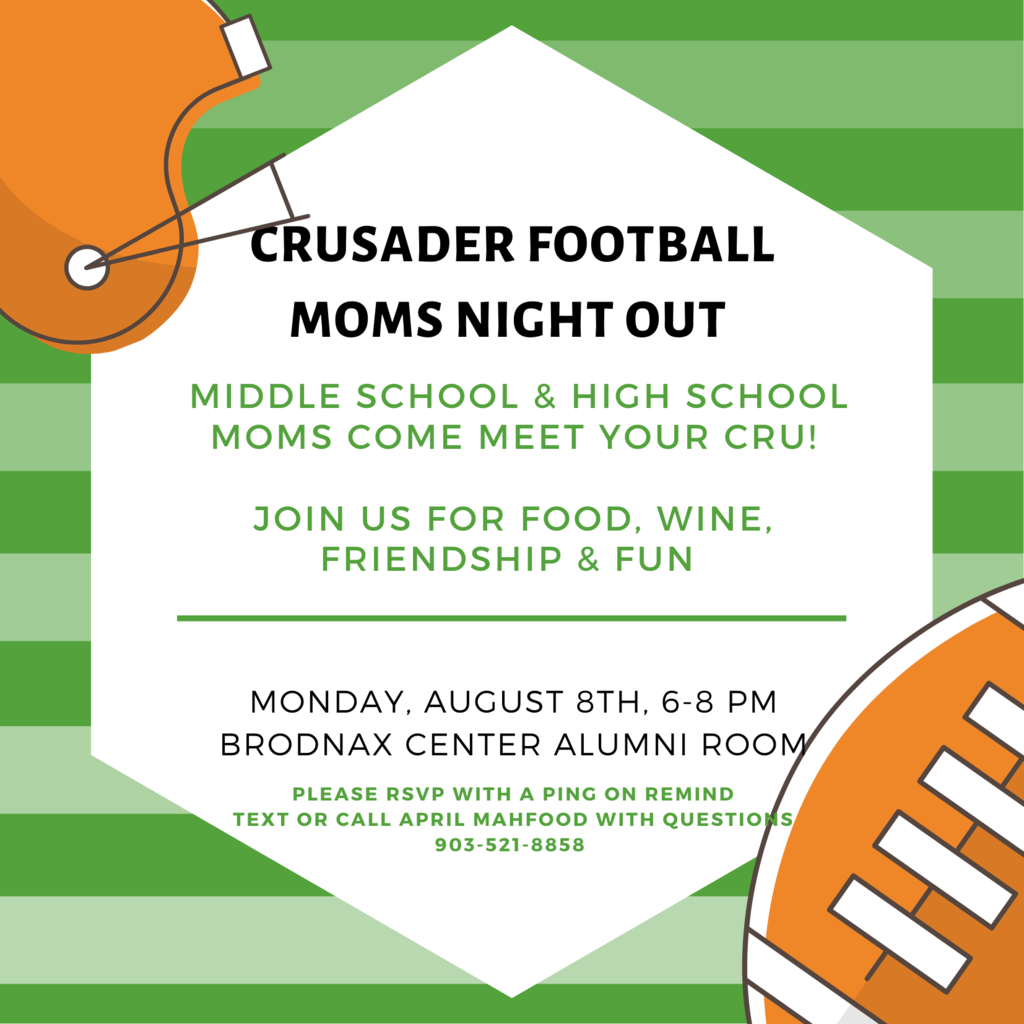 We look forward to seeing our Cru family next week!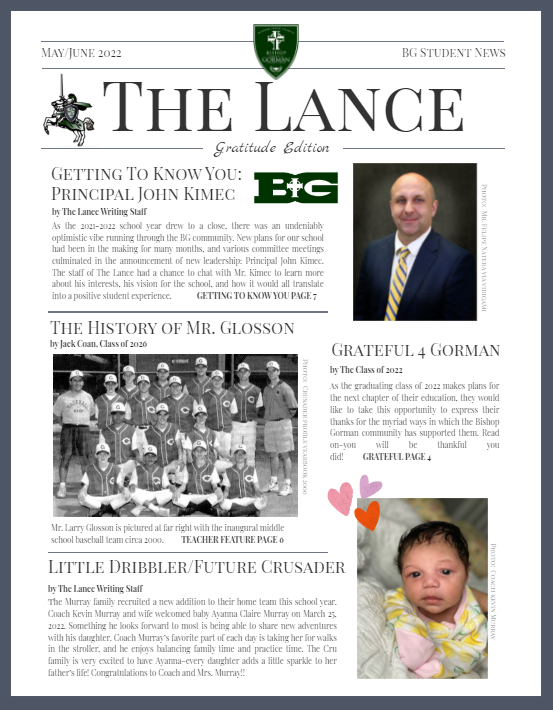 ATTENTION Crusader family! Amazon Prime Day is Tuesday, July 12th, and Wednesday, July 13th, and you can support Bishop Gorman with your purchases! Go to smile.amazon.com and login using your normal Amazon username and password. Once on Amazon Smile, select Bishop Gorman Catholic School as your charity of choice and continue shopping. Each subsequent time you shop on Amazon, start at smile.amazon.com instead of the usual Amazon website. It's that easy! Happy shopping Crusaders! #BGCru 💚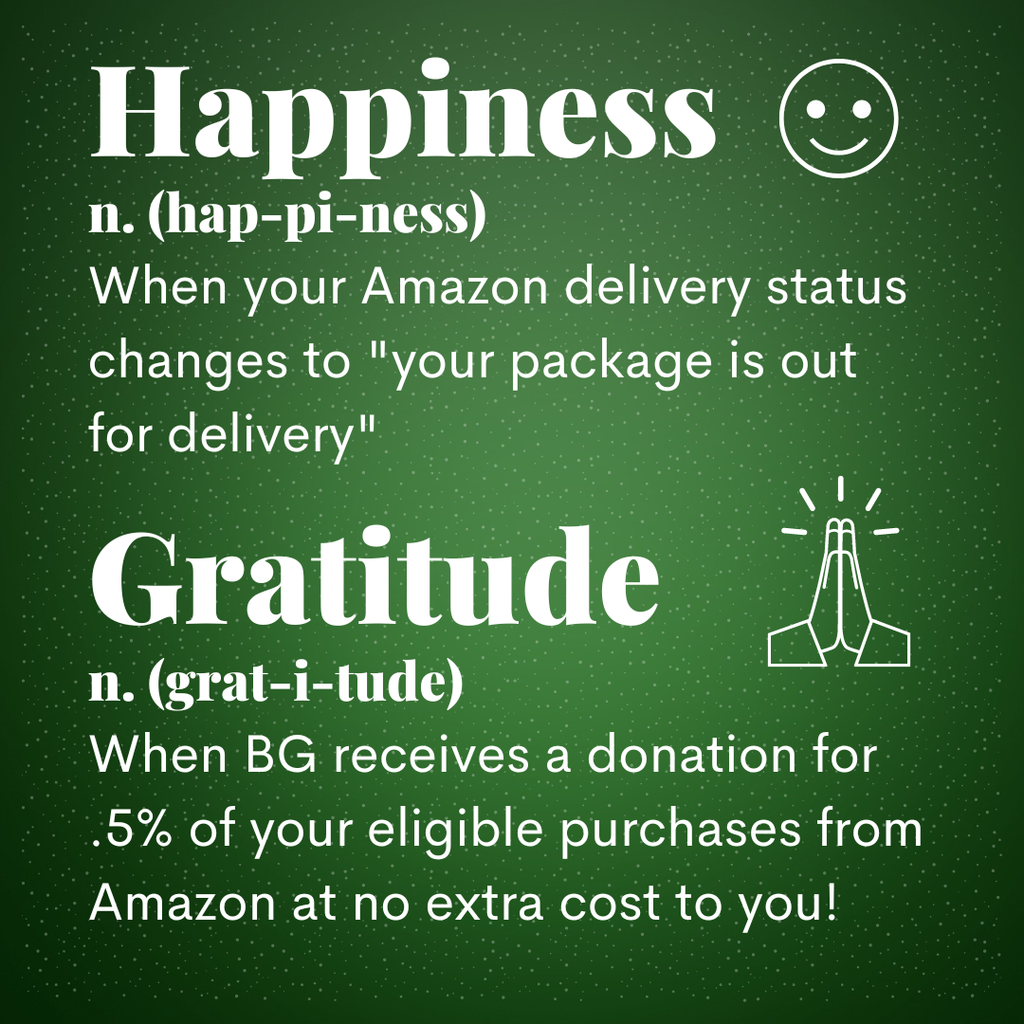 These four adventurous teachers recently spent an amazing week studying Science and Religion at Notre Dame's McGrath Institute where they conferred with notable scholars to develop several unique lesson plans involving co-curricular activities for our Science, Theology, and Math departments. Debates, presentations, labs, and FUN to follow in the fall! #BGCru 💚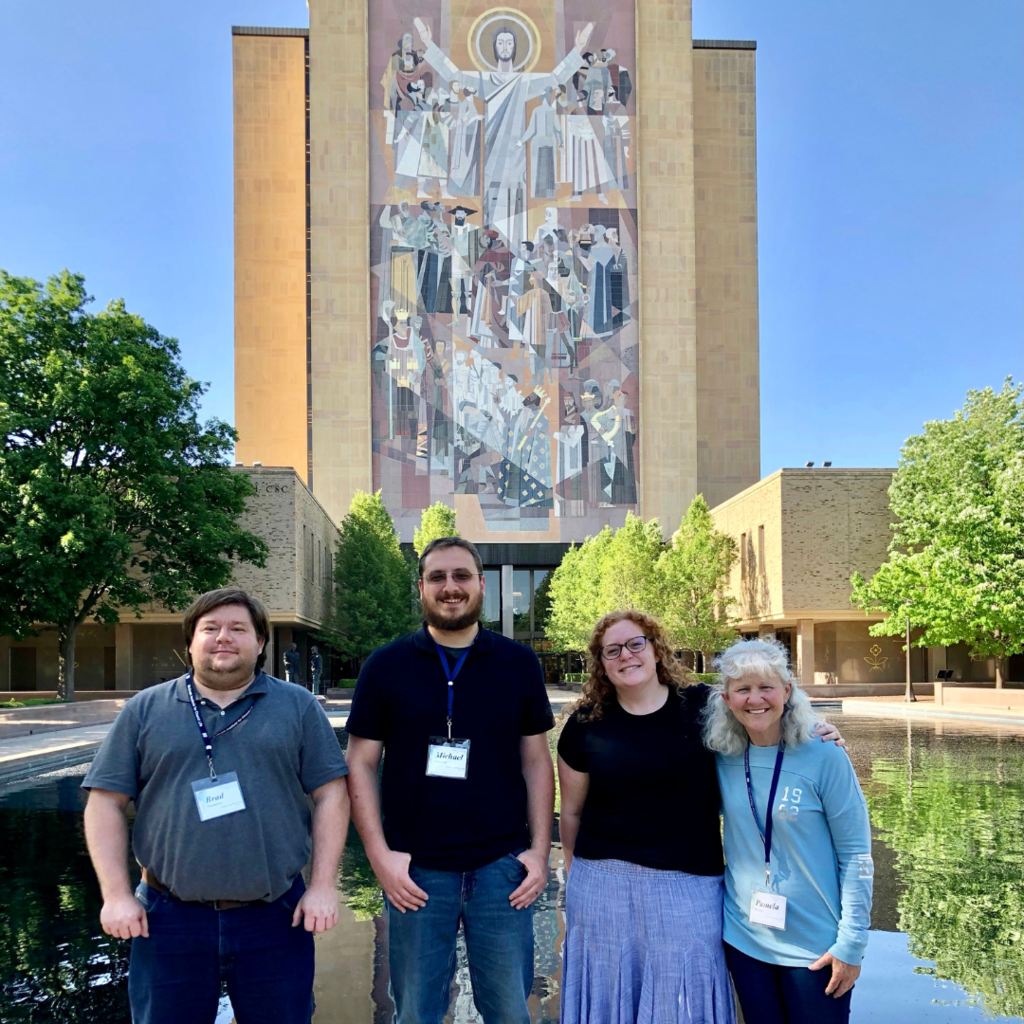 Have a safe and happy 4th of July, Crusaders!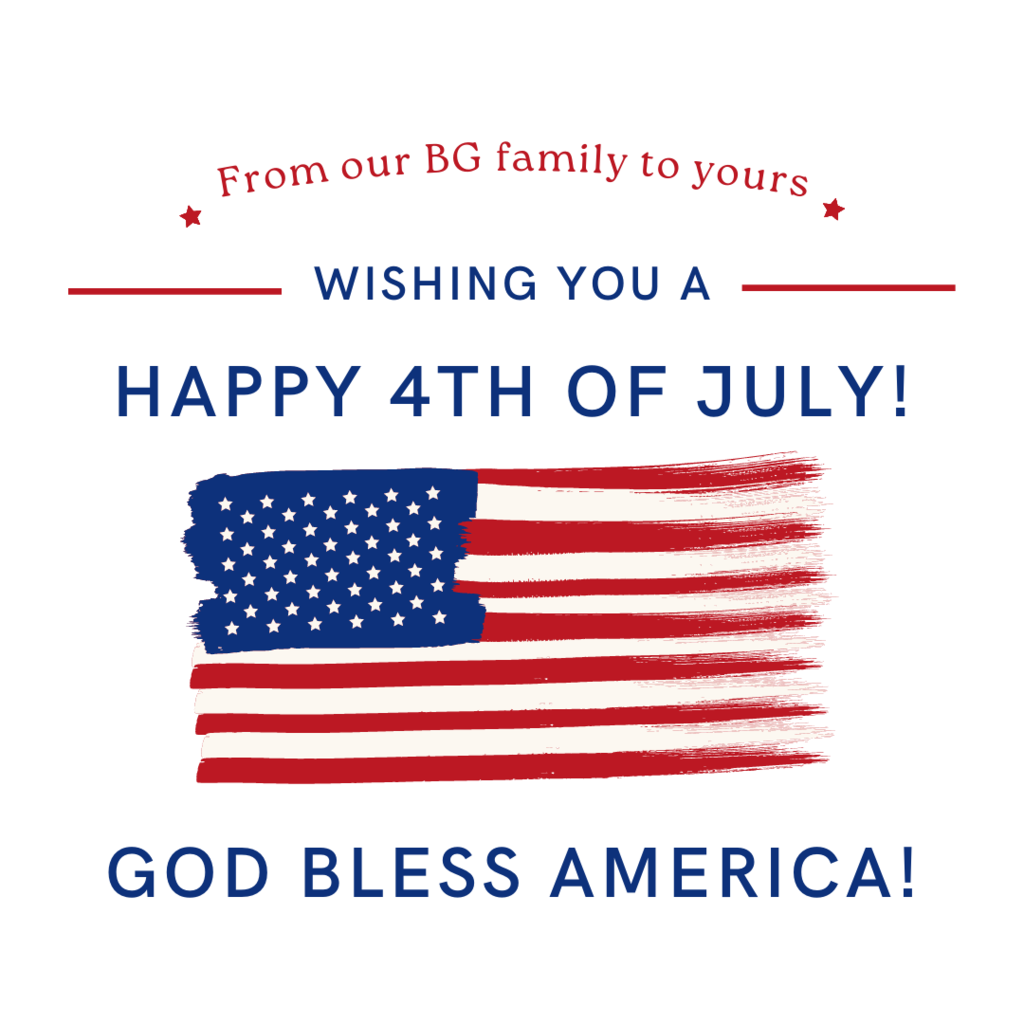 Please note that the BG offices will be closed the week of July 4-8 for the holidays and as we continue to make facility improvements. We will be back on Monday, July 11th. If you need immediate assistance during this time, please email Jan Pilgrim at
jpilgrim@bishopgorman.net
.

Calling all soccer fans! Come out and support the BG 4 on 4 soccer tournament THIS Friday beginning at 5PM and Saturday beginning at 8AM. Admission is $2. See you there! #BGCru ⚽️💚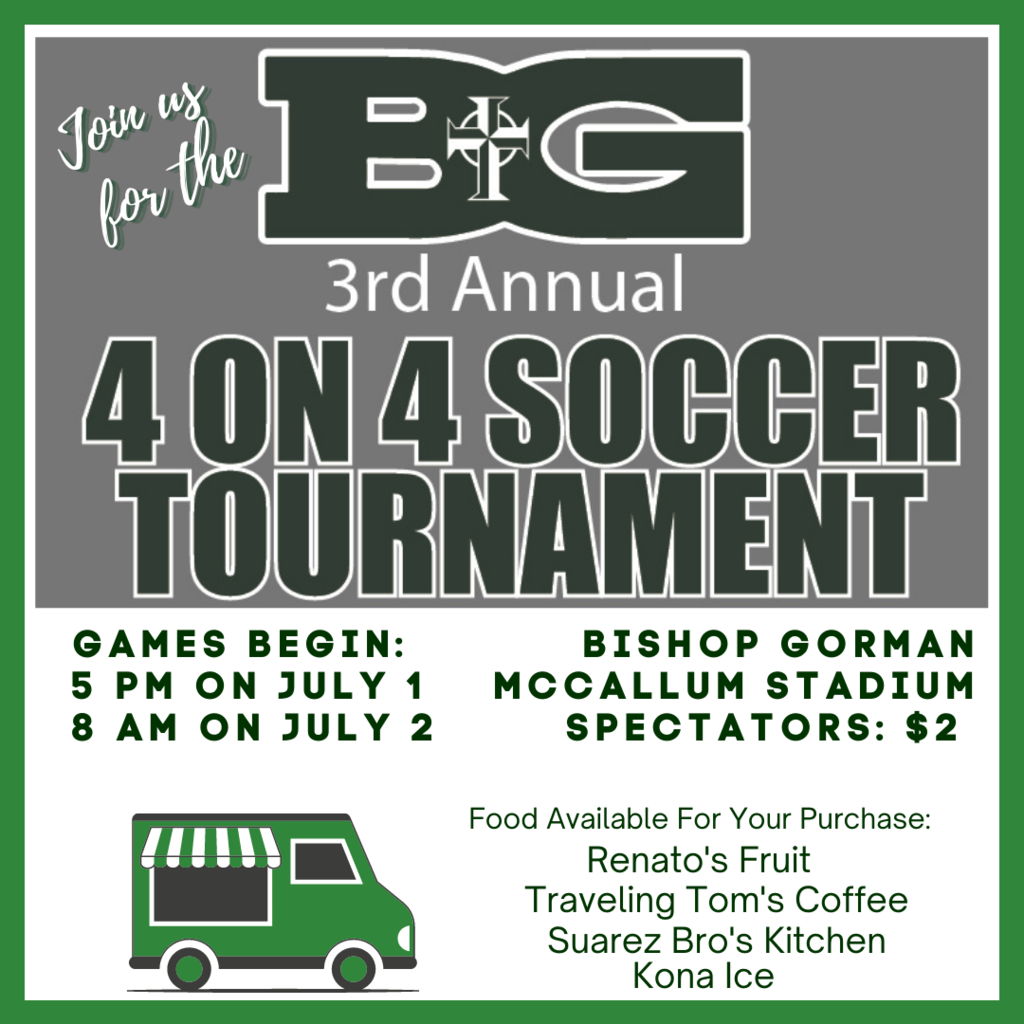 Happy Father's Day to all of our Crusader Dads! Enjoy your day!

Congratulations to our #BGCru Cheer Team who returned from last week's cheer camp at SMU HIGHLY DECORATED! Among our many team awards: Superior Ribbons in Cheer, Chant, and Band Chant; Spirit Stick all 4 days at Camp; Technical Excellence Award in Motions; Stunt S.A.F.E. Award; National Championship Bid & NFHS Squad Credentialing; and the Overall Camp Herkie Award! On an individual basis, EVERY BG Cheer Team member was nominated for All American Cheerleader, sophomore Kate Cleofe and senior Katelynn Healy were selected for the All American Team. Senior Bella Schenck received the "Pin it Forward" award (twice!) AND the overall Camp Leadership Award. Our amazing Crusader Mascot, junior Kaela Young, received two Superior Ribbons in Best Props and Game Day Experience; an Excellent Ribbon for Group Skit, Spirit Stick on Day 3; AND the Overall Top Mascot Trophy! Kaela was also named a member of the All American Mascot Team. The BG Cheer Team is led by Coach Christie Strong and assistant coaches Johnna Fullen and Kristie LeRoy who are all certified USA Cheer Coaches and received NCA Coach Credentialing during camp week. Coach Strong is also a member of USA Gymnastics. 💚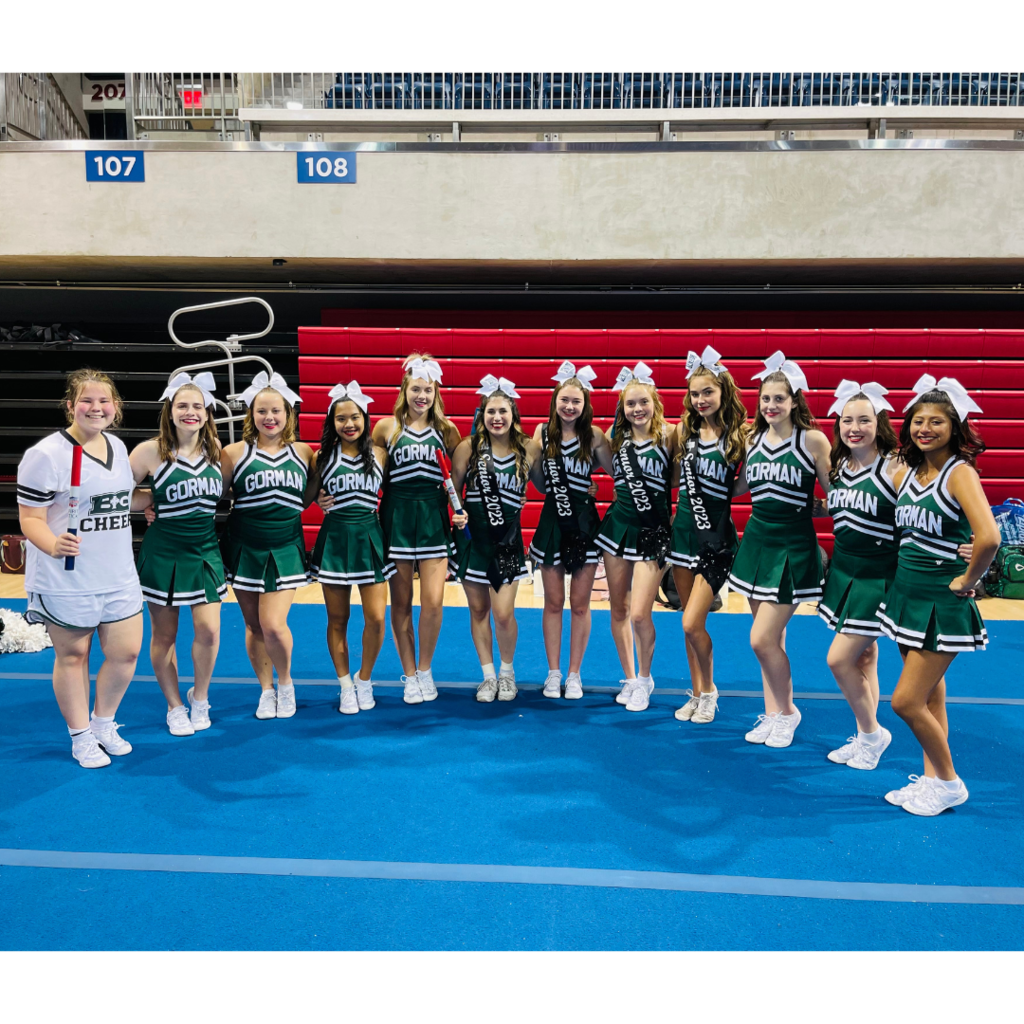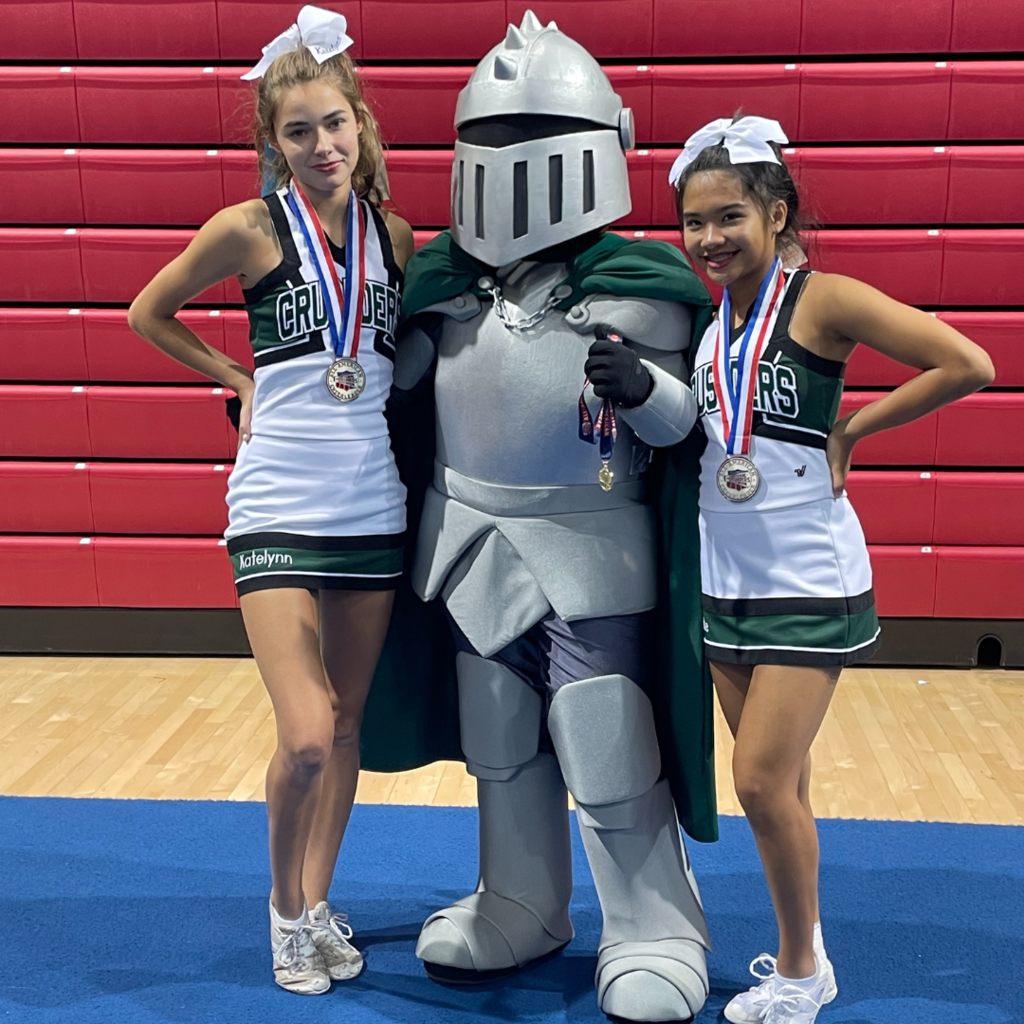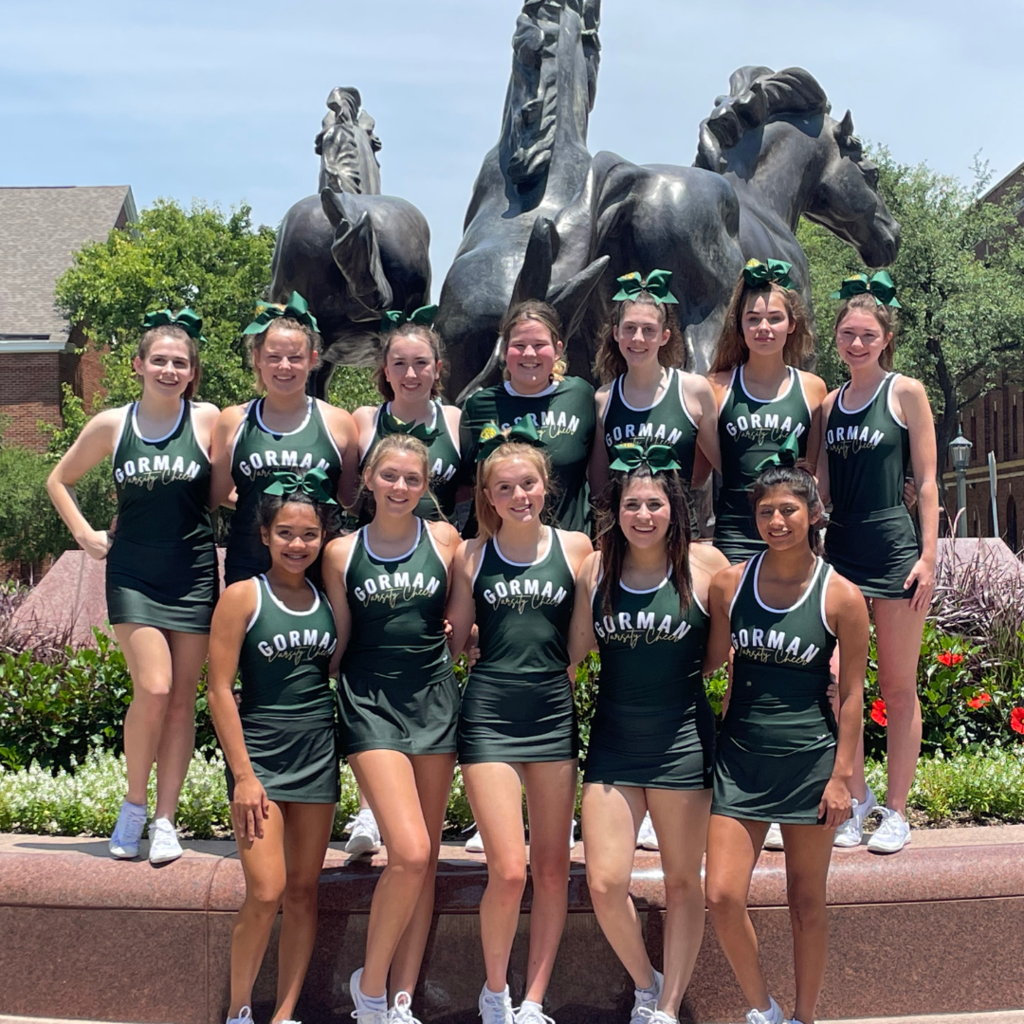 Need new uniforms? Attend the Mills Uniforms Fit Day Event tomorrow at the St. Gregory Cathedral School Gym from 12:00-6:00 p.m.! Samples will be available to try on.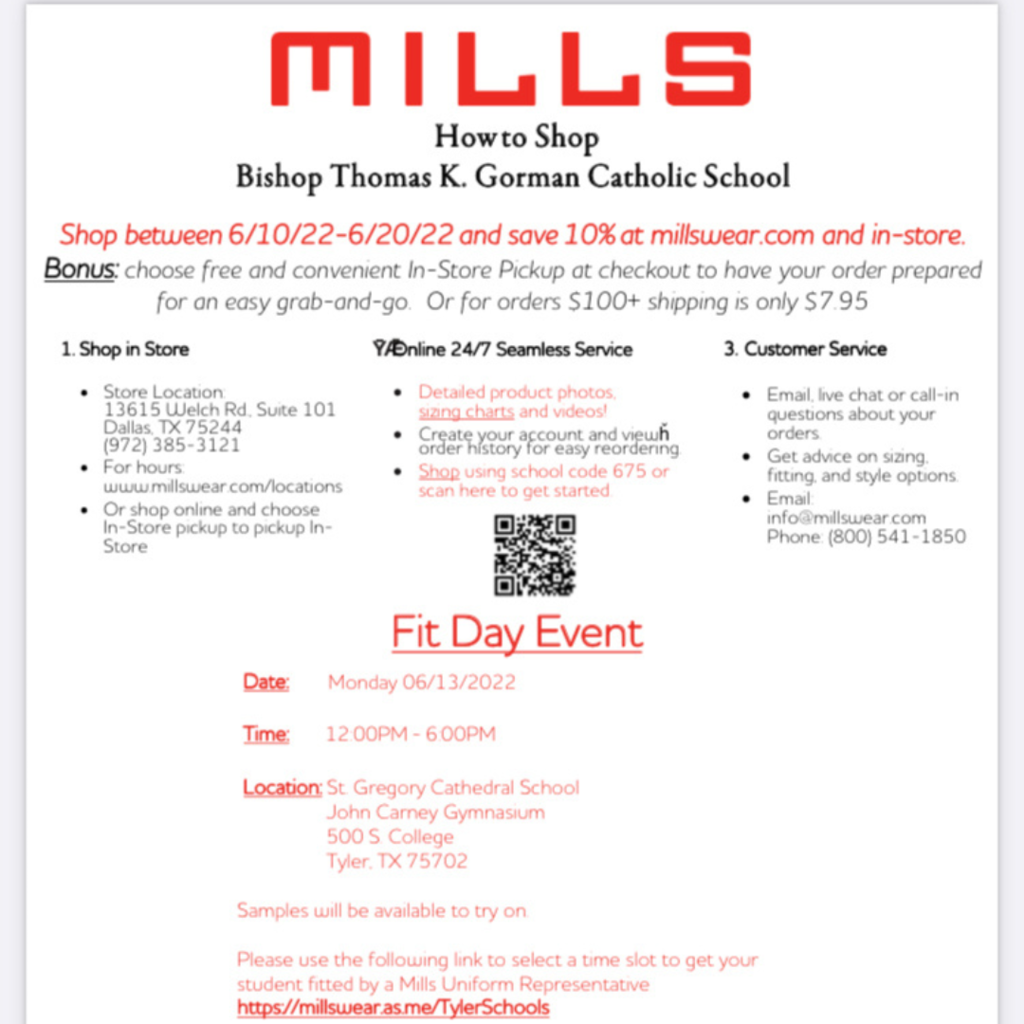 As we head into the 2022-2023 school year, we are seeking your feedback. All BG parents are invited to participate in our parent focus groups.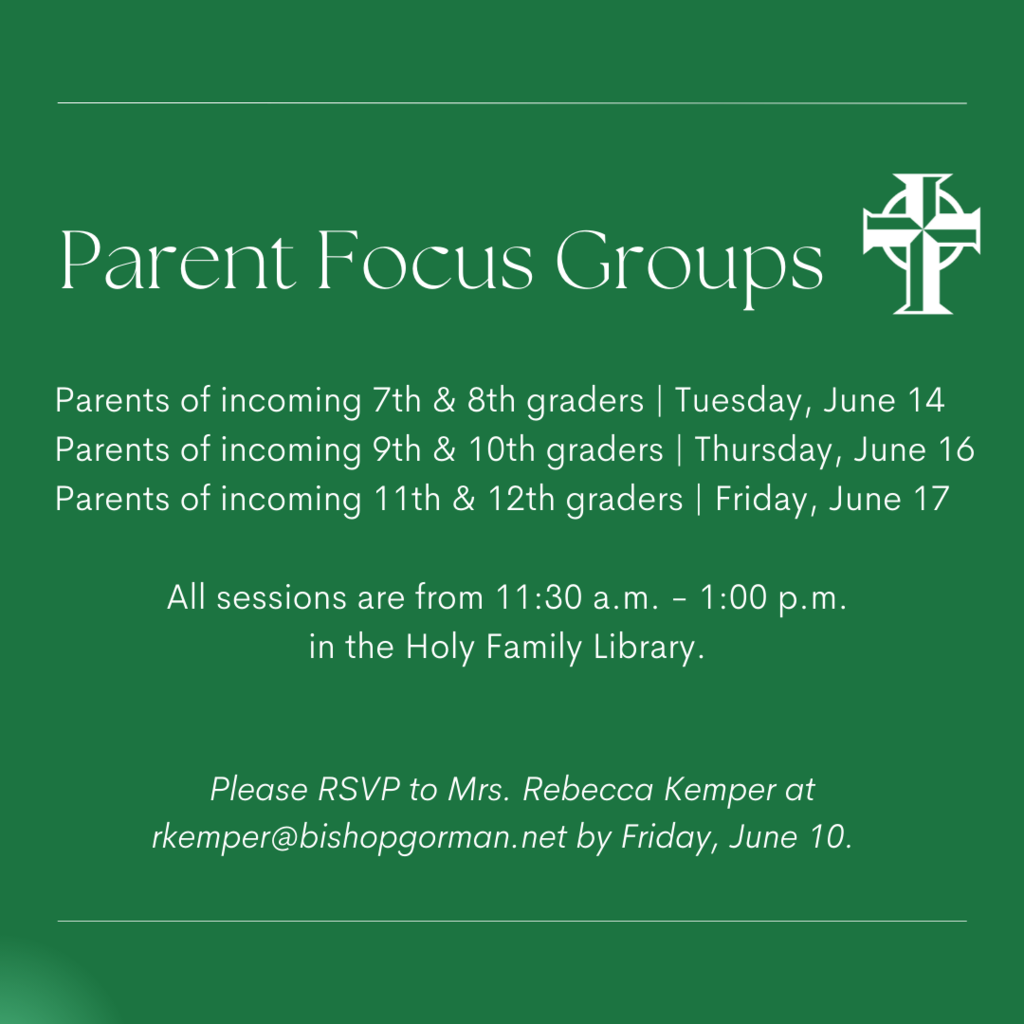 Missing your BG friends this summer? Make plans to attend the upcoming "Bishop Gorman Night" on Monday, June 13th, at Walk On's (5:00 p.m. to close., benefiting our Boys Basketball Team)!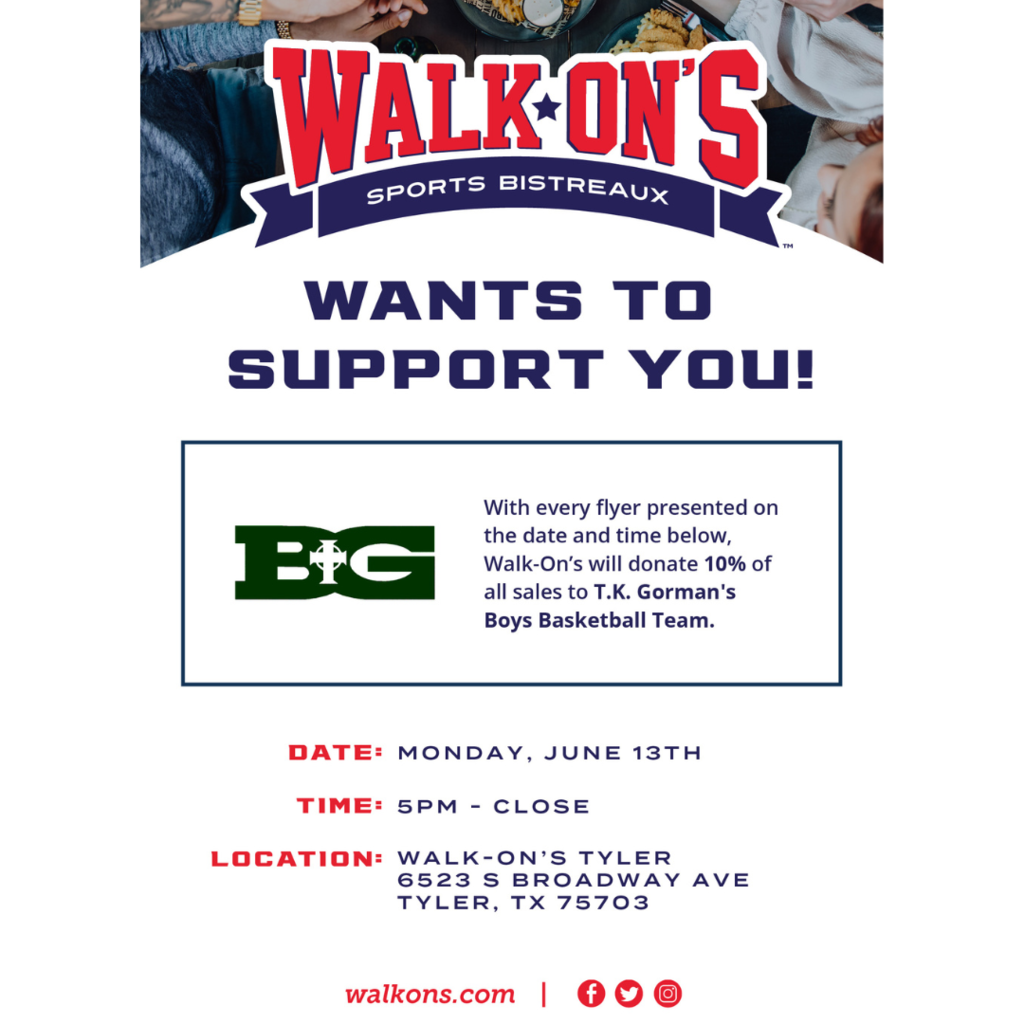 Congratulations to these talented Bishop Gorman musicians who earned 7 medals at the TPSMEA State Solo and Ensemble Contest in Fort Worth over the weekend! #BGCru #TAPPSorchestra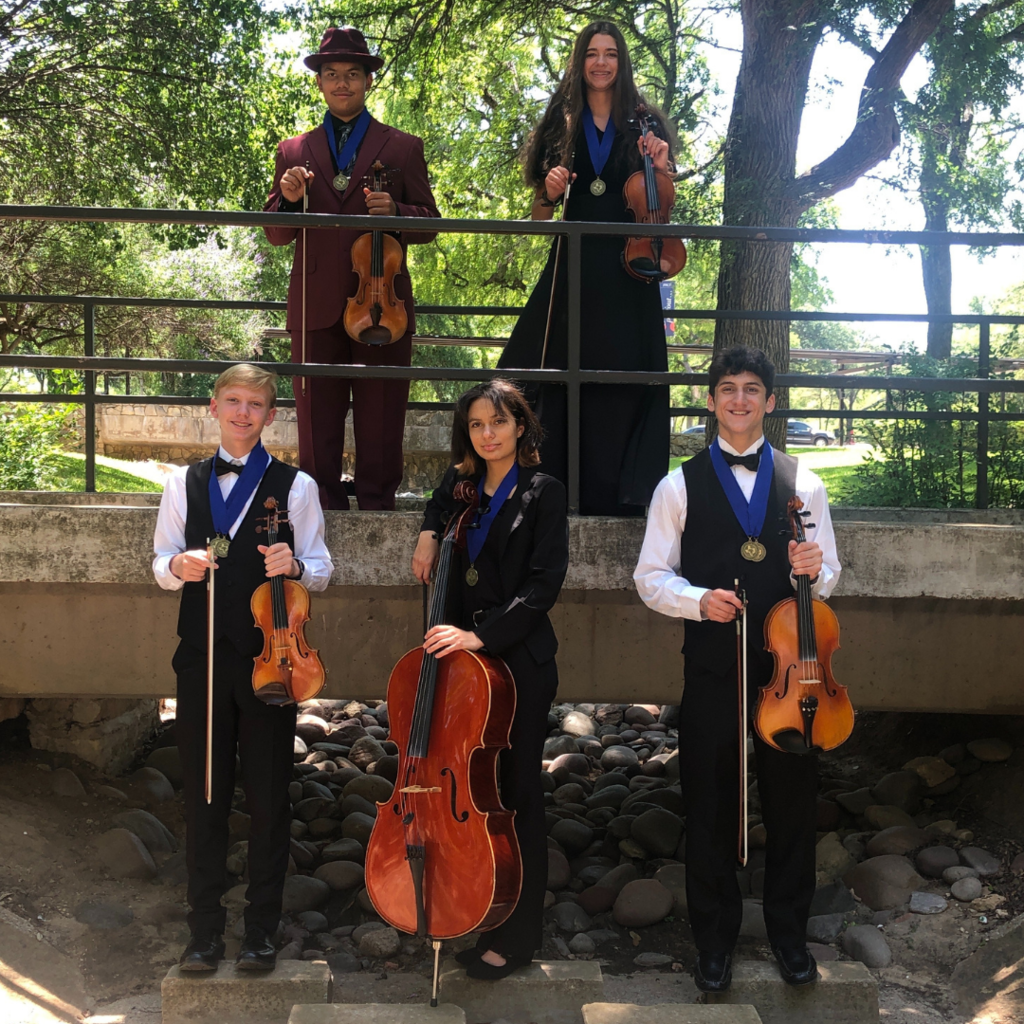 If you can't make it in person, join us online for Bishop Gorman's Baccalaureate Mass, Senior Honors Convocation, and Graduation Ceremony for the Class of 2022! #BGCru #Classof2022 #graduation 🎓💚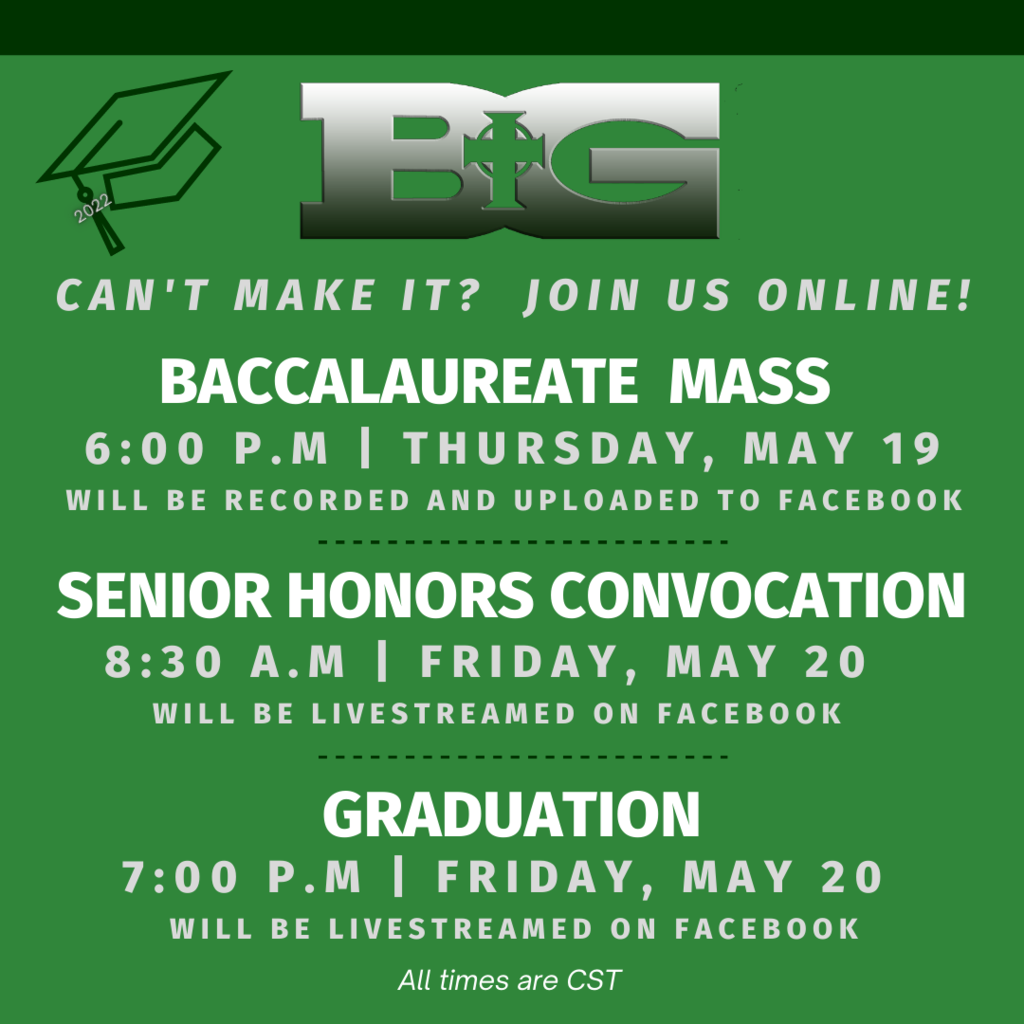 Congratulations to our BG Cheerleaders, one of 8 finalists nationwide for the Varsity Brands School Spirit Awards. This program celebrates schools, organizations and individuals that go above and beyond the call of duty to build school pride, student engagement and community spirit. The Virtual Awards show will be held in June where they will announce the winner of a $3000 prize. #BGCru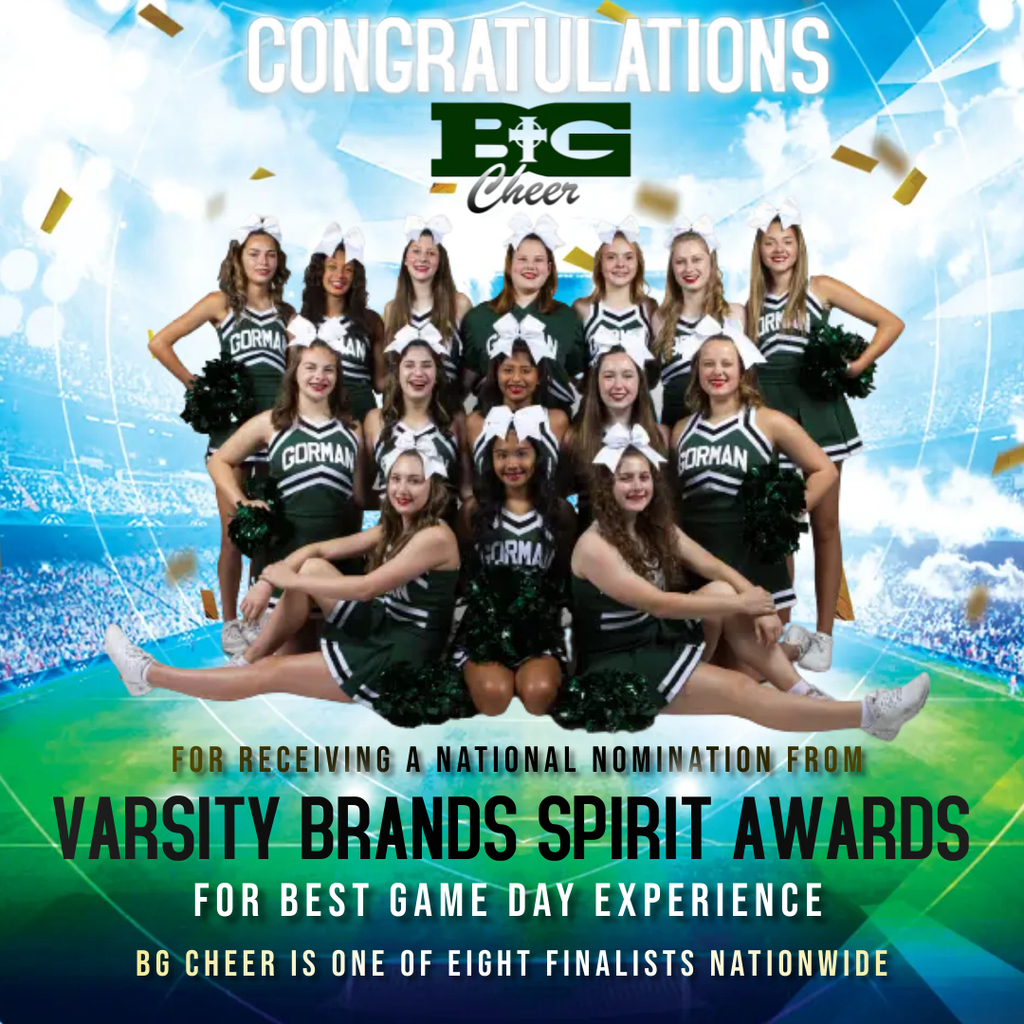 Join us TONIGHT for Bishop Gorman night at Chipotle from 4:00 - 8:00 p.m.! Dine in and show the flyer to the cashier or order online using the code LF9A2DM and pick up your dinner, and a portion of the proceeds will go to support Bishop Gorman Athletics. #BGCru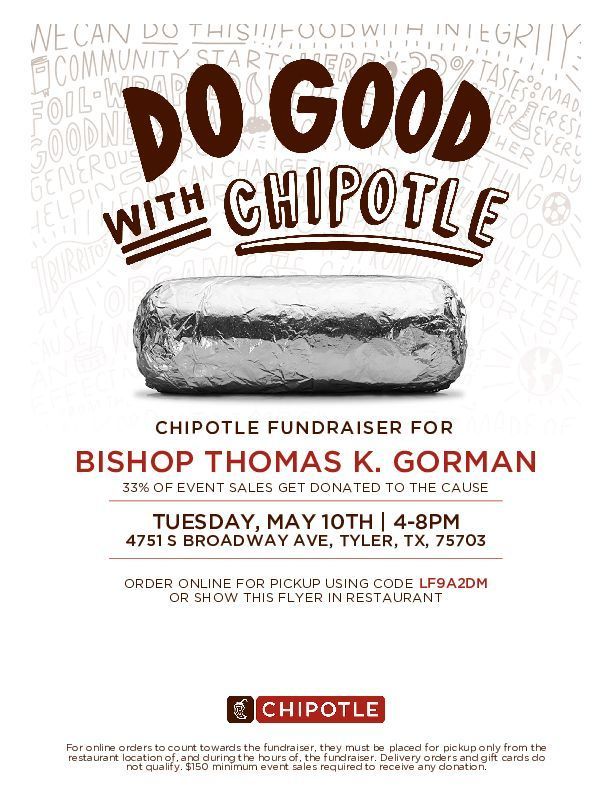 Happy Mother's Day to our beloved Crusader Moms!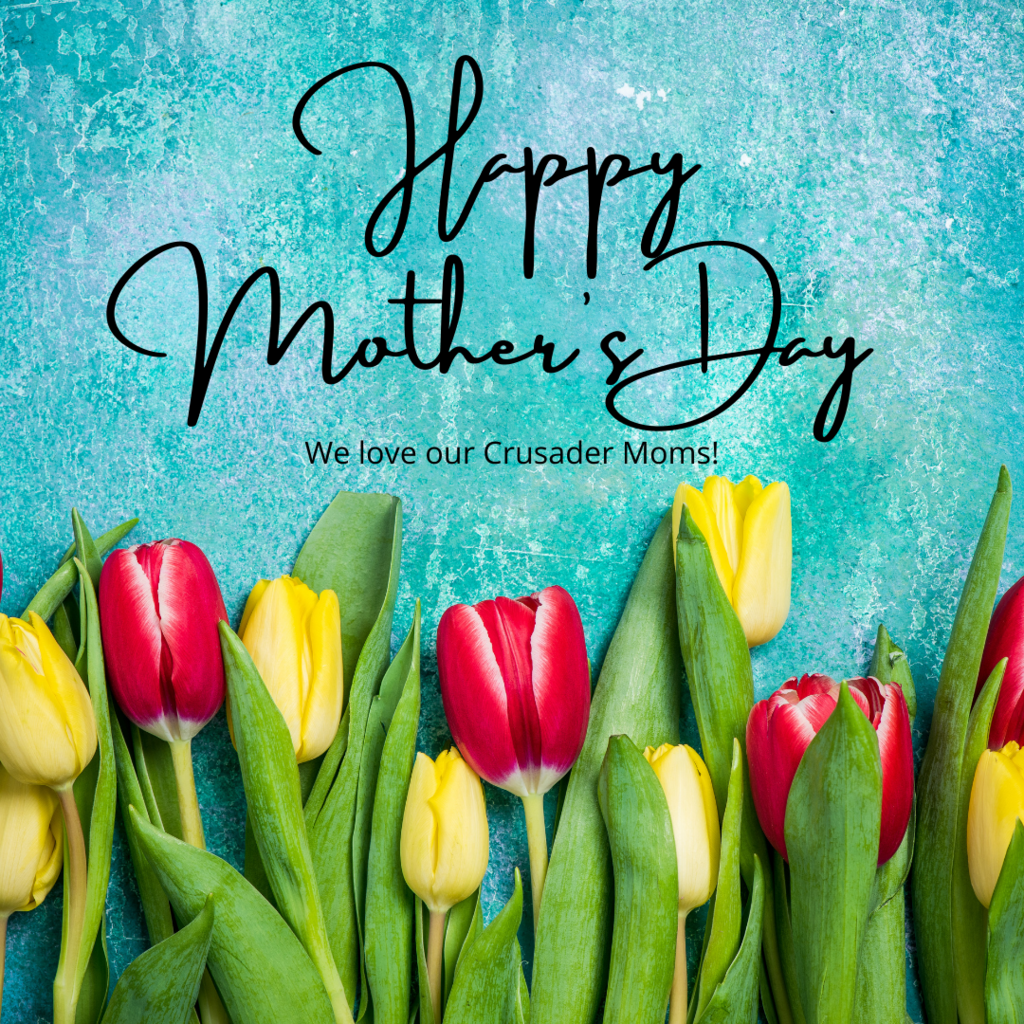 Good luck to our middle school students competing in the PSIA State Academic Competition this weekend at TCU! #BGCru #youvegothis #psia #AcademicExcellence 💚