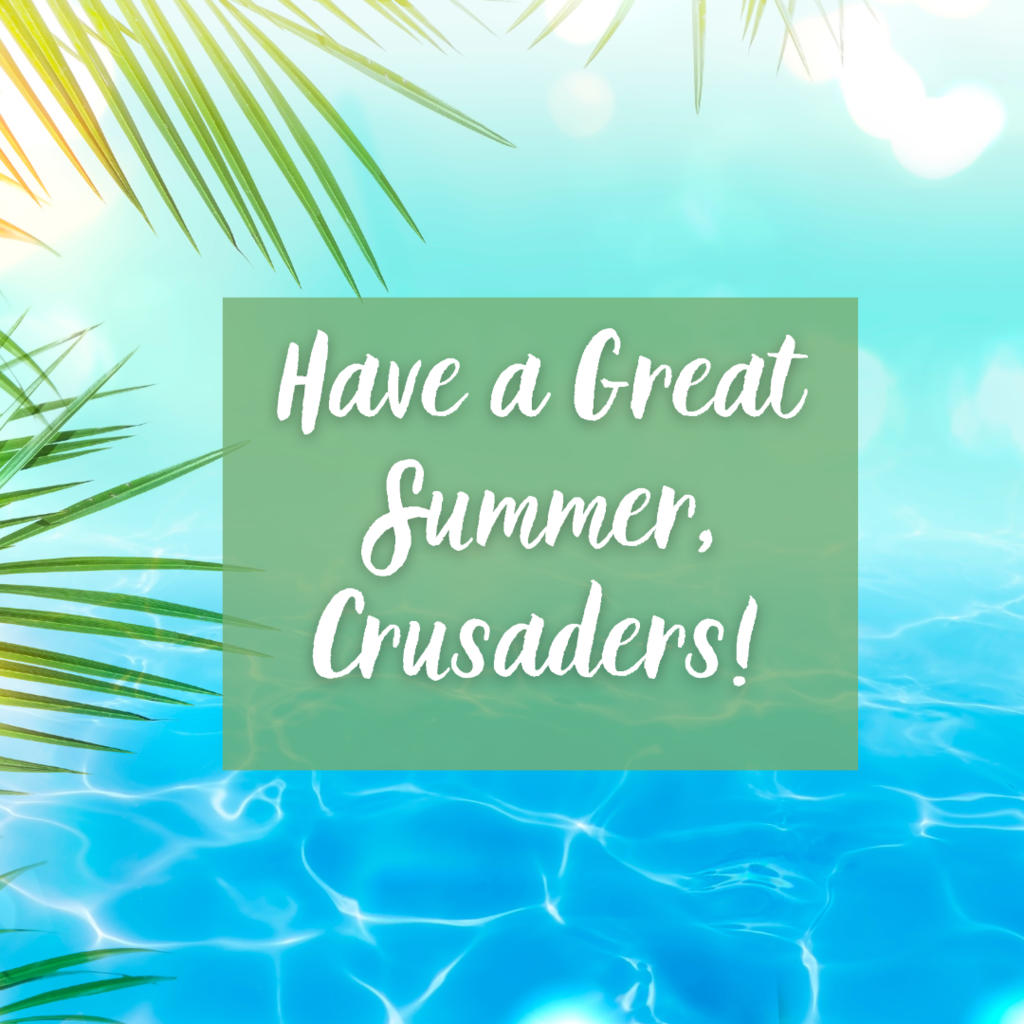 bac·ca·lau·re·ate a Mass held at educational institutions before commencement, containing a farewell homily to the graduating class.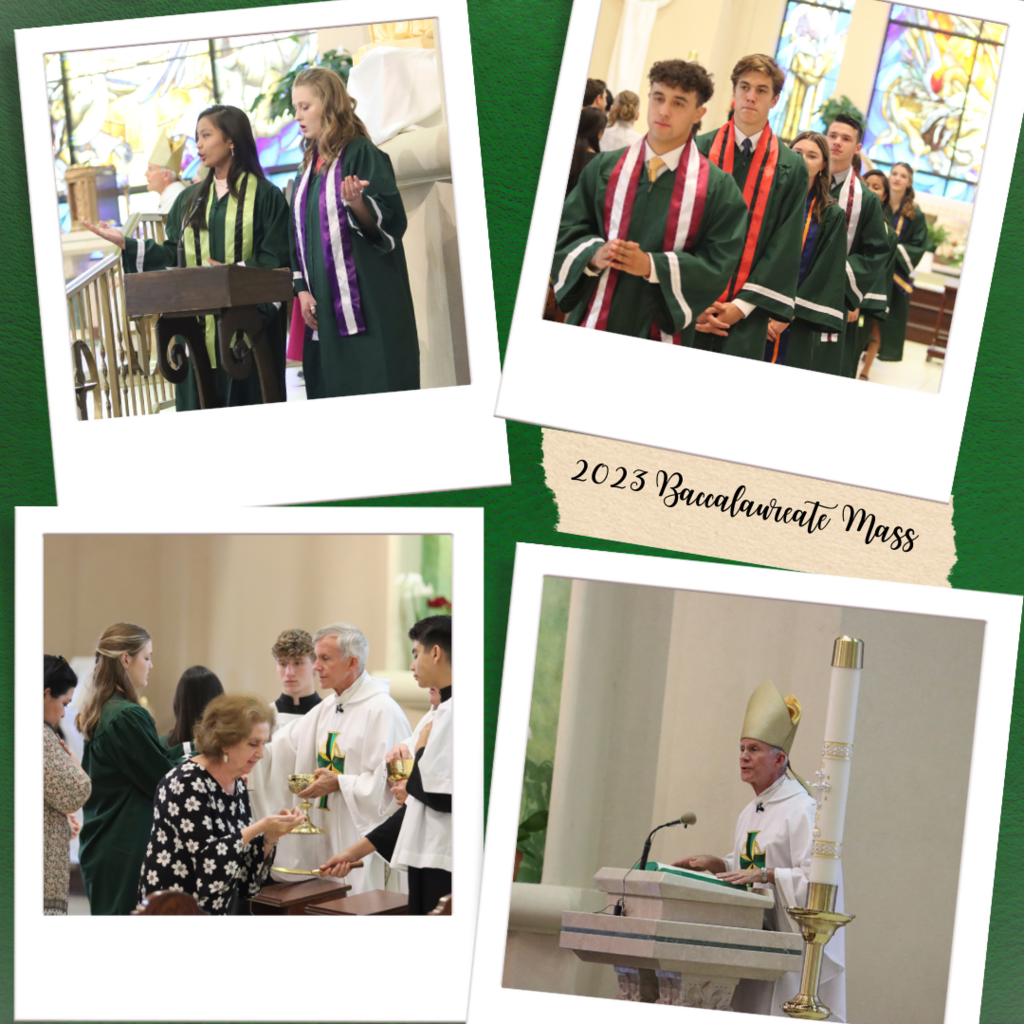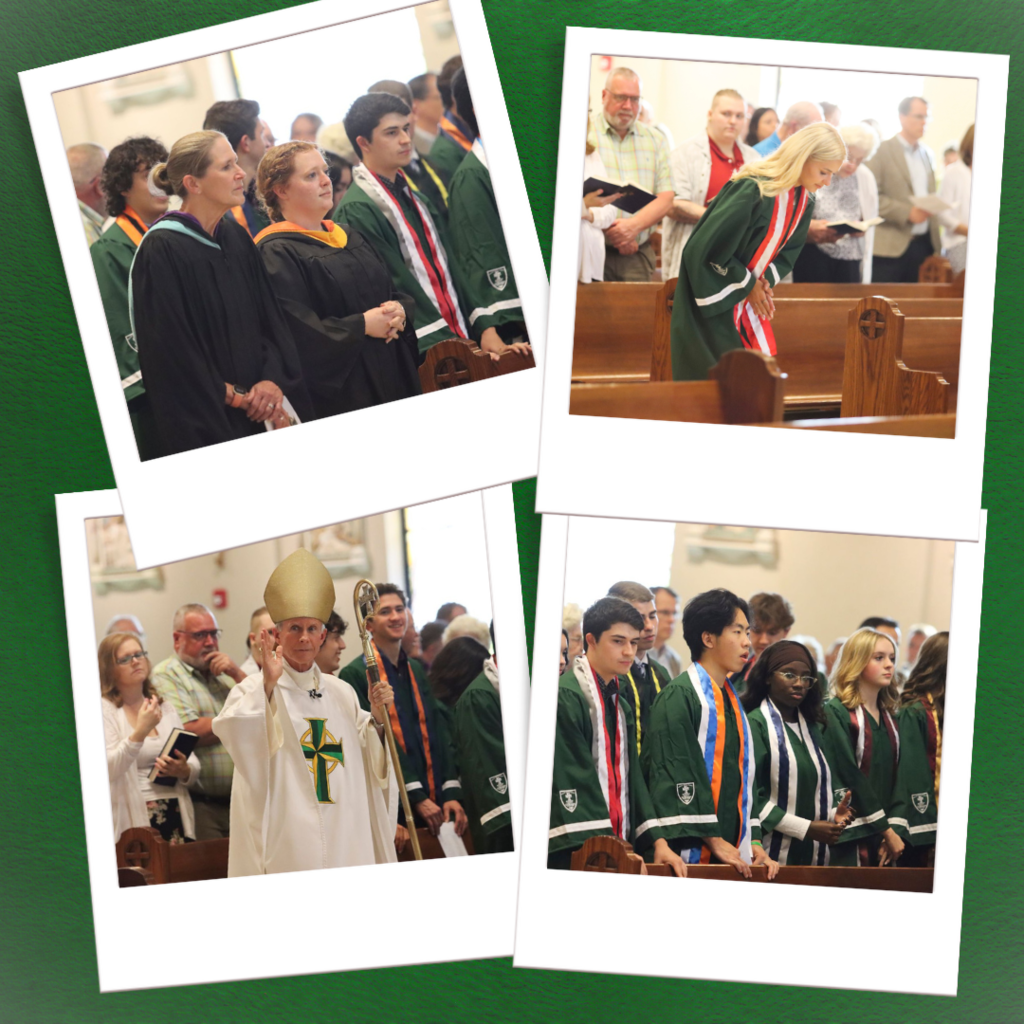 Student/Parent Cross Country Meeting today, 6pm in the cafeteria. This is for middle school and high school.

Volleyball and Football Player/Parent Meetings tonight 6pm. Football in the Cafeteia, Volleyball in the Library

Slight Change for parent meetings this week: Tomorrow 6pm MS & HS Volleyball in the library, MS & HS Football in the cafeteria. Thursday 6pm MS & HS Cross Country in the cafeteria. This is for students and parents.

Come celebrate the Class of 2023!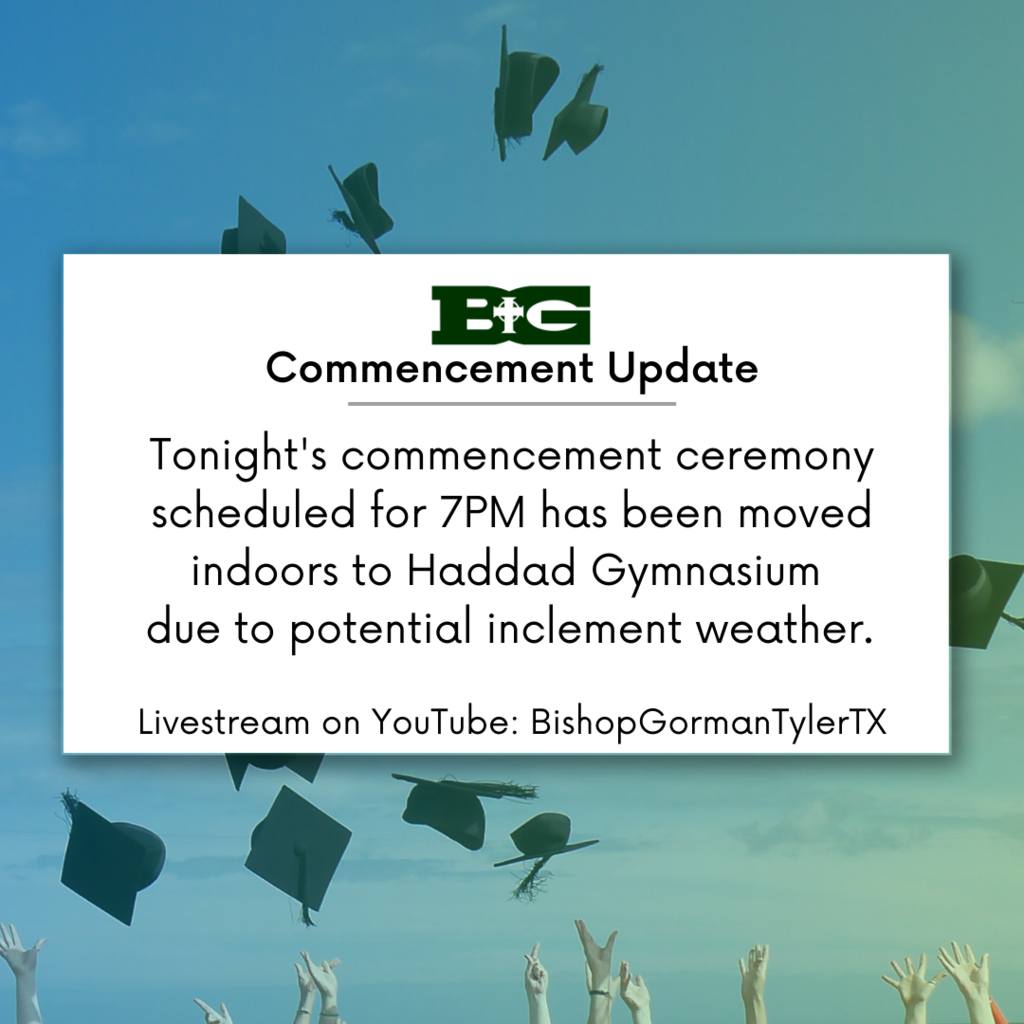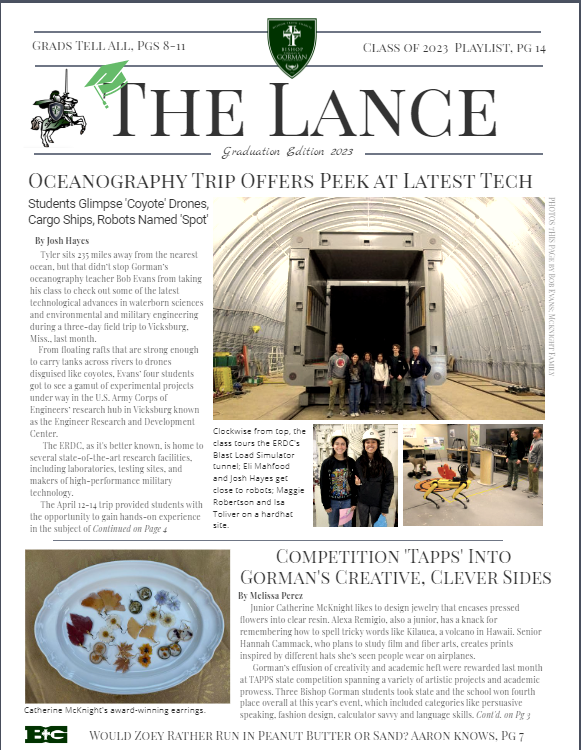 At our All School Mass and reception today, the faculty and staff who are concluding their years of faithful service and dedication to Bishop Gorman were recognized. We thank God for blessing the Bishop Gorman community with these truly extraordinary people who have guided and supported all of us in countless ways for so many years. Please join us in praying that God's blessing will be upon them and their future will be filled with great joy. 💚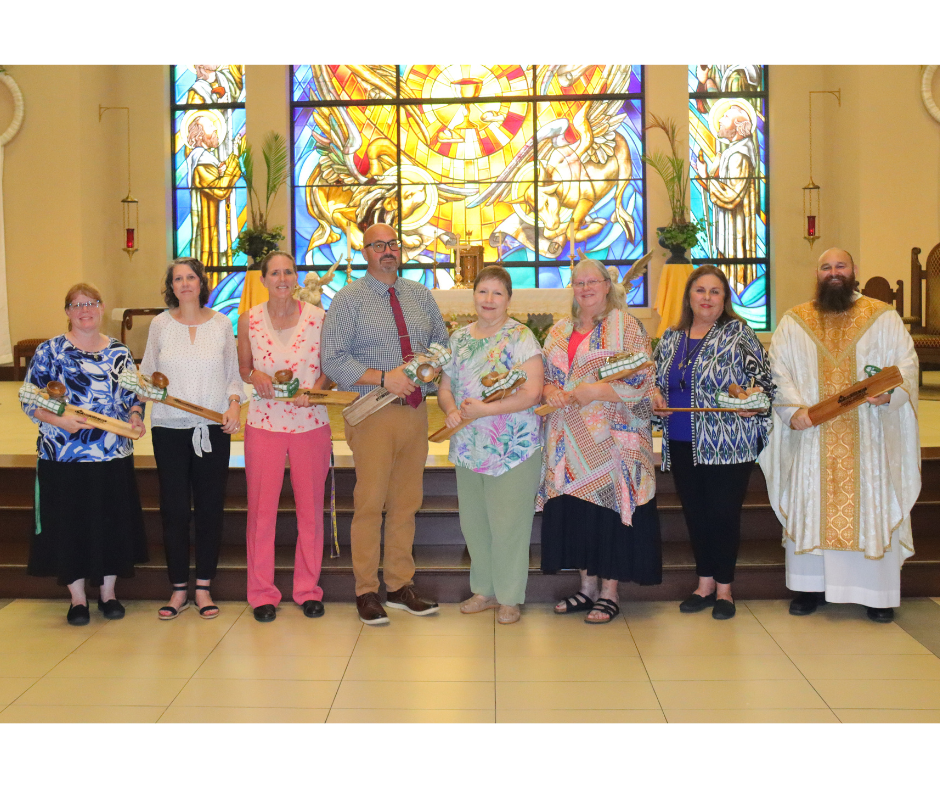 Yesterday was the last day of school for the Class of 2023. We miss you already! We can't wait to celebrate all of you and your many accomplishments! #BGCru 🎓💚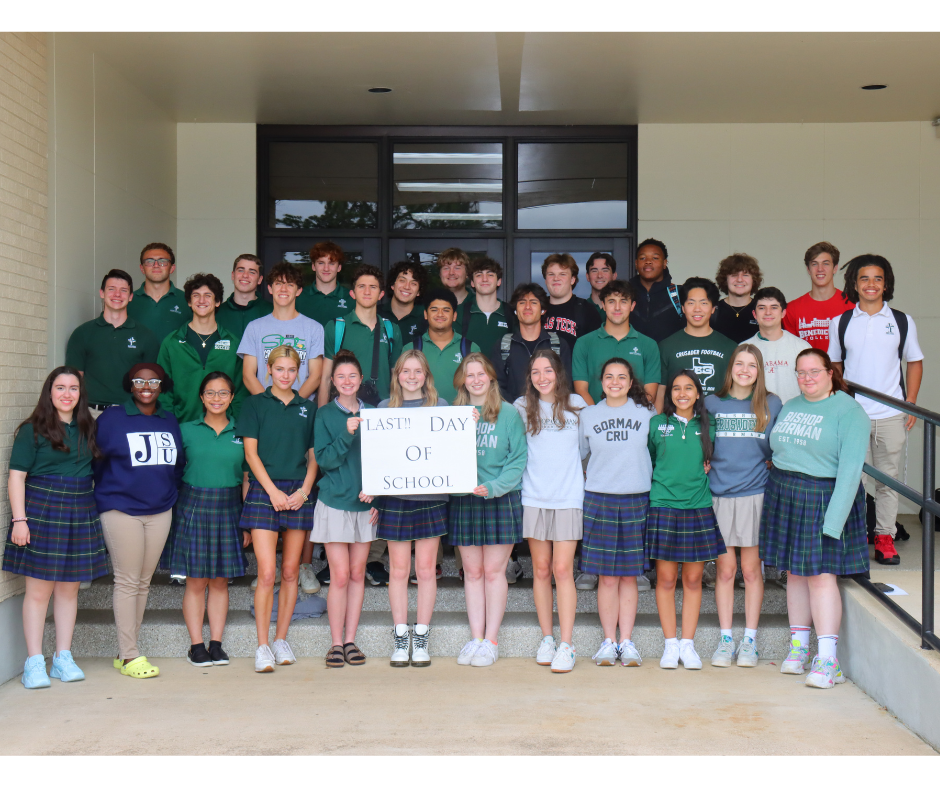 Join us in person or online to celebrate the Class of 2023!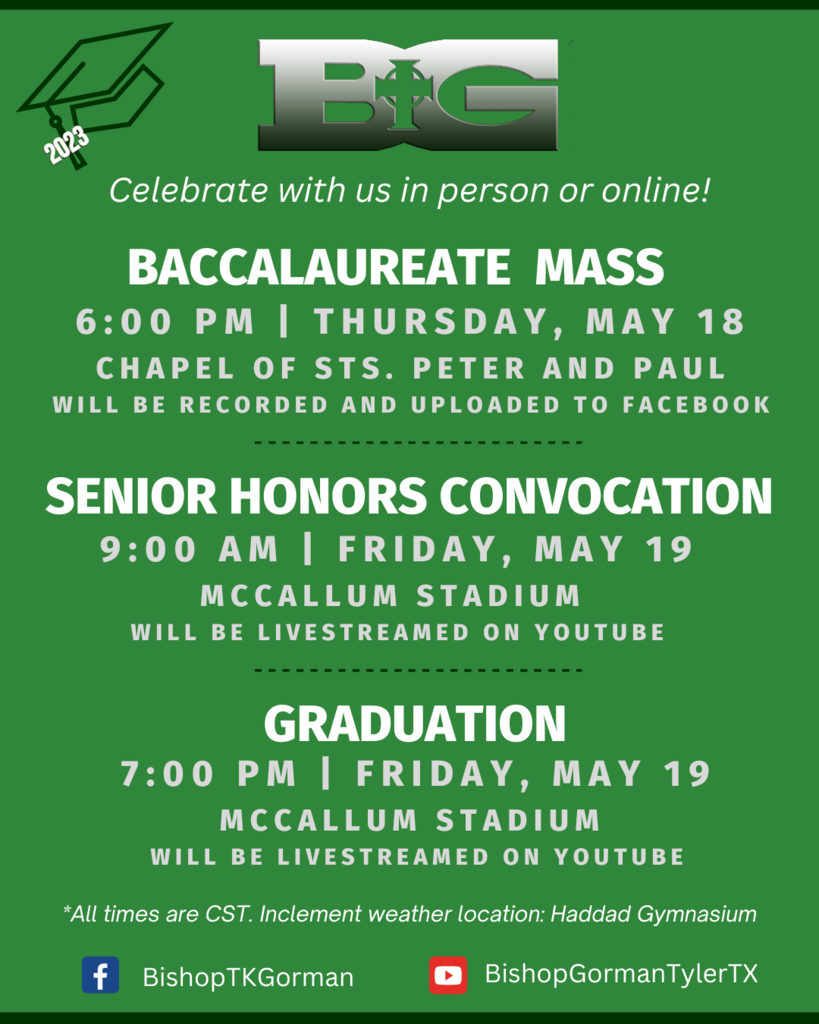 Our All School Mass will be held on Thursday this week! Join us for Mass and a Reception recognizing faculty and staff who are concluding their years of faithful service and dedication to Bishop Gorman. Mass is at 9:35AM on Thursday, May 18, at the Chapel of Sts. Peter and Paul, and the reception will follow Mass in the Bishop Gorman cafeteria.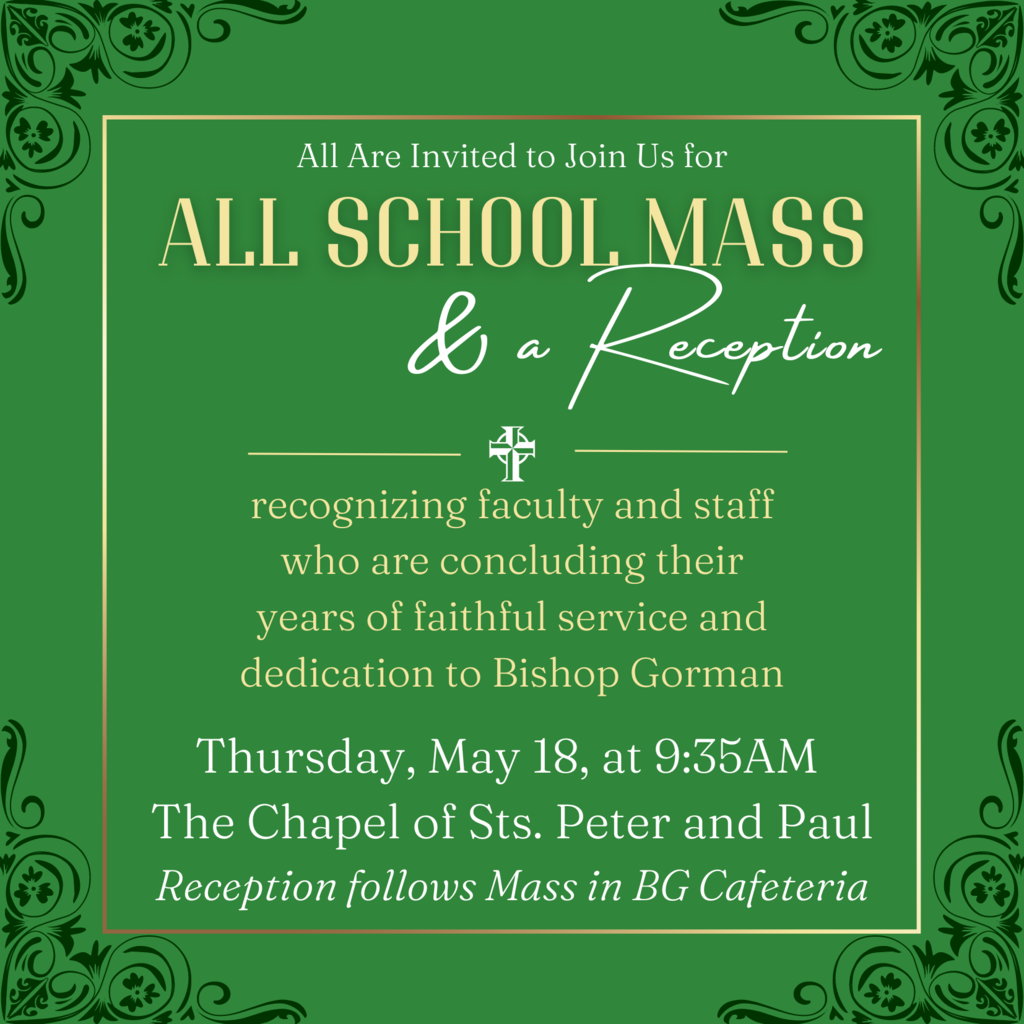 Please join us in congratulating Katelynn Healy on signing to cheer for the University of Houston next year! Katelynn is the 10TH Crusader to sign to play at the next level - 30% of the Class of 2023 have signed this year! We are SO proud of everyone and all of their hard work!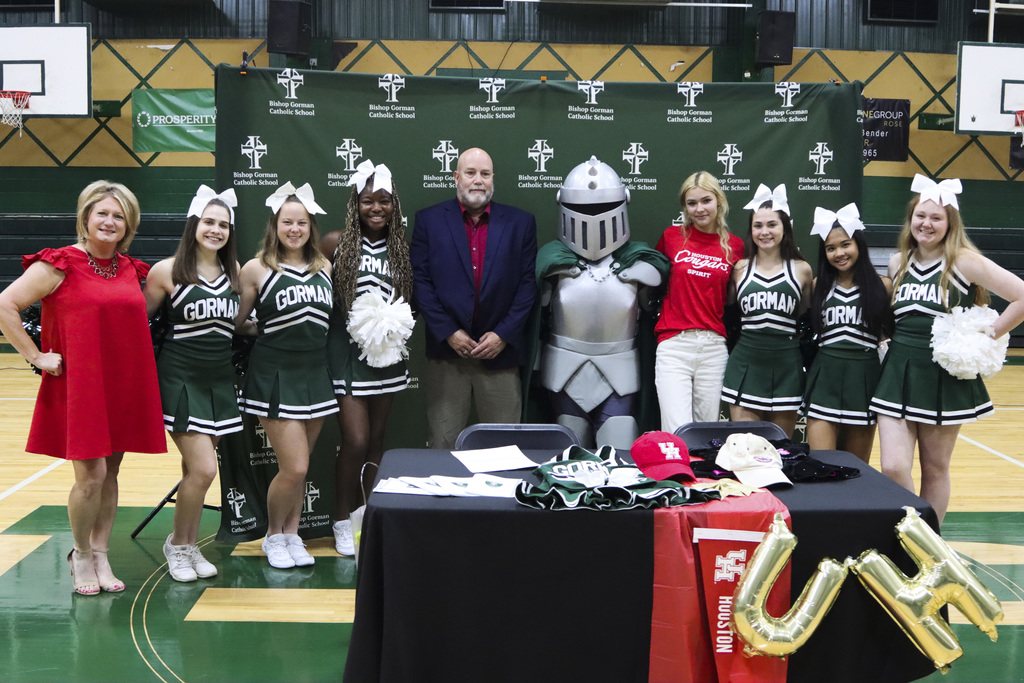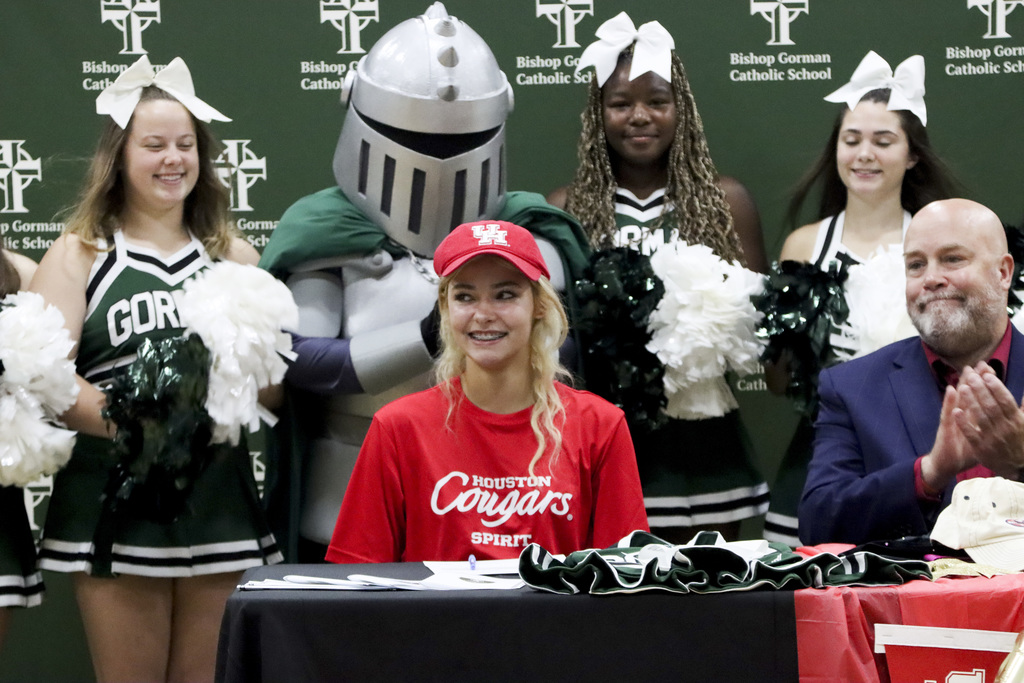 Thank you to FAITH (Fine Arts in the Heart) of Bishop Gorman for this gift to our seniors ~ an informative and valuable guidebook for anyone looking for answers to questions of faith and reason.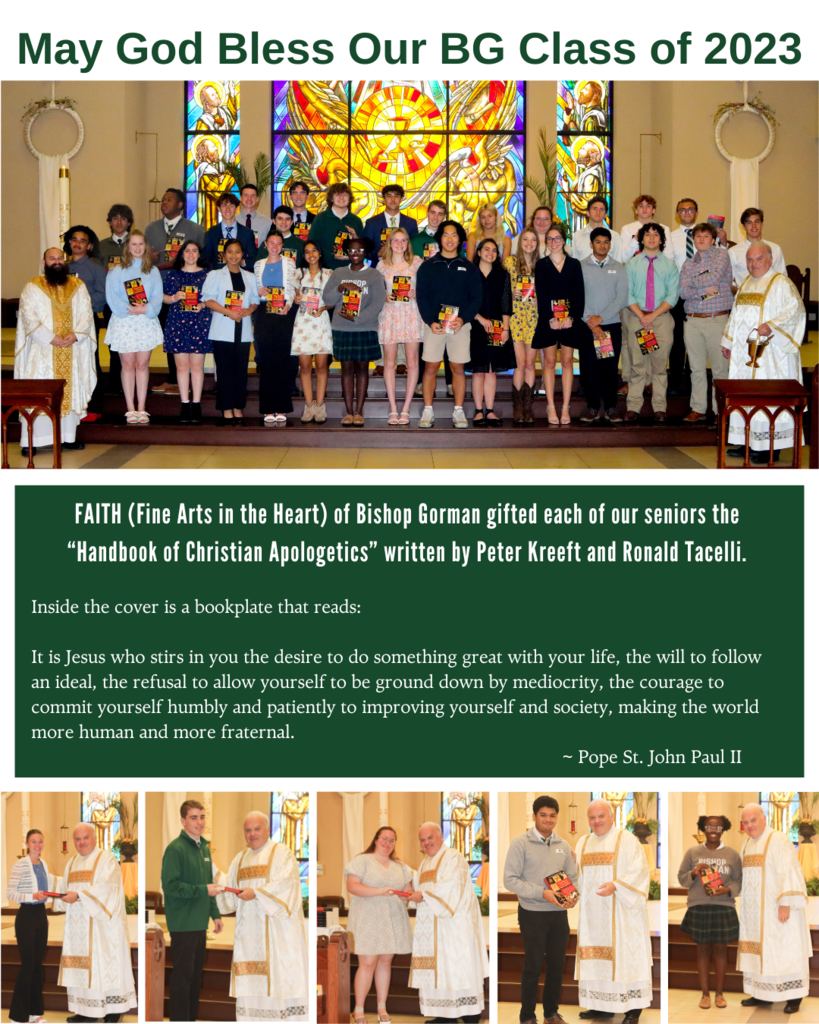 It's Graduation Week! Can't wait to celebrate the Class of 2023!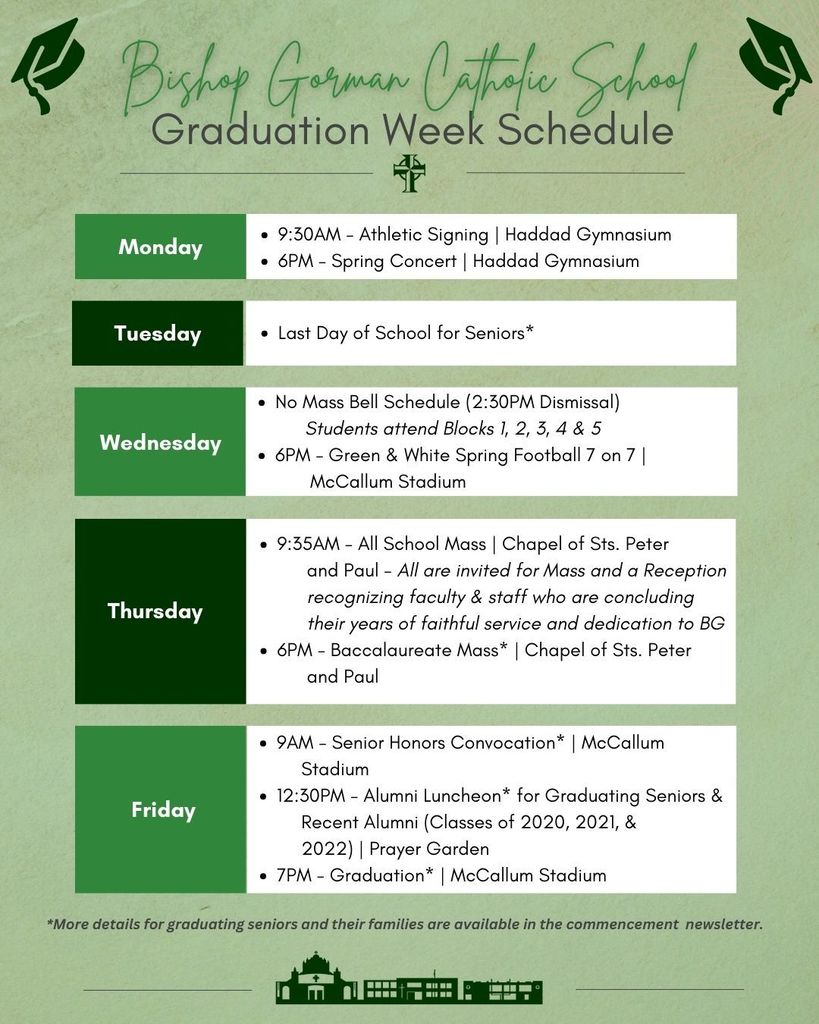 BG Parent Meg Ranido writes: I am grateful for the administrative staff at Gorman, especially for Paula McKnight, who genuinely cares and watches over our kids particularly when they come to the office because they're not feeling well. I can hear the kindness in her voice when she calls to tell me that my daughter is feeling unwell, I know that my kid is in good hands. Thank you for all you do for our kids! Thank you, Mrs. Ranido! We agree! bishopgorman.net/admissions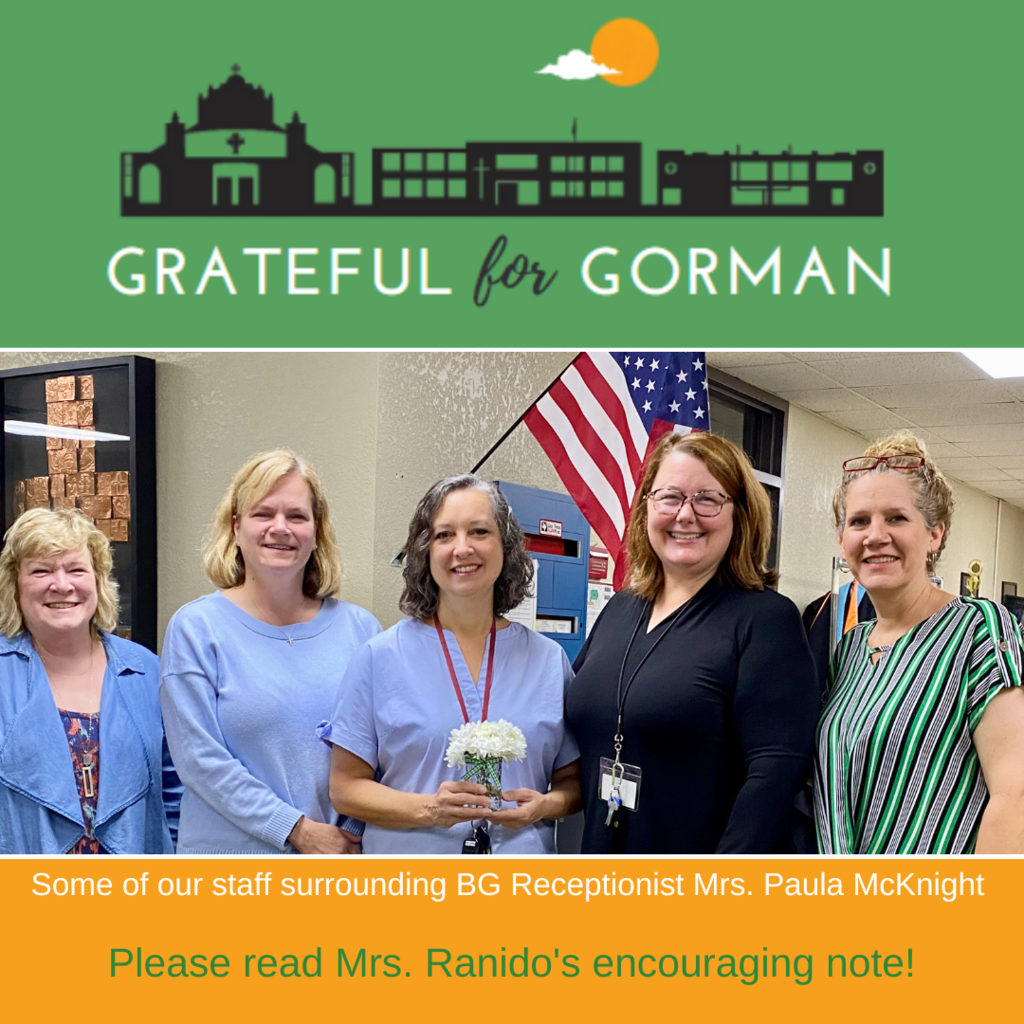 All are invited to join us for our Spring Concert TOMORROW NIGHT, Monday, May 15th, at 6PM in Haddad Gymnasium!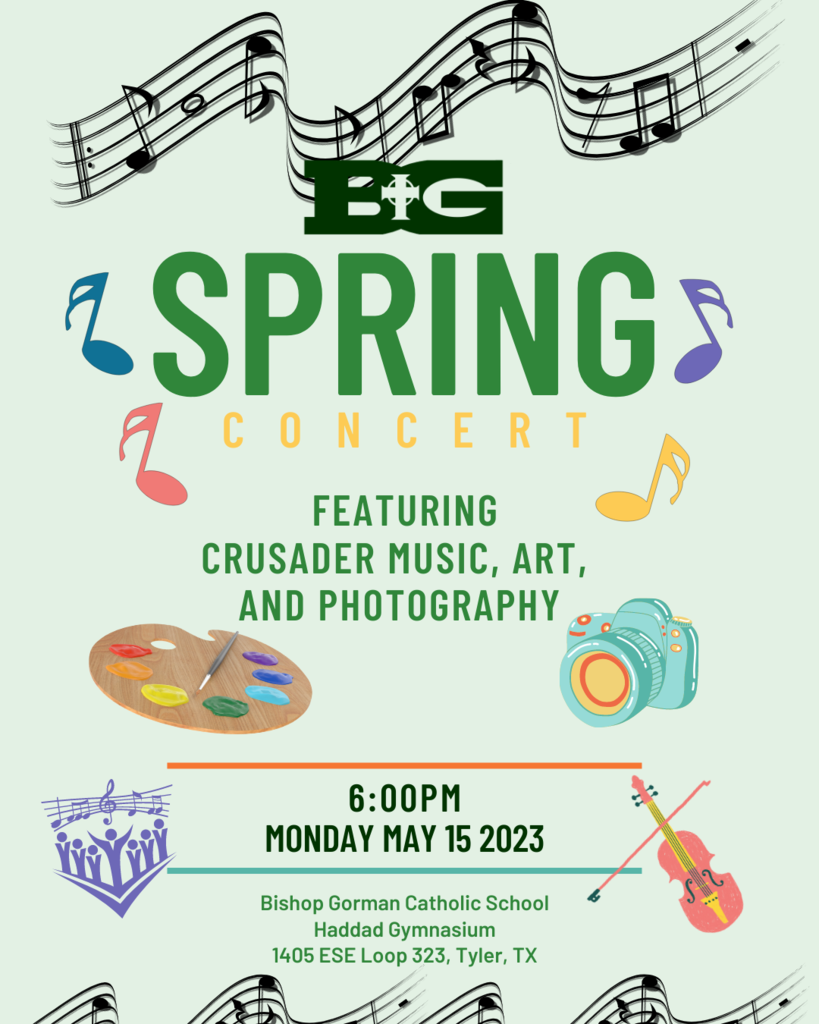 Wising all of our Crusader Moms a very special day!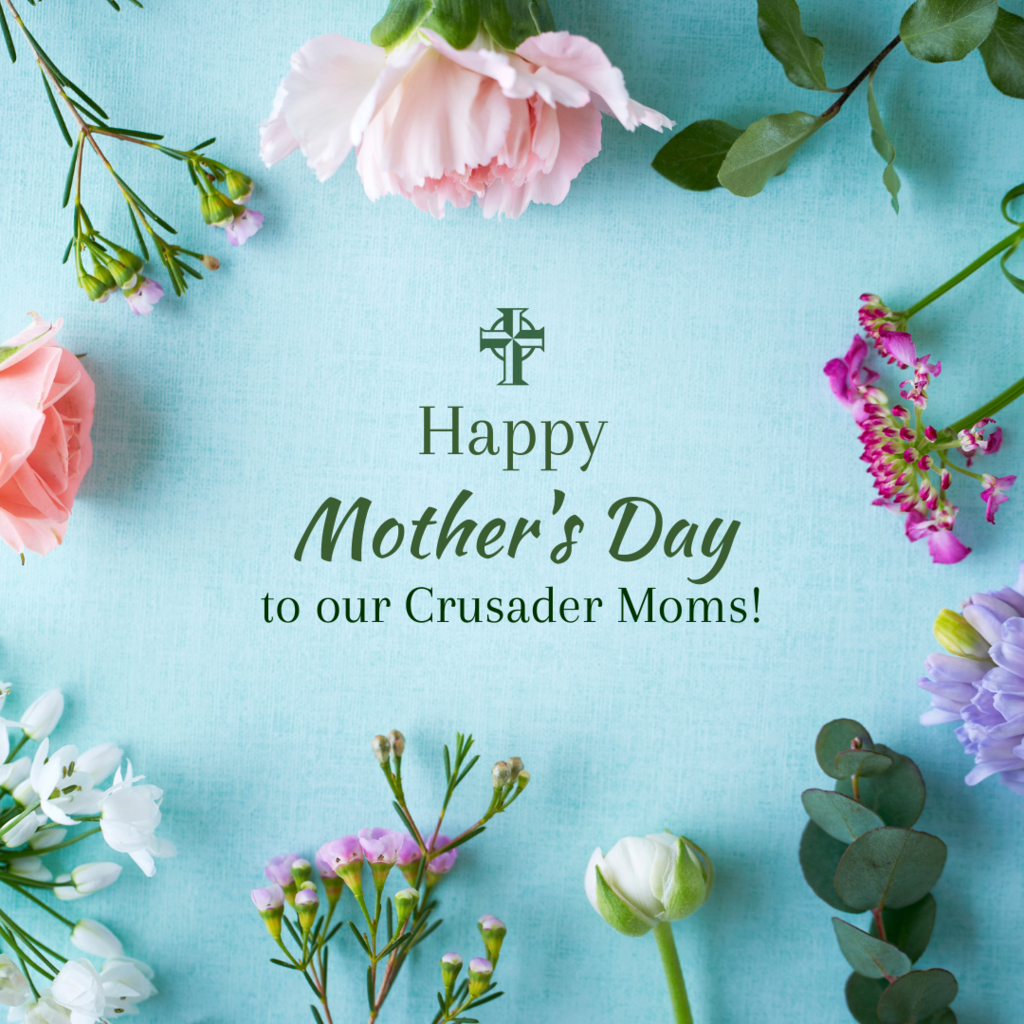 Congratulations to Bishop Gorman seniors Laura McInnis and George Berry and 8th graders Annie Krog and Sam Vogler for being recognized as outstanding citizens by the Rotary Club of Tyler!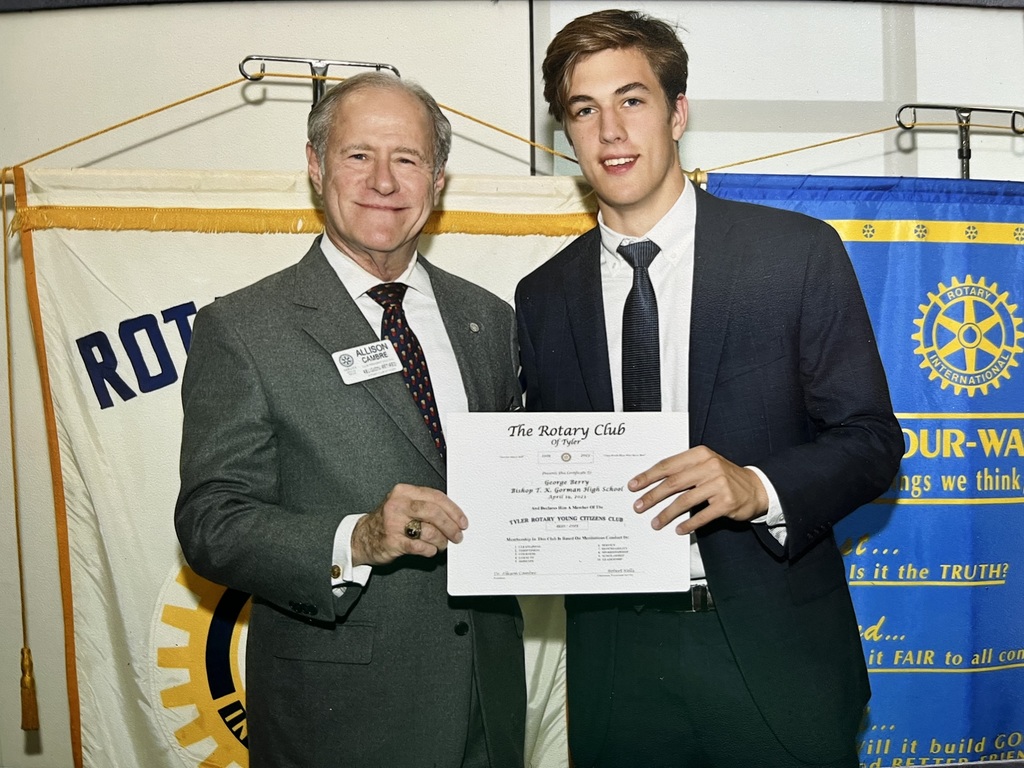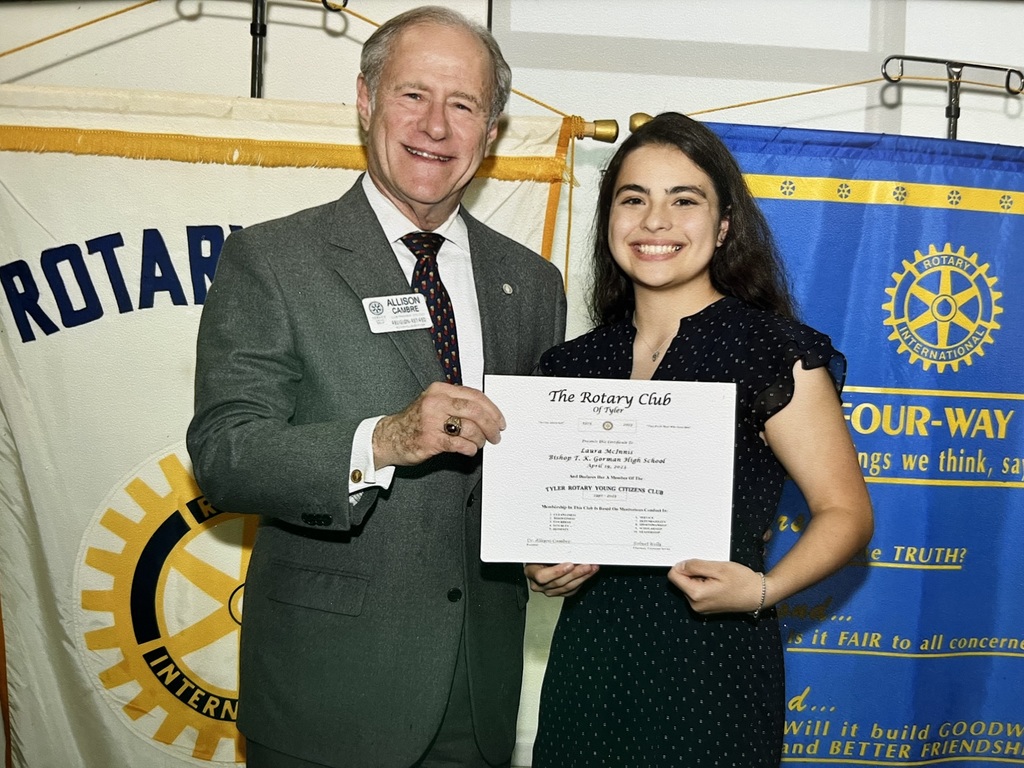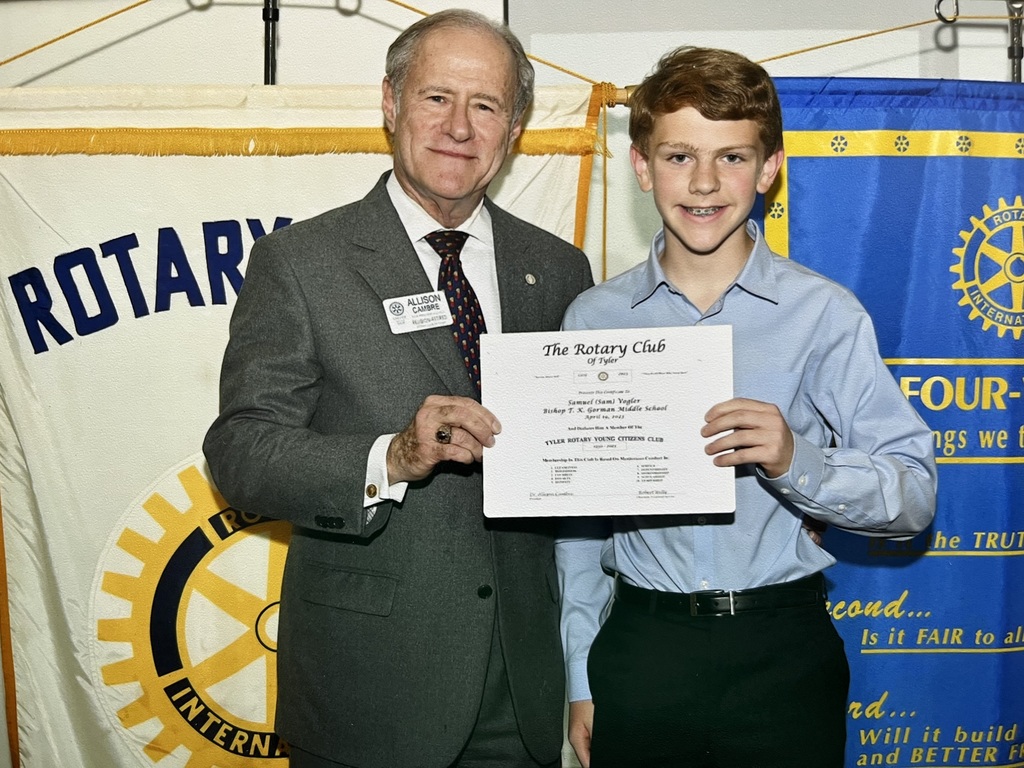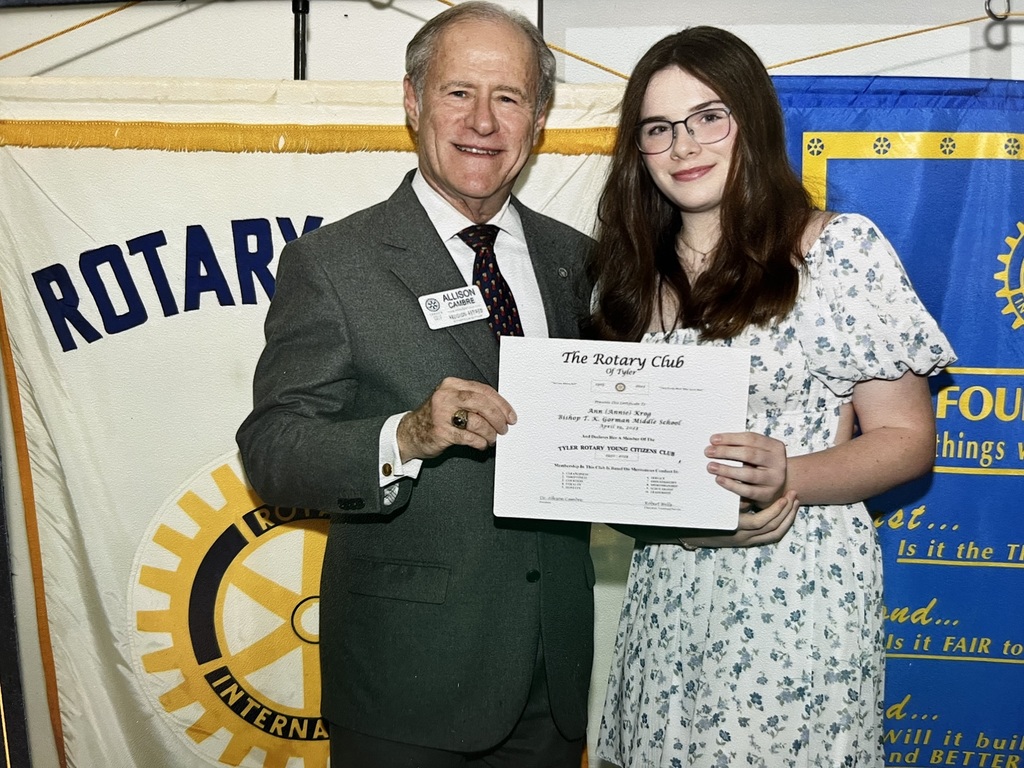 Exactly one week from today, the BG seniors' high school career will come to an end. We are eager to see what the next chapter of their lives hold! Join us May 19th at 7PM at McCallum Stadium to see our seniors walk across the stage.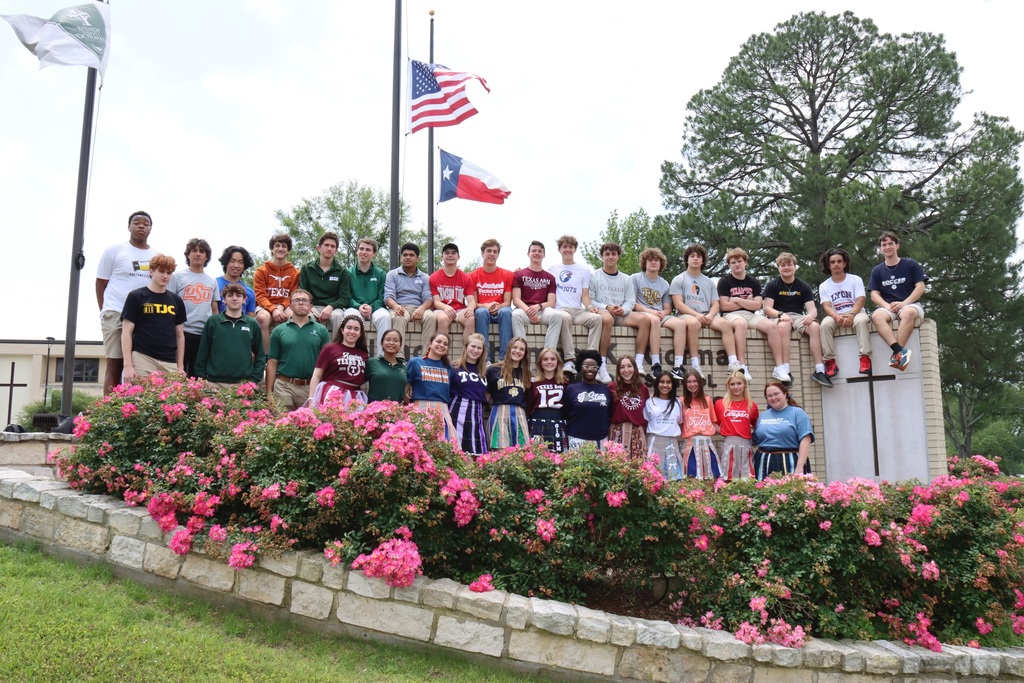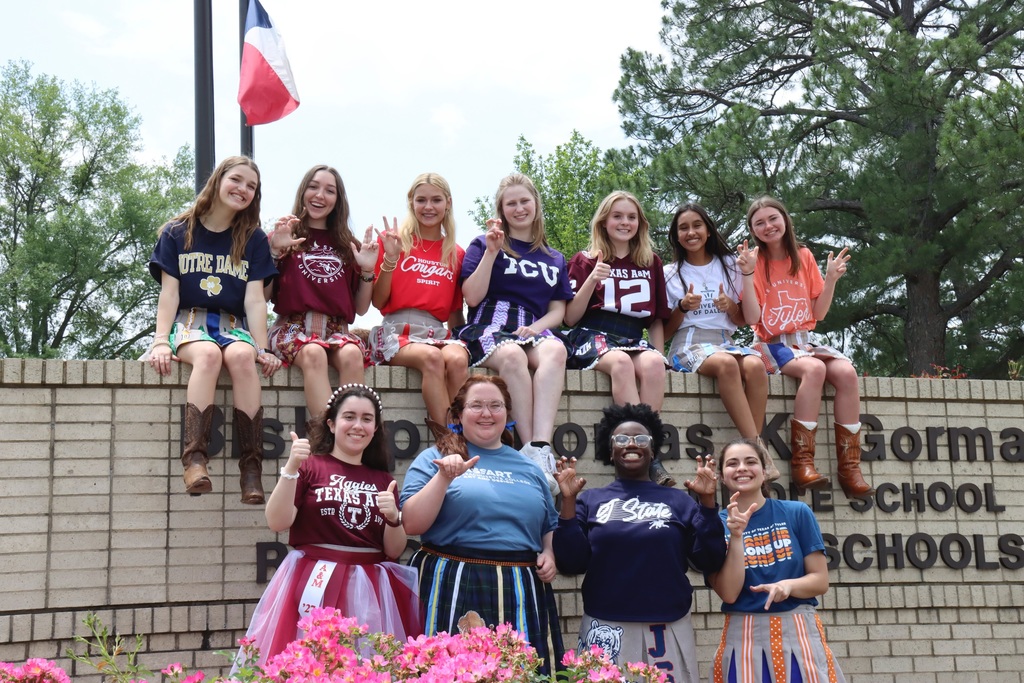 THANK YOU to the BG PTO for our ballpark-themed lunch this week and for the numerous thoughtful ways throughout the school year that you show us your love and appreciation! It's been a fantastic school year!