Dim the lights, it's #TheWizardofOz showtime at Bishop Gorman! Invite your friends and family to see this timeless classic on Friday, March 31, at 7PM and Saturday, April 1st at 2PM and 7PM. Get your advance tickets TODAY at bishopgorman.net/oz! 🎭 🎟💚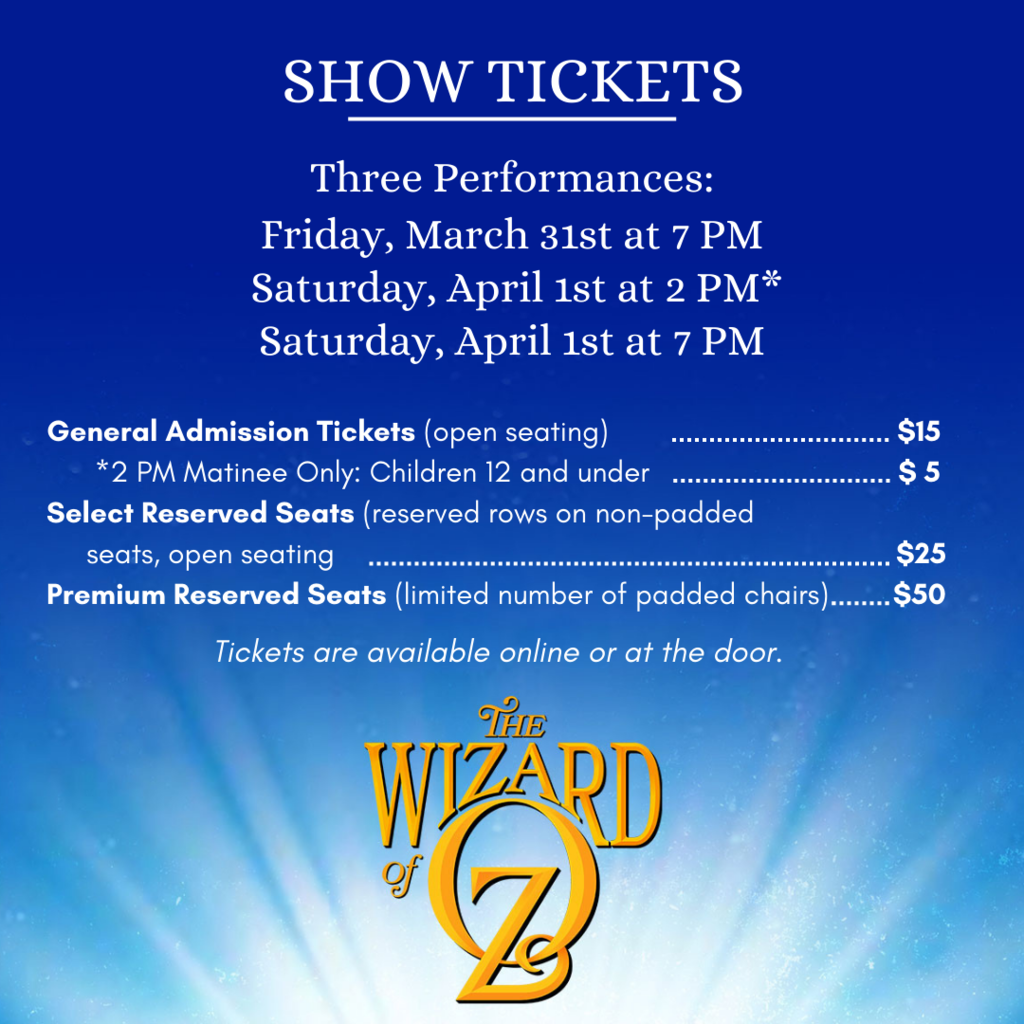 Our cast, crew, parents, & art students are all pitching in to build the sets! Come see Haddad Gymnasium transformed into Kansas, Munchkinland, the Land of Oz, & the Witch's Castle! Advance tickets for the March 31/April 1 shows are ON SALE NOW at bishopgorman.net/oz! 🎭💚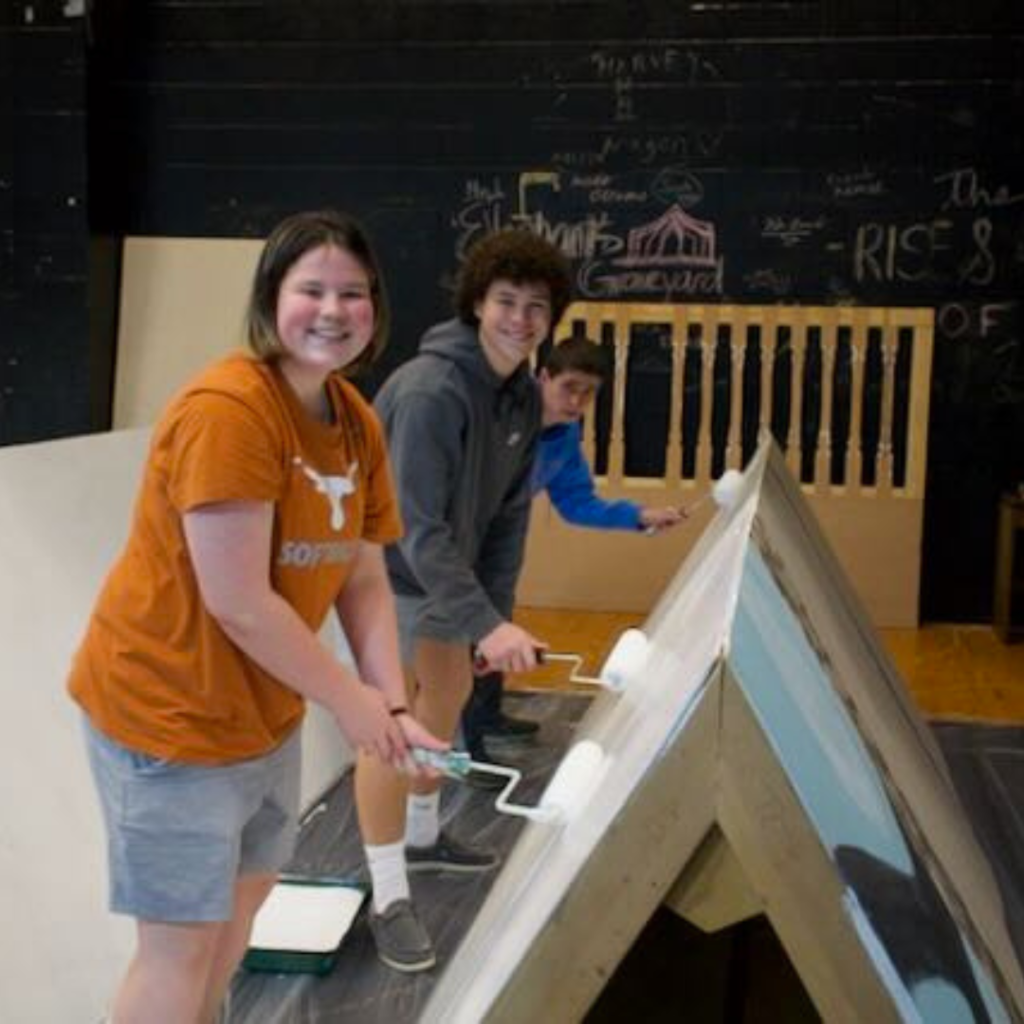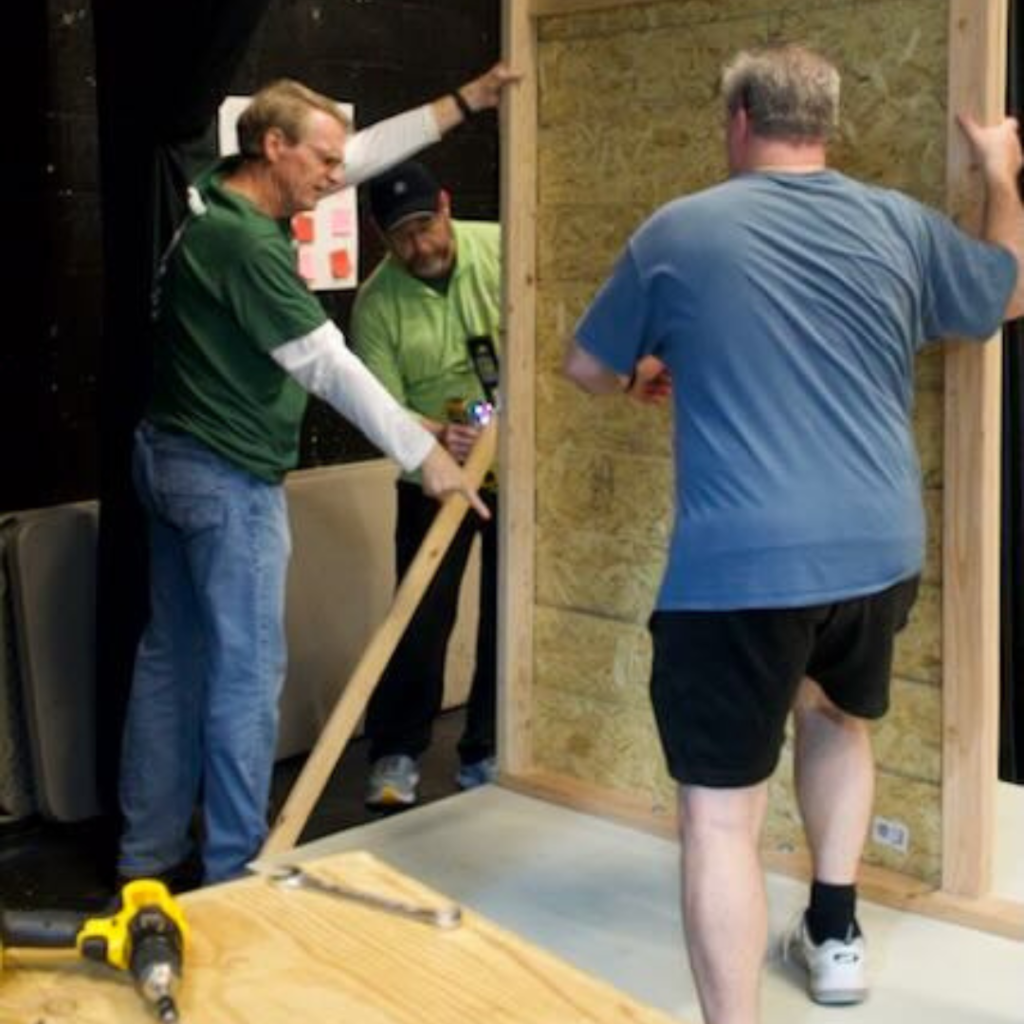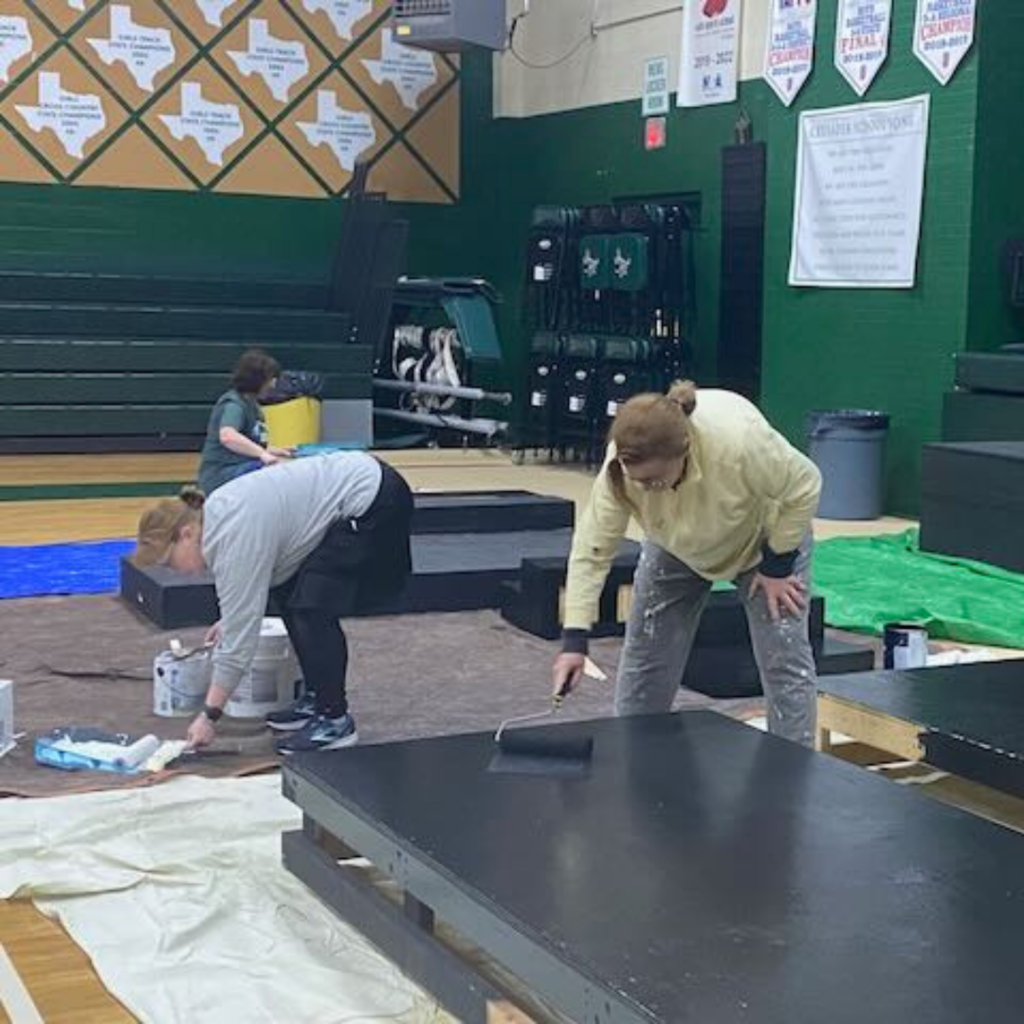 May the Strength of God pilot us. May the Power of God preserve us. May the Wisdom of God instruct us. May the Hand of God protect us. May the Way of God direct us. May the Shield of God defend us. May the Host of God guard us. Against the snares of the evil ones. Against temptations of the world. May Christ be with us! May Christ be before us! May Christ be in us, Christ be over all! May Thy Salvation, Lord, Always be ours, This day, O Lord, and evermore. Amen. St. Patrick, Pray for us! #BGCru #StPatricksDay2023 ☘️💚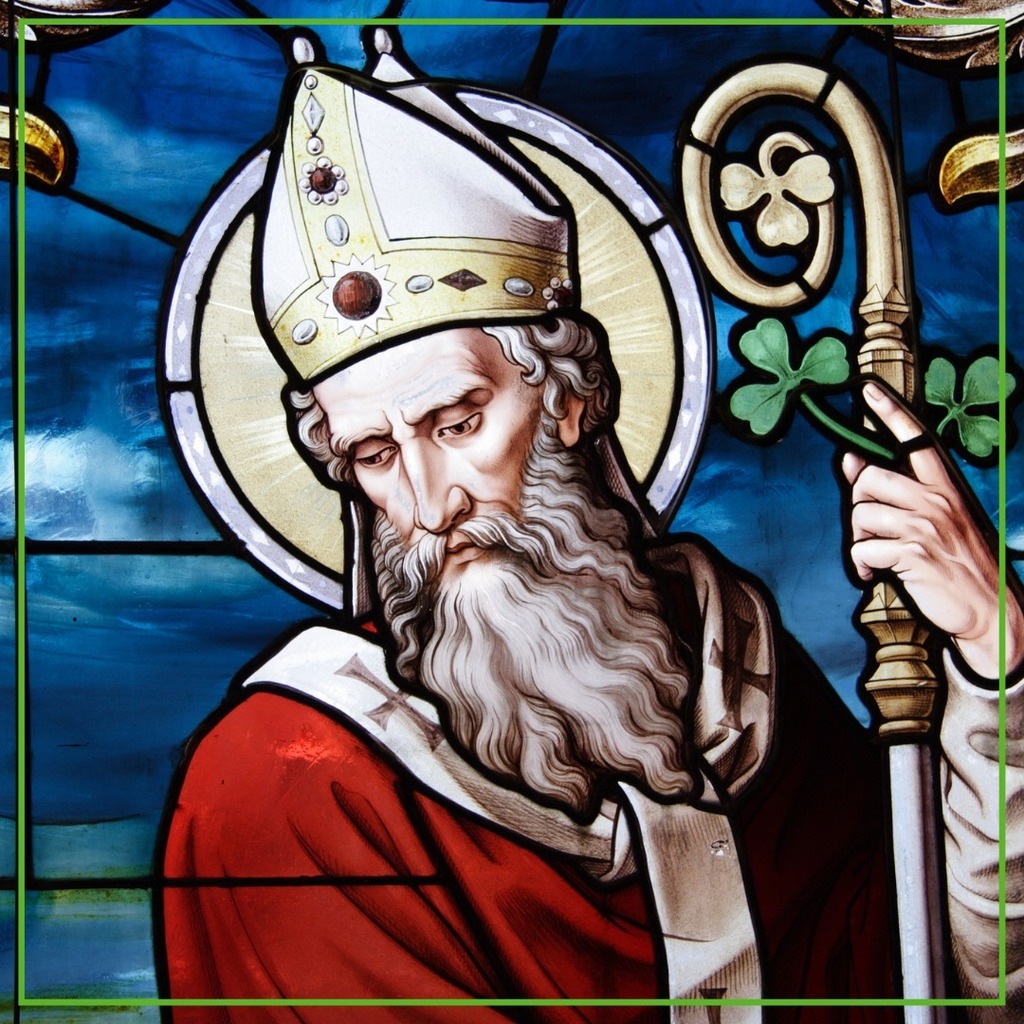 Bishop Gorman is pleased to introduce our Middle School Cheer Team and Crusader for the 2023-2024 school year! We look forward to cheering on the Crusader teams with you! #BGCru 💚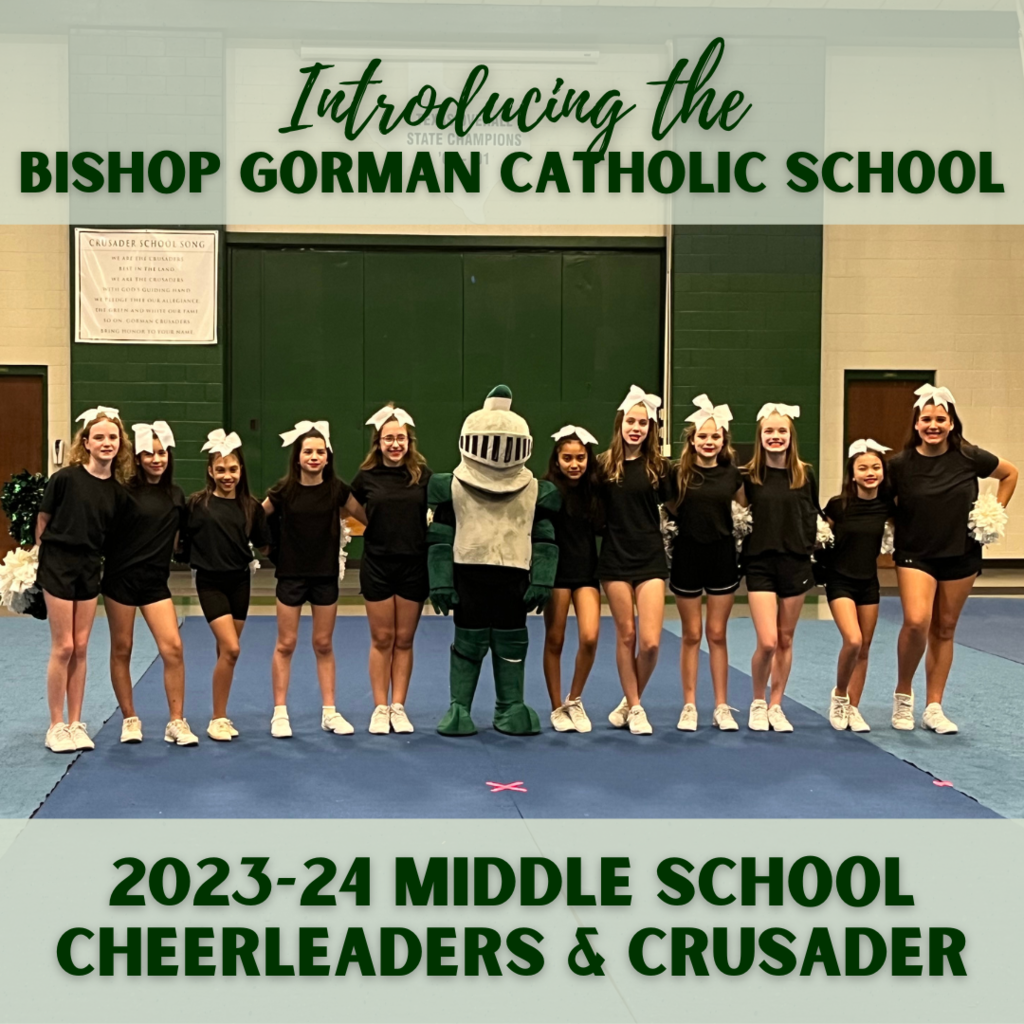 We are THRILLED for the 4 BG middle school students who received STATE RECOGNITION at the PSIA One Act Play State Competition! CONGRATULATIONS to Annie, Ava, Sergio, and Aragon!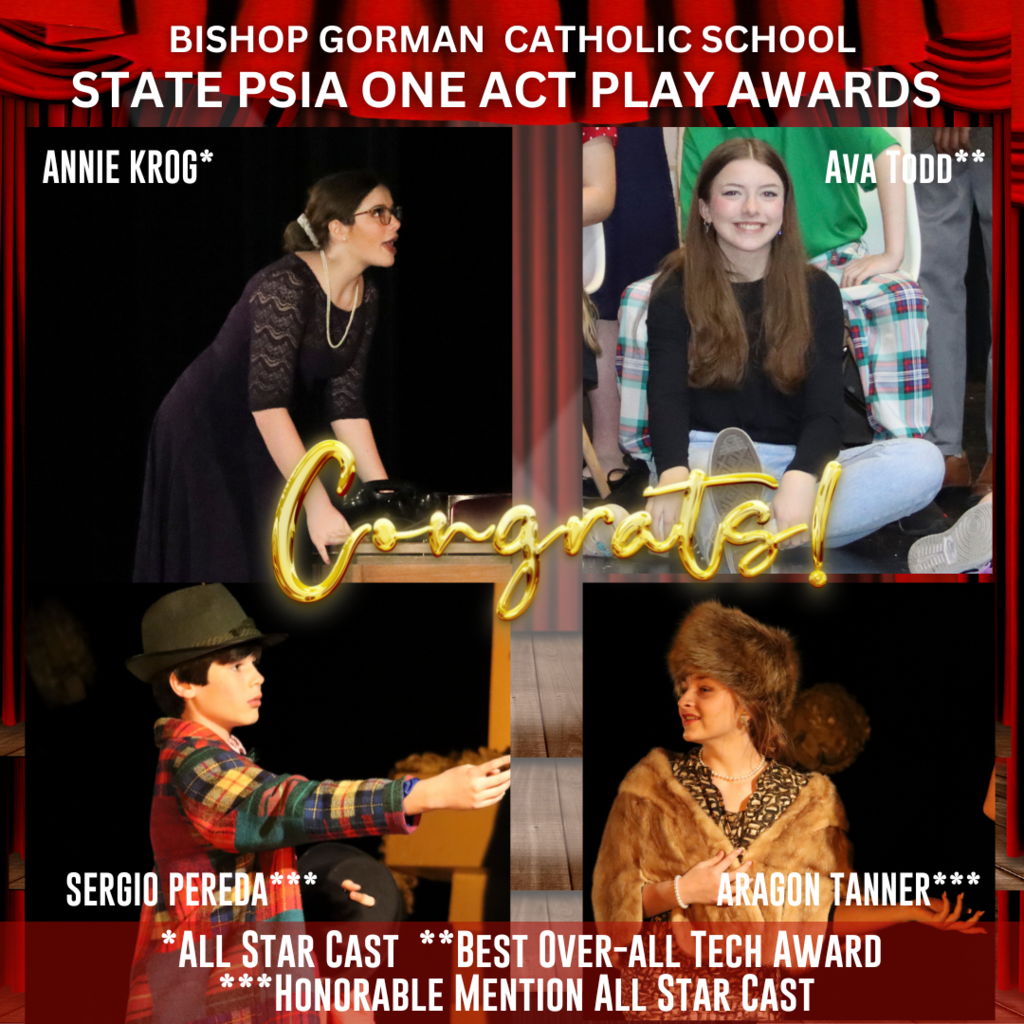 Follow the Yellow Brick Road with Dorothy (KellyAnn Harrell), Scarecrow (Jack Coan), Tin Man (Brendan Carney), and the Cowardly Lion (Kaela Young) in Bishop Gorman's production of the Wizard of Oz! Tickets are available at bishopgorman.net/oz. #BGCru #TheWizardofOz 🎭💚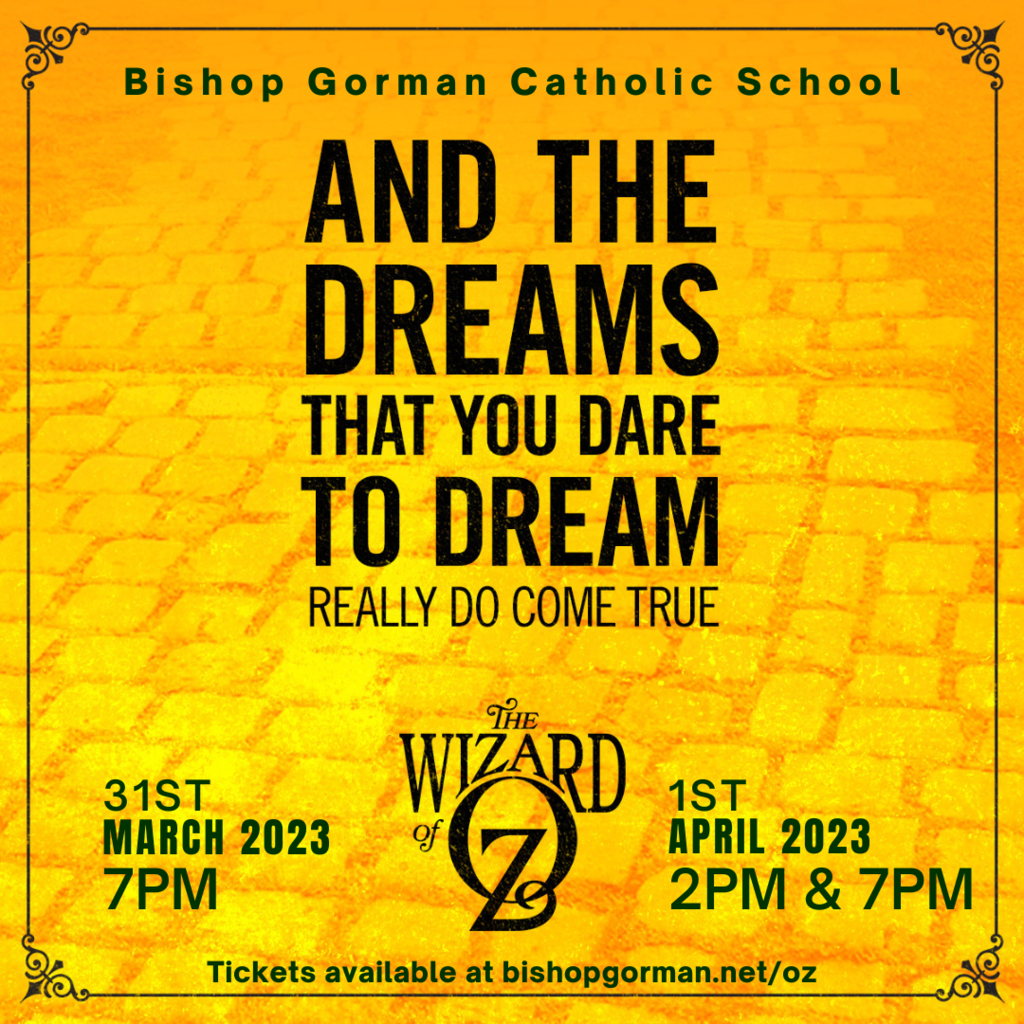 CONGRATULATIONS to BG seniors Jessica Carmona and Isa Toliver who were awarded scholarships at the Right to Life East Texas 30th Annual Celebrate Life Banquet!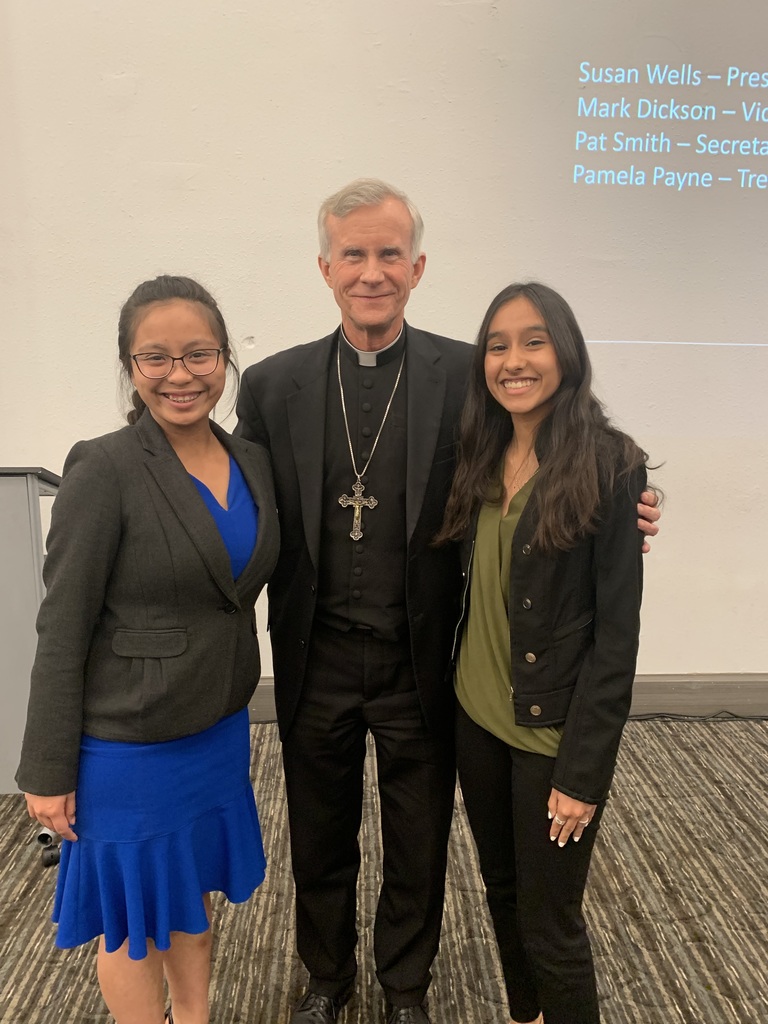 Correction: Varsity Baseball game has changed to Bishop Gorman, 5:00 pm start.

Varsity Baseball game has changed to Bishop Gorman, 5:00 pm start.

Day 1 of our senior retreat is in the books, and Day 2 is well underway! Each day has started with Morning Prayer on the dock on beautiful Lake Tyler followed by opportunity for prayer, small group reflection, delicious homemade meals courtesy of our awesome senior parents, and LOADS OF FUN! SHOUT OUT to Emmafae Lemons, our retreat emcee! It's so great to have you back with us! And THANK YOU to Father Hank for the opportunities for Adoration and Confession and for celebrating Mass with us! #BGCru #Classof2023 #senior retreat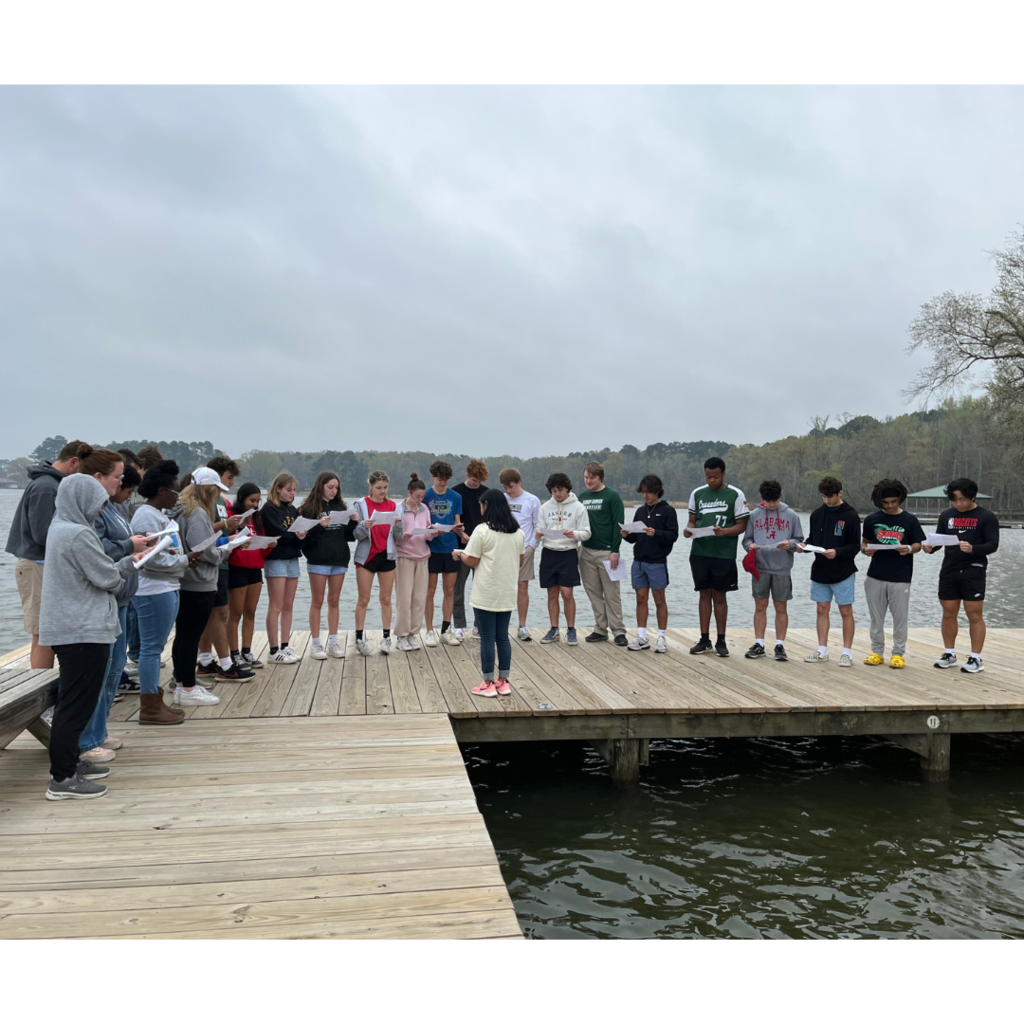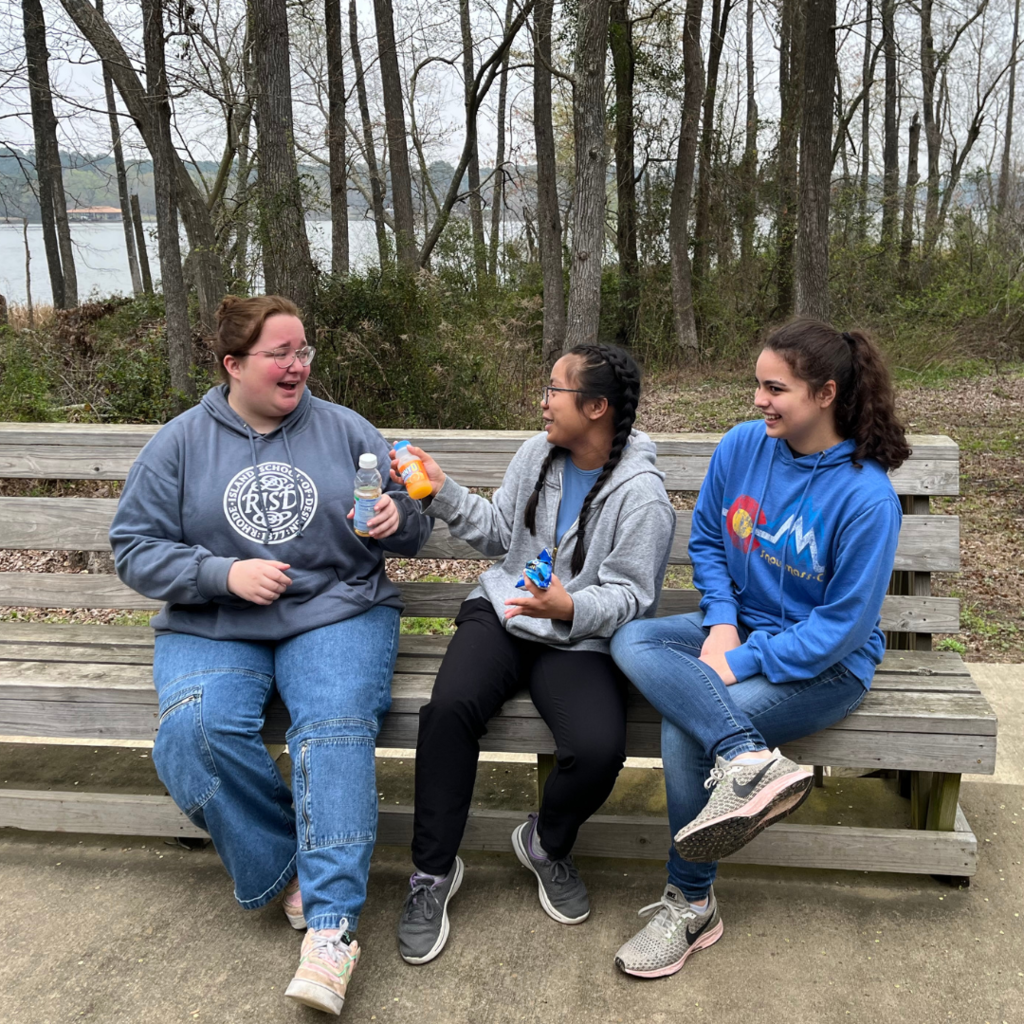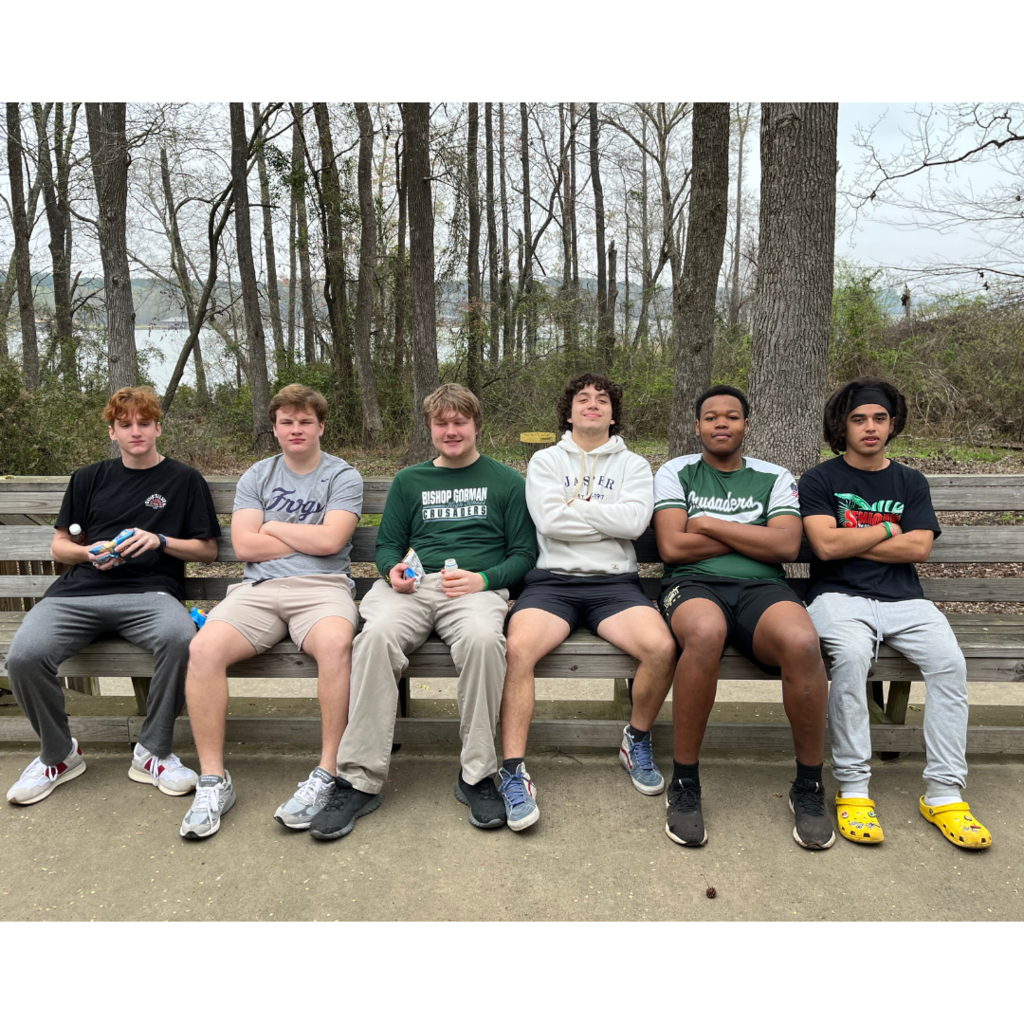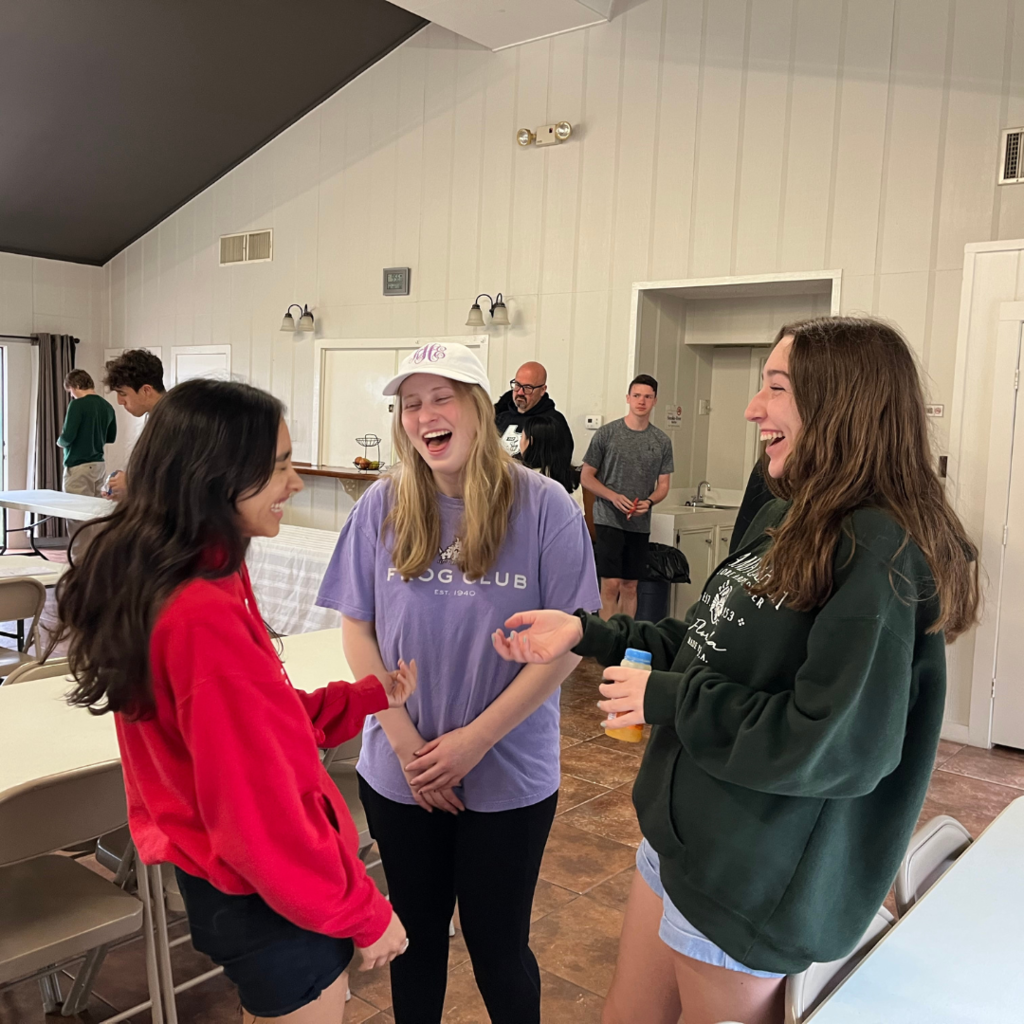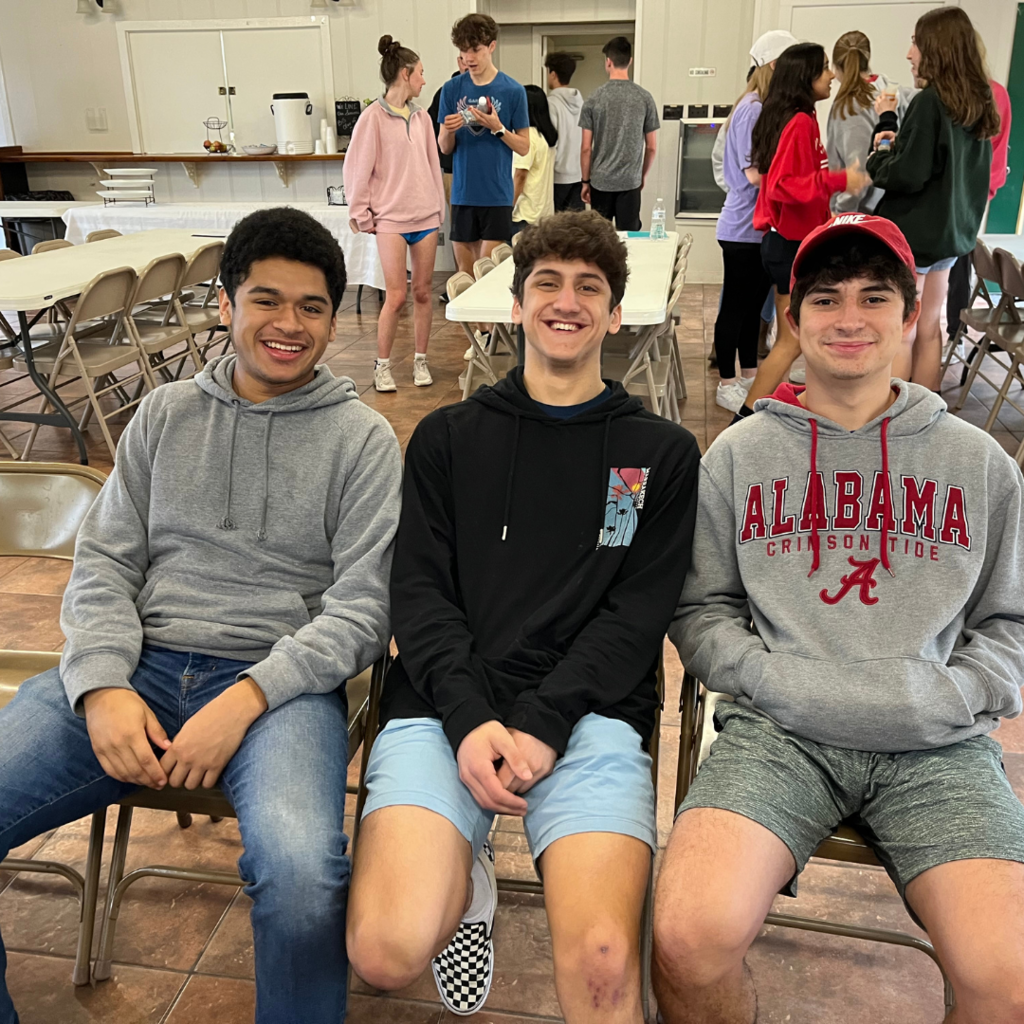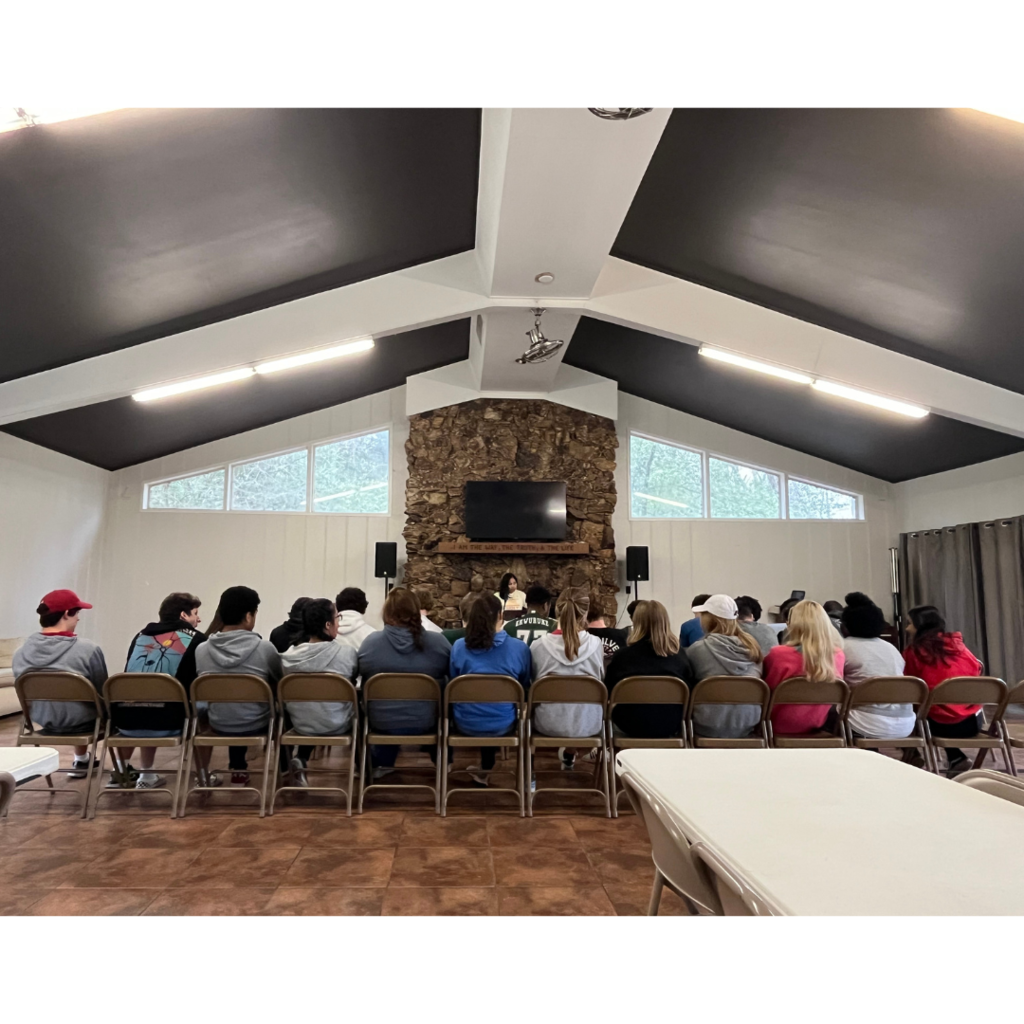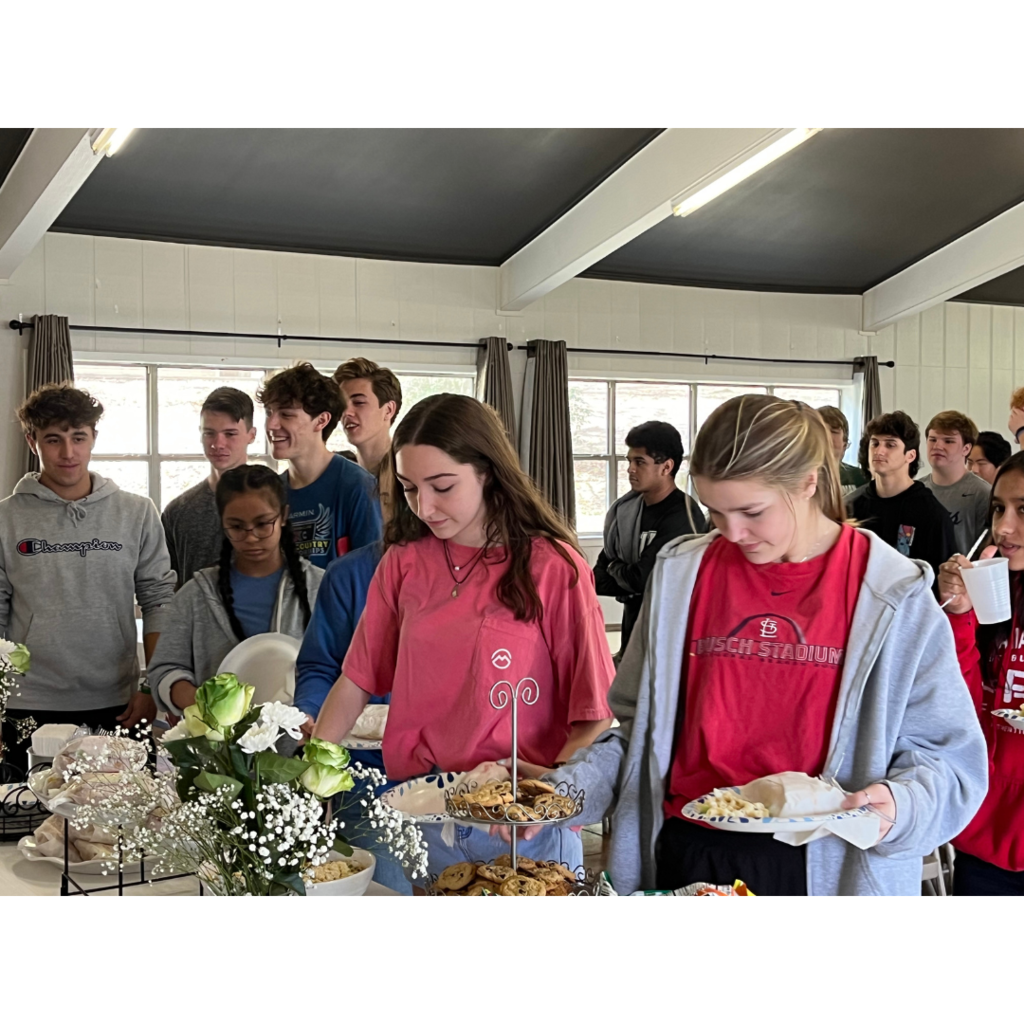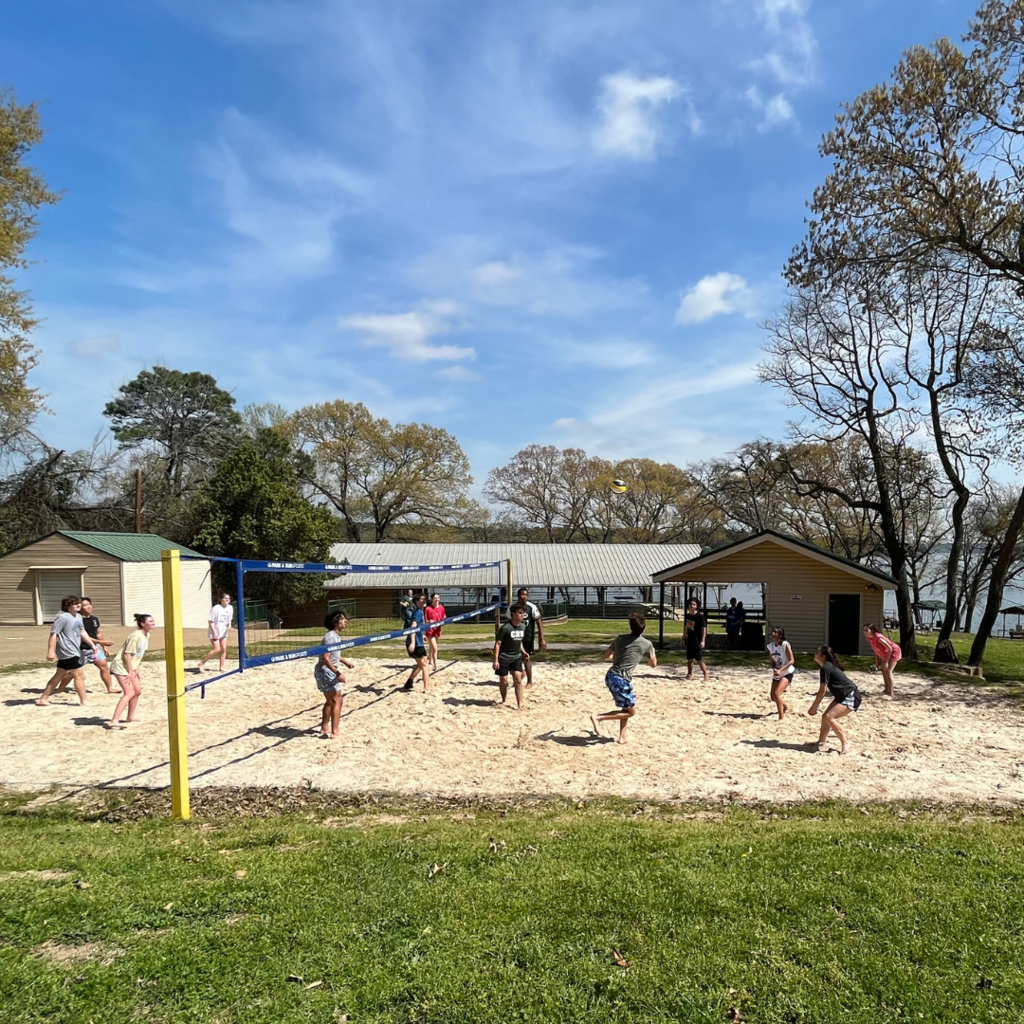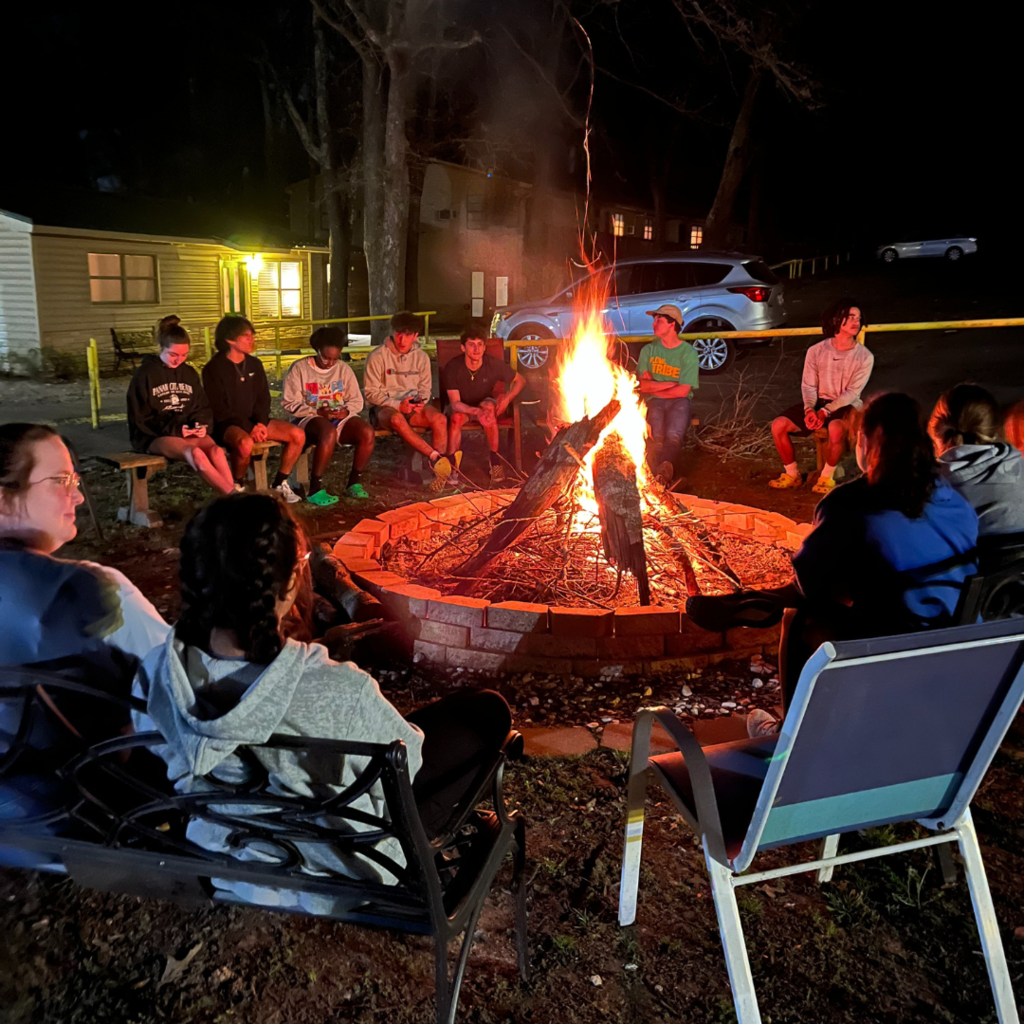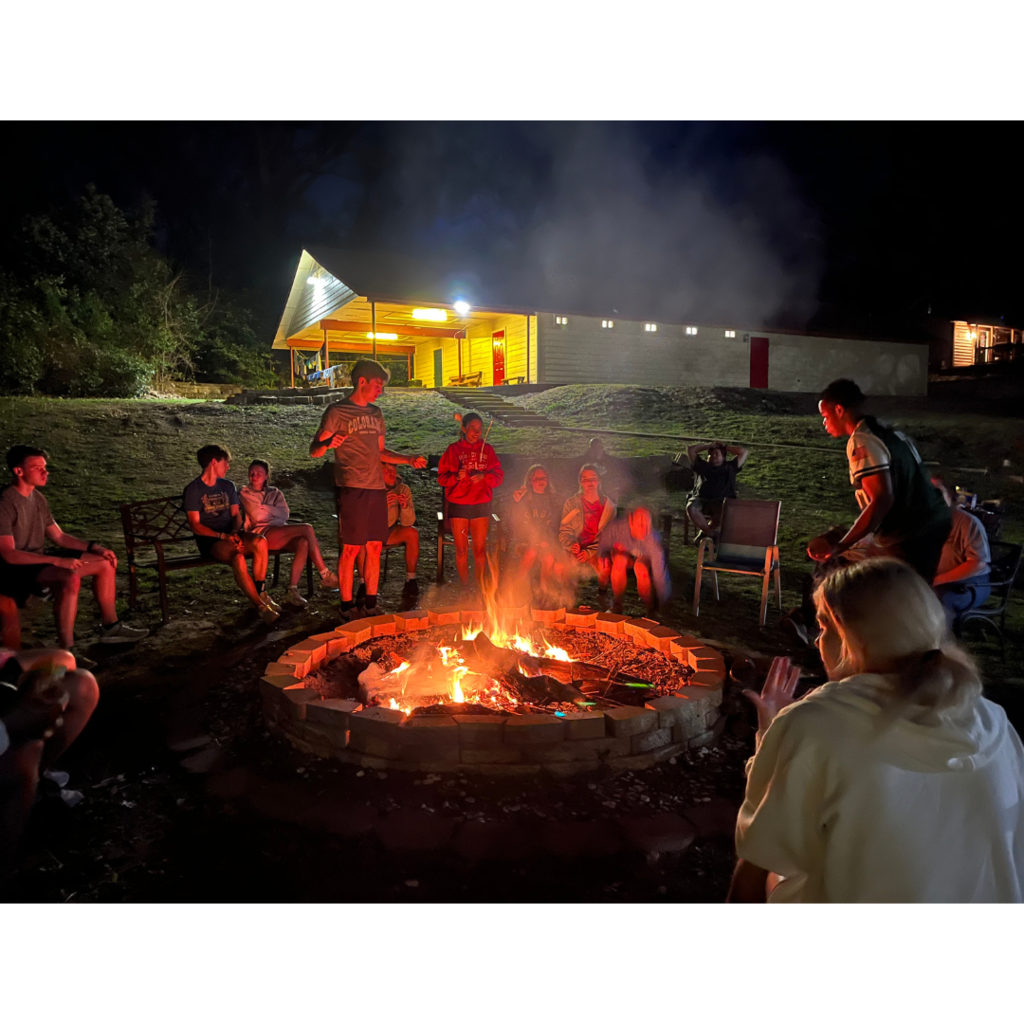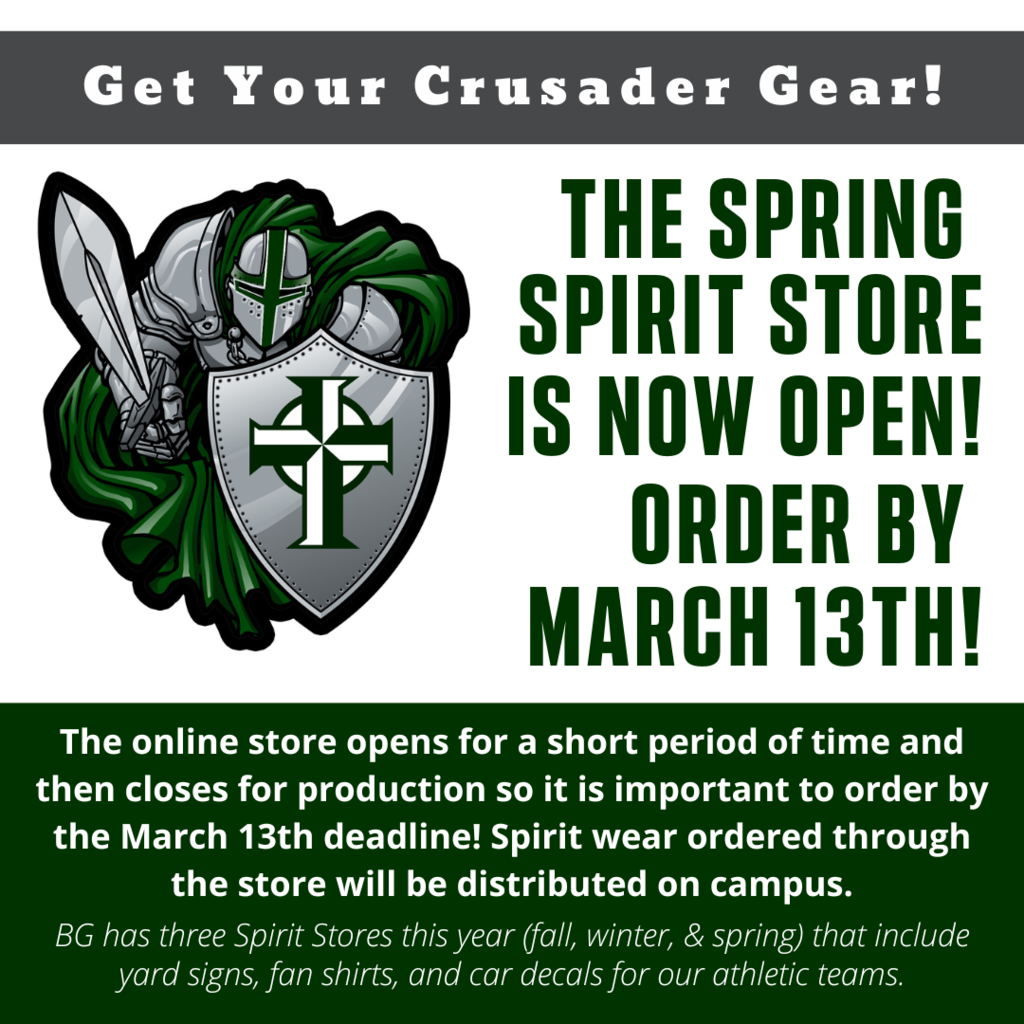 CONGRATS to the BG Model UN delegations who represented France, Japan, and Madagascar at UT Tyler! France received the top honor of Outstanding Delegation, and Japan was awarded an Honorable Mention Distinguished Delegation Award. BIG SHOUT OUT to the following students who were also recognized for their position papers: Catherine McKnight & Jillian Rae - France/ Environmental Committee Anna Brazzel & Sophia Alvarez - France/ Security Council Brian Johnson & Joseph Richbourg - Japan/ General Assembly Jessica Carmona & Laura McInnis - Japan/ Environmental Committee Elizabeth Cater & Antonio Pereda - Japan/ Refugee Committee Saanvi Dasgupta & Kaela Young - Japan/ Education Committee THANK YOU to Mr. Lonnie Glosson for preparing the Model UN team to negotiate, debate, give speeches, and write resolutions to solve a number of real world problems at the Model UN Conference at UT Tyler! #BGCru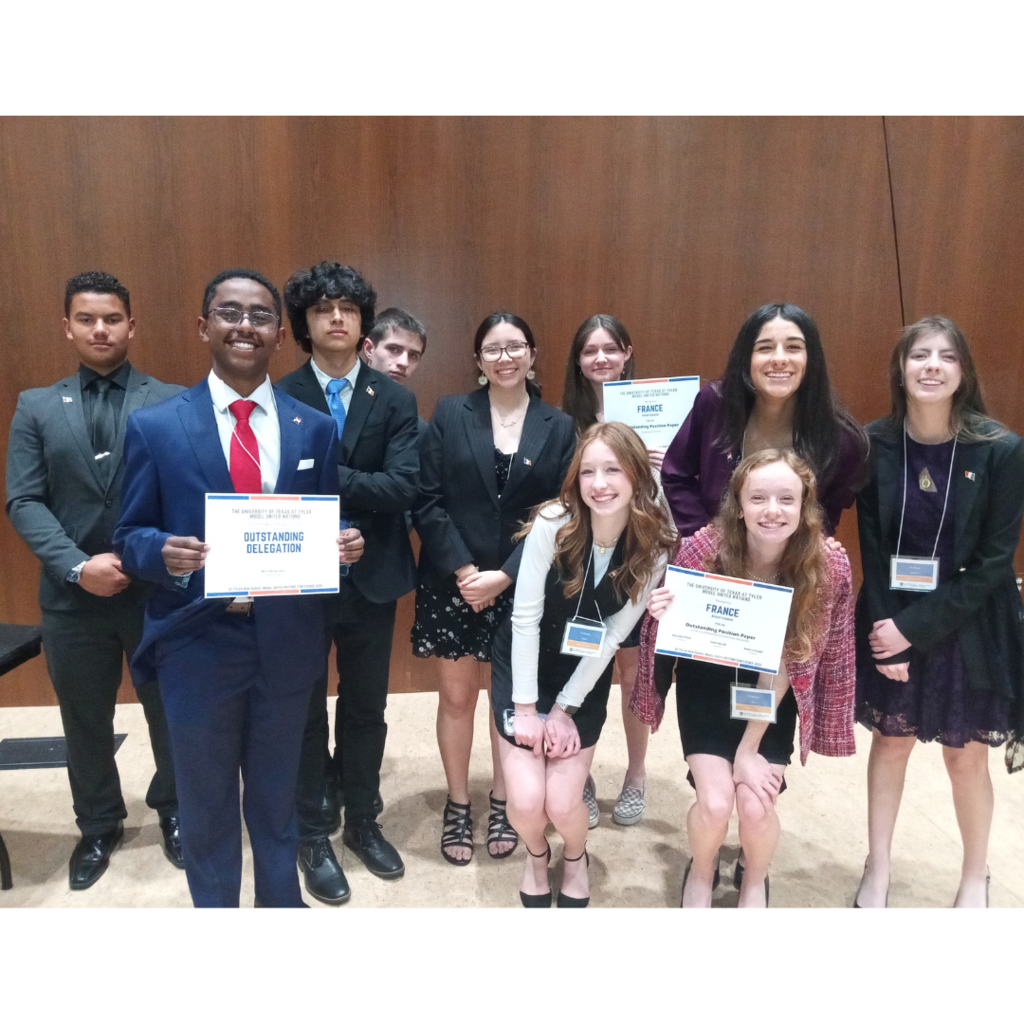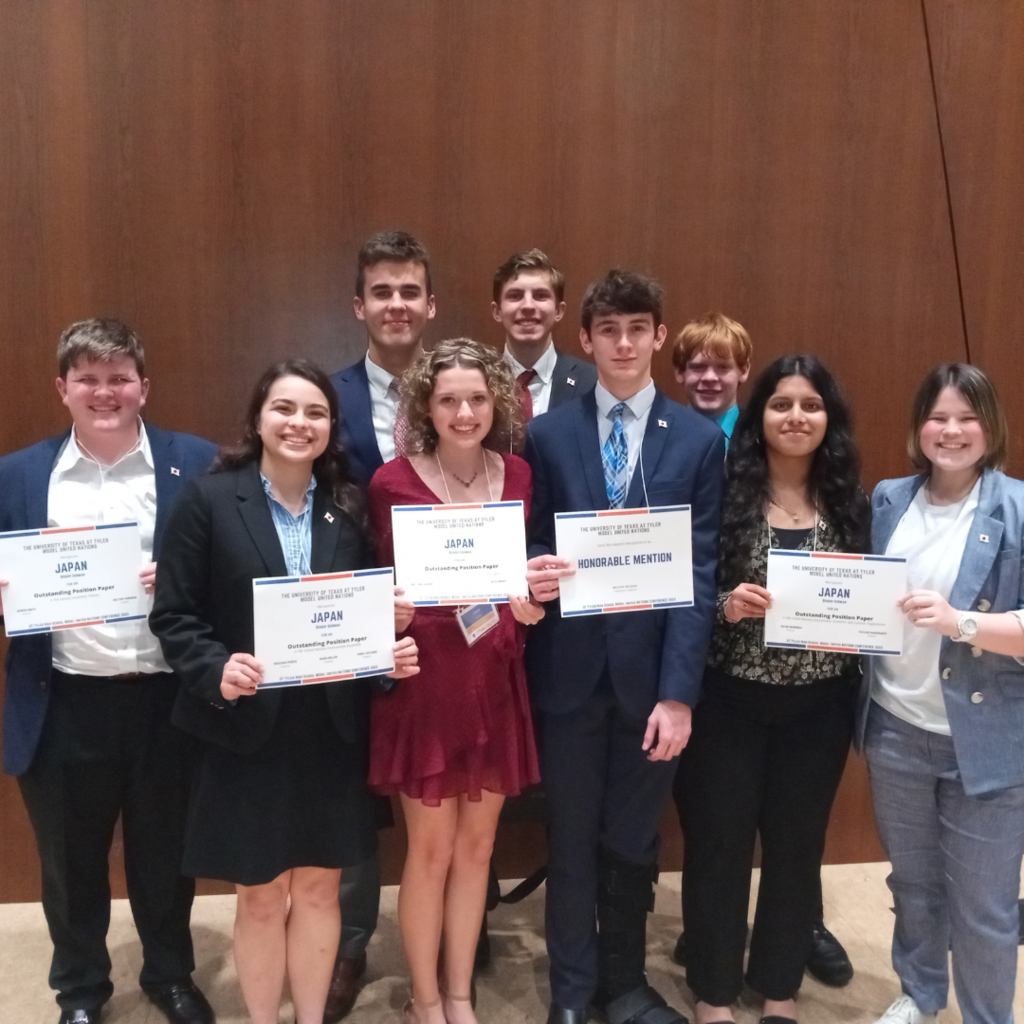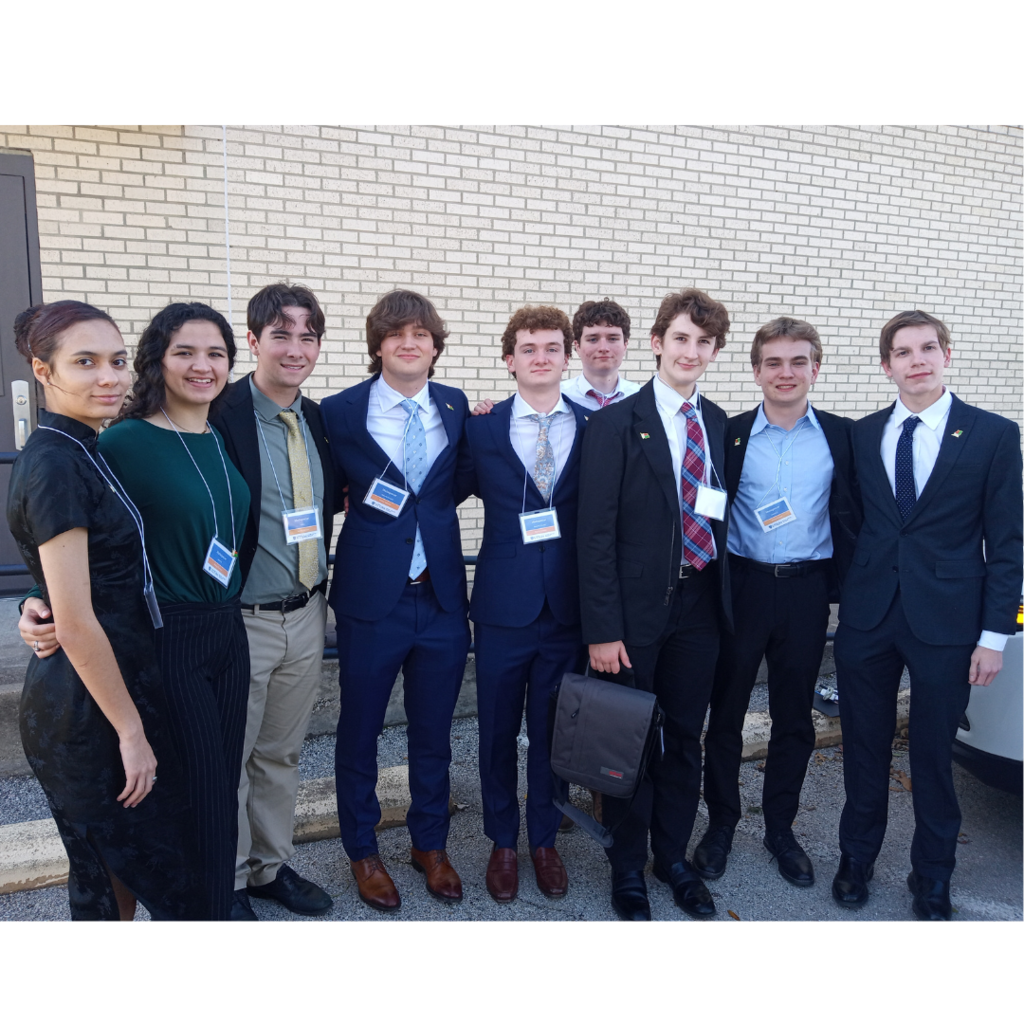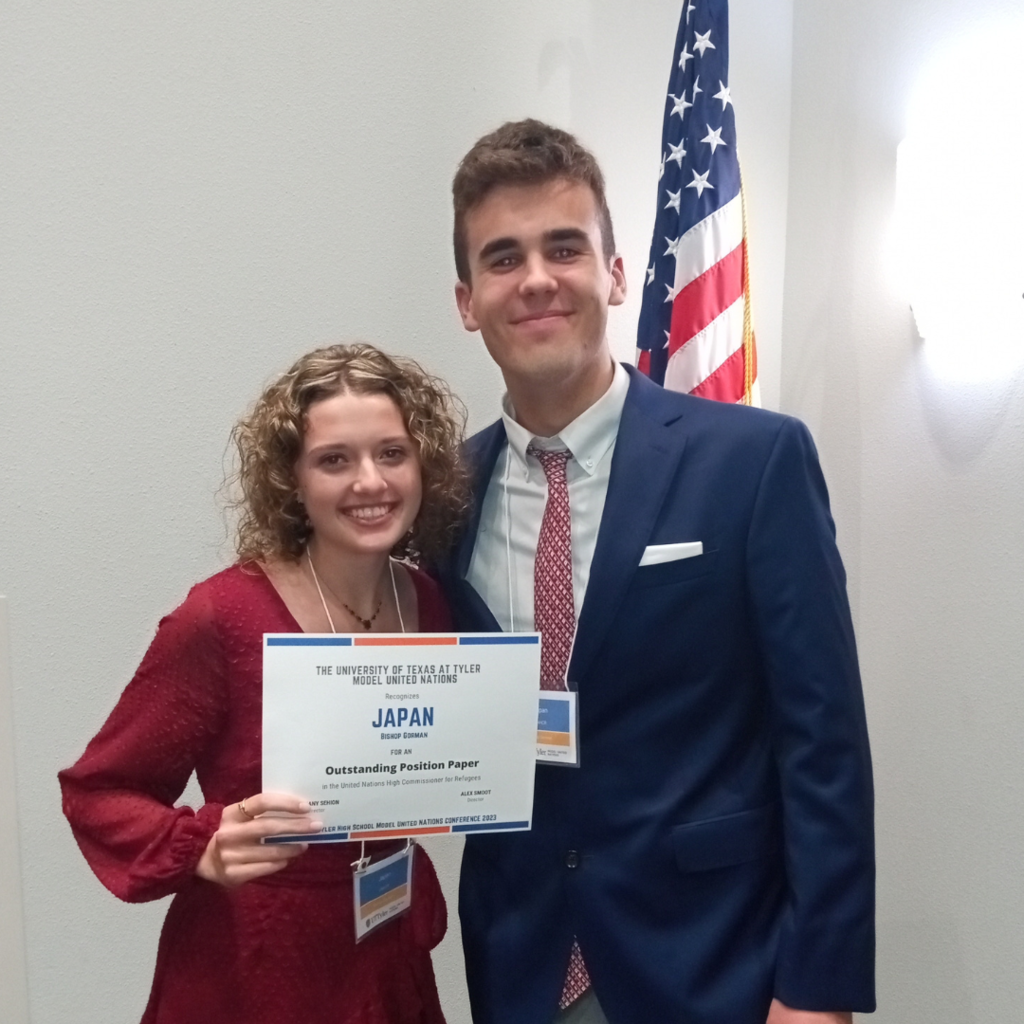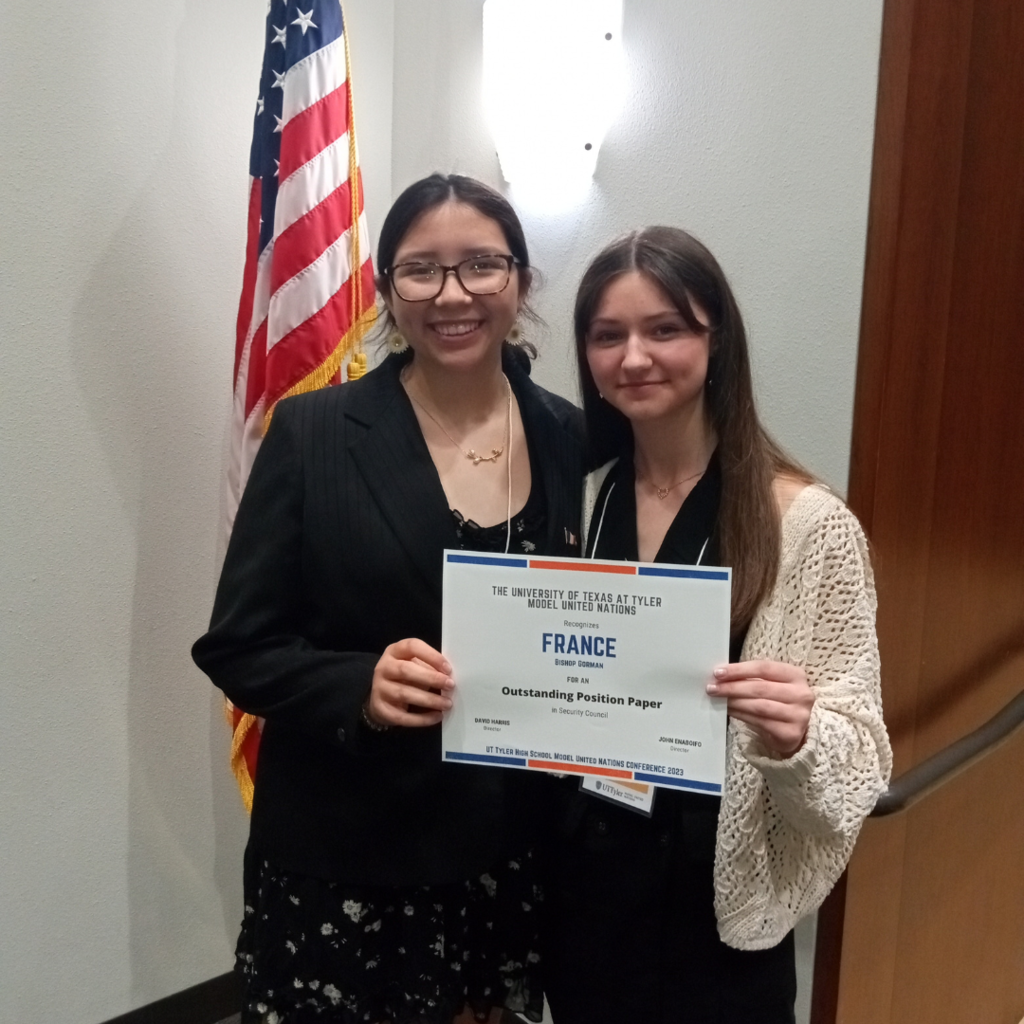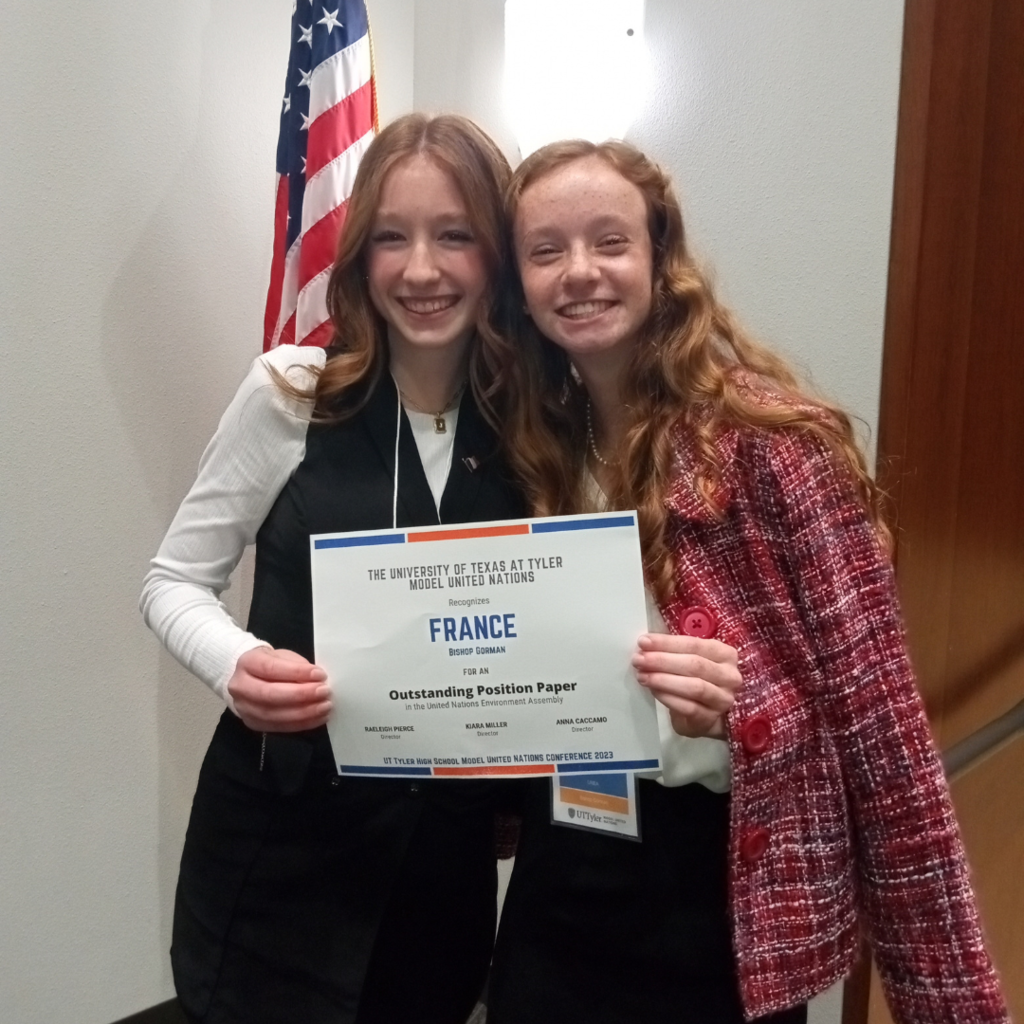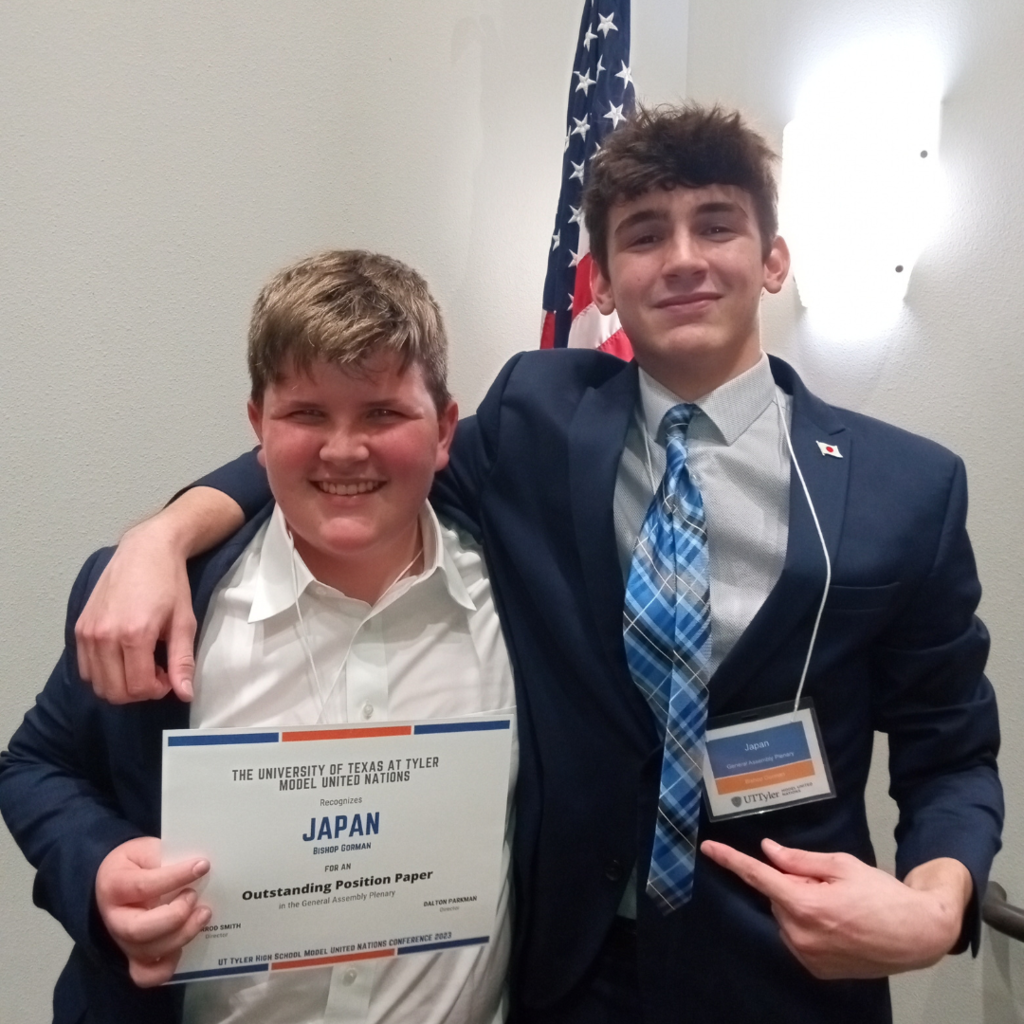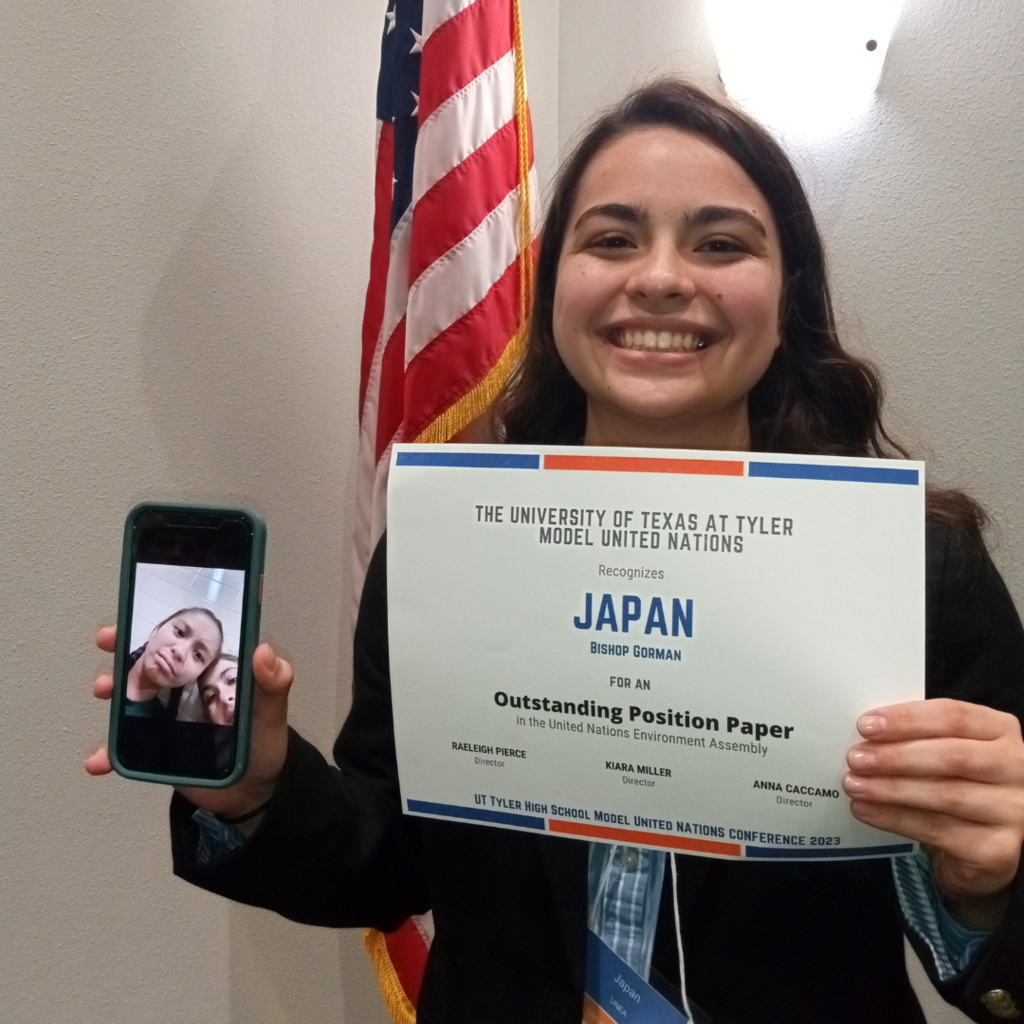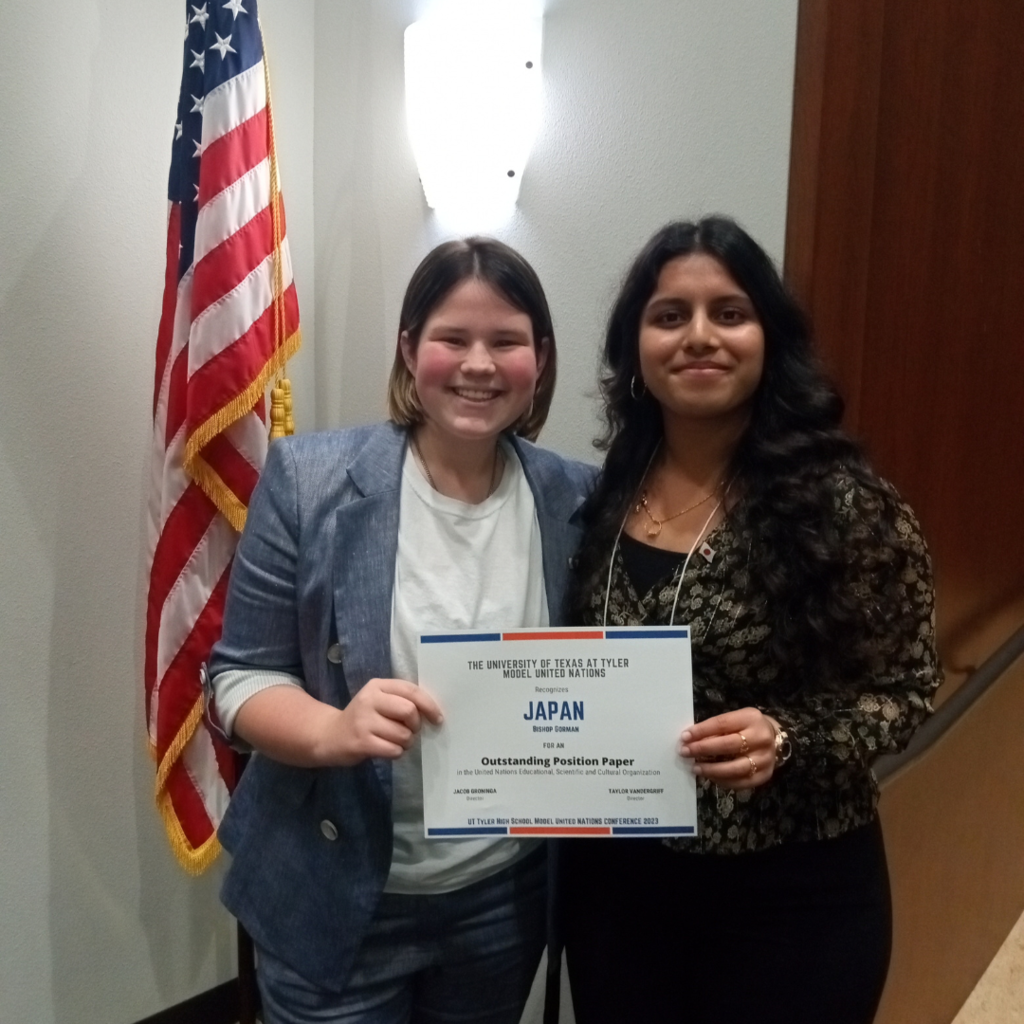 GOOD LUCK to our SUPER talented middle school thespians who travel just up the street to compete at the State One Act Play contest on TUESDAY! The task: ~ Do your stage set up in 7 minutes or less ~ Perform your immensely entertaining play about a 6 ft 3 in tall white rabbit and wow the judges in 40 minutes or less ~ Strike your set in 7 minutes or less YOU'VE GOT THIS, CRU! #GoCru #PSIA #oneactplay #breakaleg🎭💚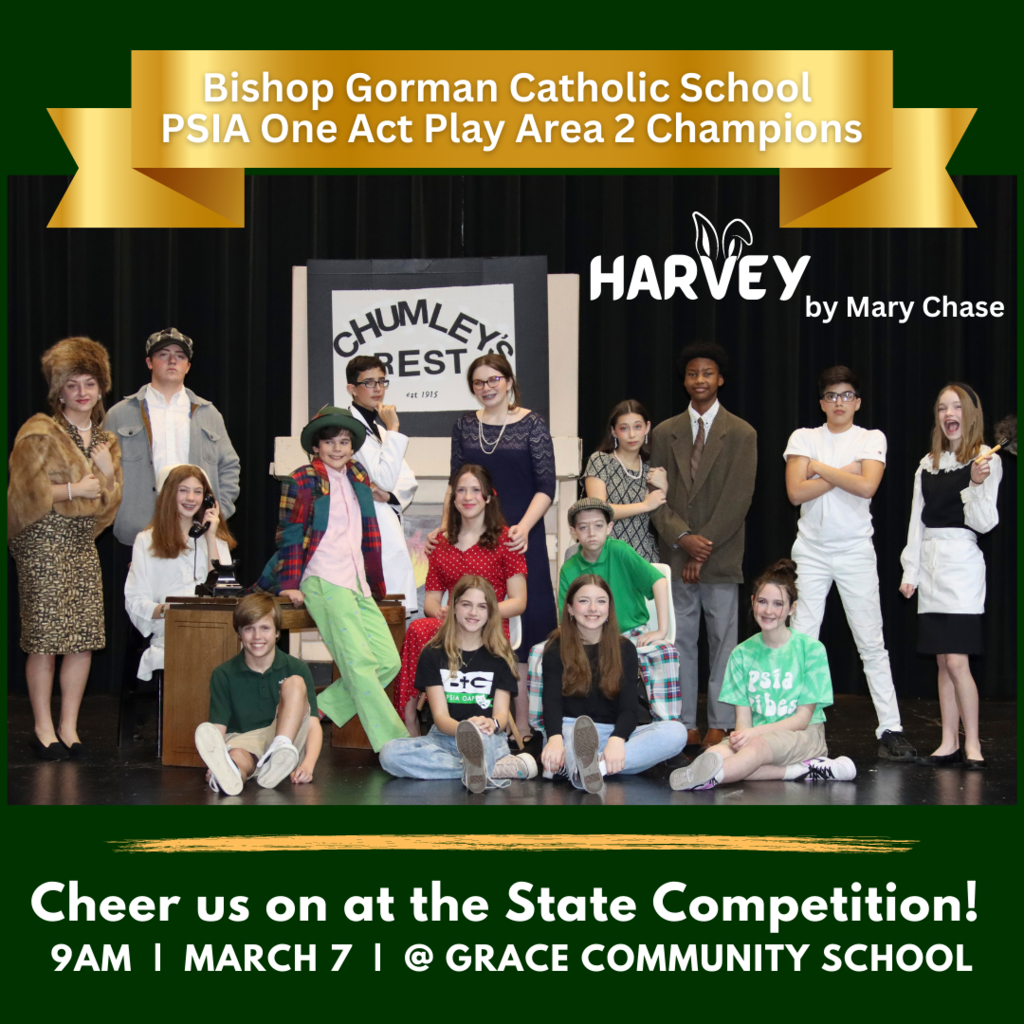 MARK YOUR CALENDARS for Thursday, March 9, at 6PM at the Chapel of Sts. Peter and Paul! This Masterwork performance will feature the combined voices of the Bishop Gorman choirs, UT Tyler Concert Chorale, and Diocesan soloists, accompanied by the Longview String Quintet and MUMC's Jonathan Story on harpsichord, and directed by UTT's Dr. Cameron Rose. Giovanni Pergolesi's Stabat Mater Dolorosa is is a profound liturgical poem detailing the love and sorrow of the Blessed Virgin Mary, weeping at the foot of her Son's cross. Pergolesi's moving setting of this text is considered one of the great sacred musical works of the Baroque period. Preceding the performance will be a sacred art presentation by Robert Puschautz, Stabat Mater Art Fellow for the Diocese of Tyler.

GOOD LUCK to our 30 Bishop Gorman delegates at the UT Tyler Model UN conference today! #BGCru #ModelUN #AcademicExcellence #letsgo 💚🏆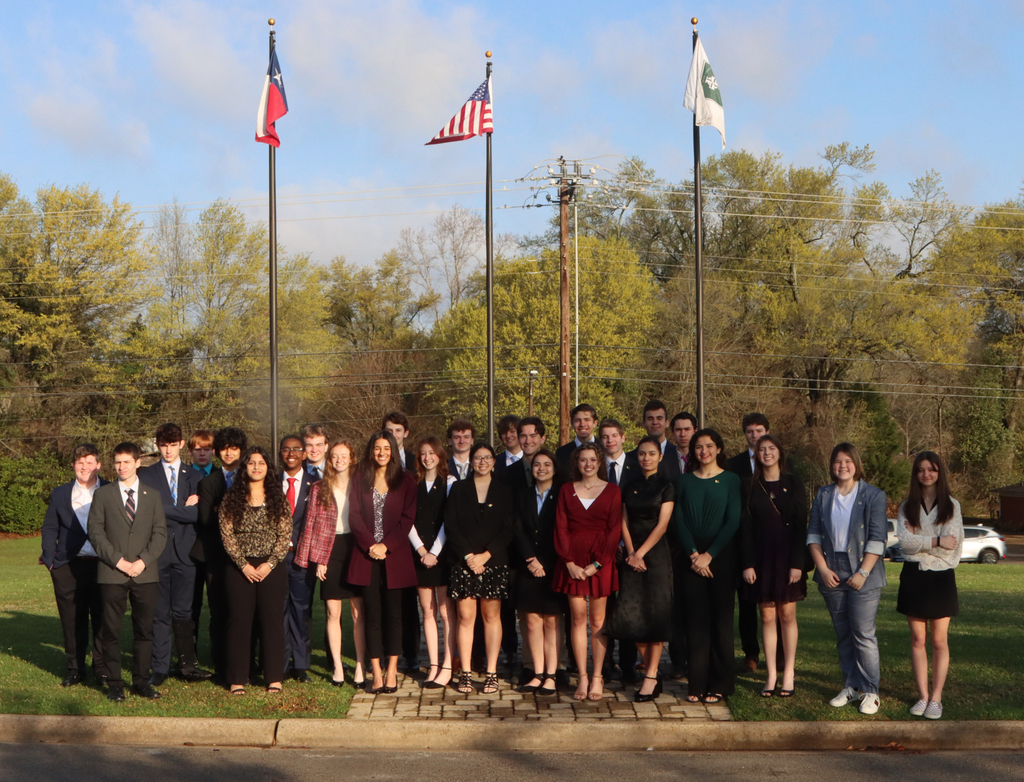 Join us at Open Gym for individuals with exceptional abilities tomorrow from 10AM to noon!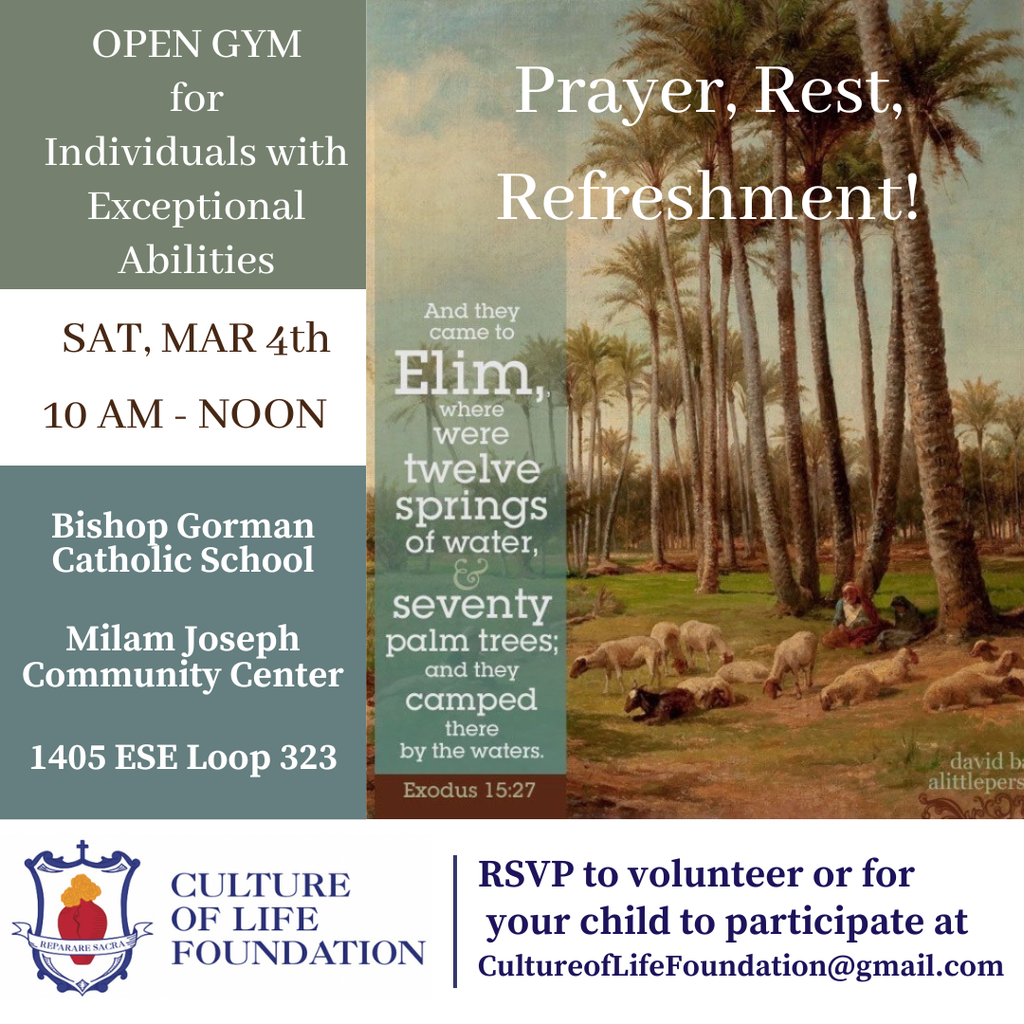 Join us tomorrow for Coffee with the Principal!

The Class of 2024 celebrated their Junior Ring Mass this week with Bishop Strickland. This very special Mass is an important milestone signifying the beginning of series of transitions: from students to senior leaders and, eventually, to alumni. Families select special articles to be blessed and present them to their juniors. Congratulations to the Class of 2024 - we are privileged to be with you on this journey! Check out the additional photos on Vidigami! #BGCru #classof2024 #RingMass 💚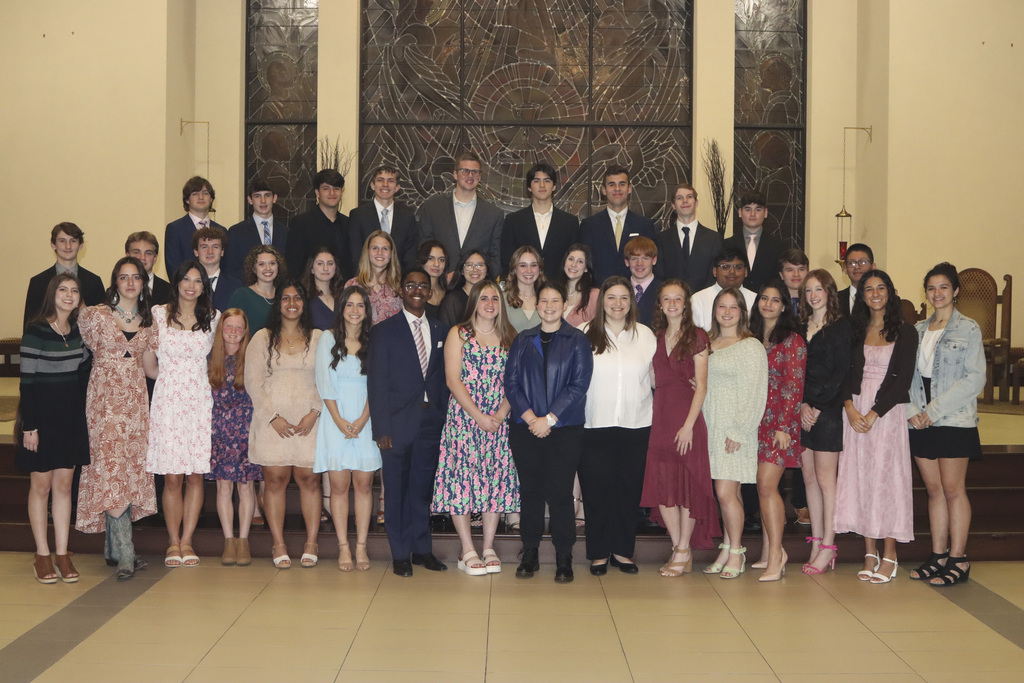 CONGRATULATIONS to the Bishop Gorman students who earned their letter jackets! They were presented to our students by Mr. Kimec and Mrs. Schick. #BGCru 💚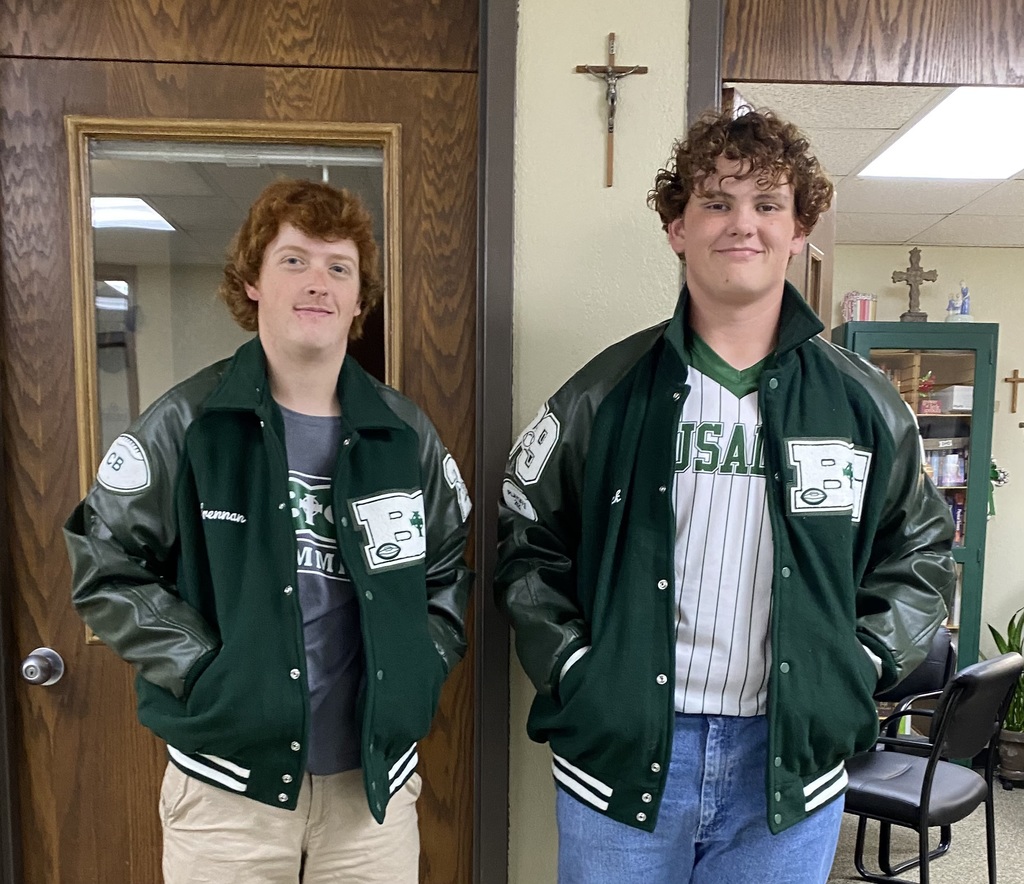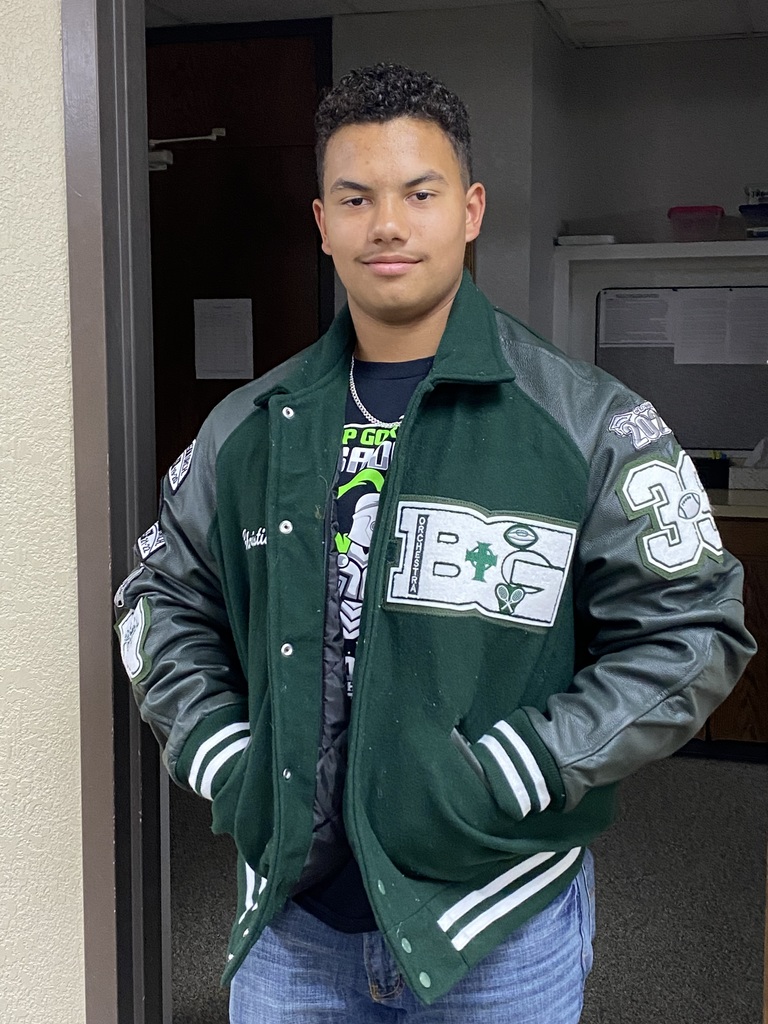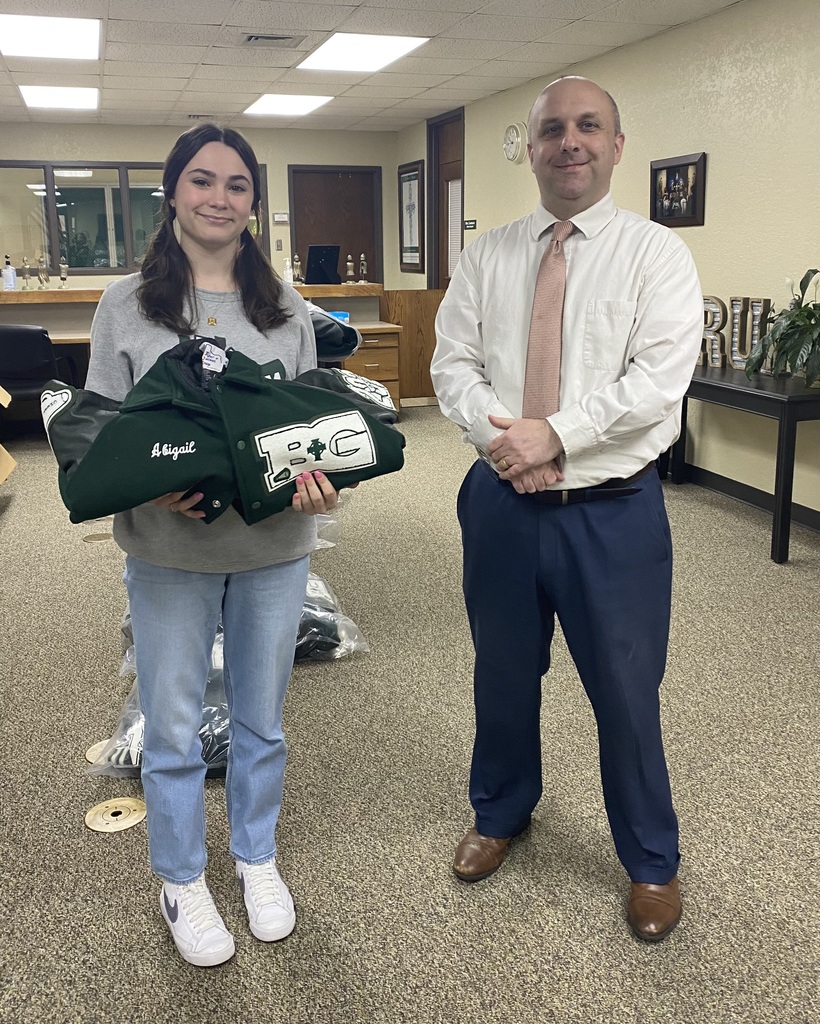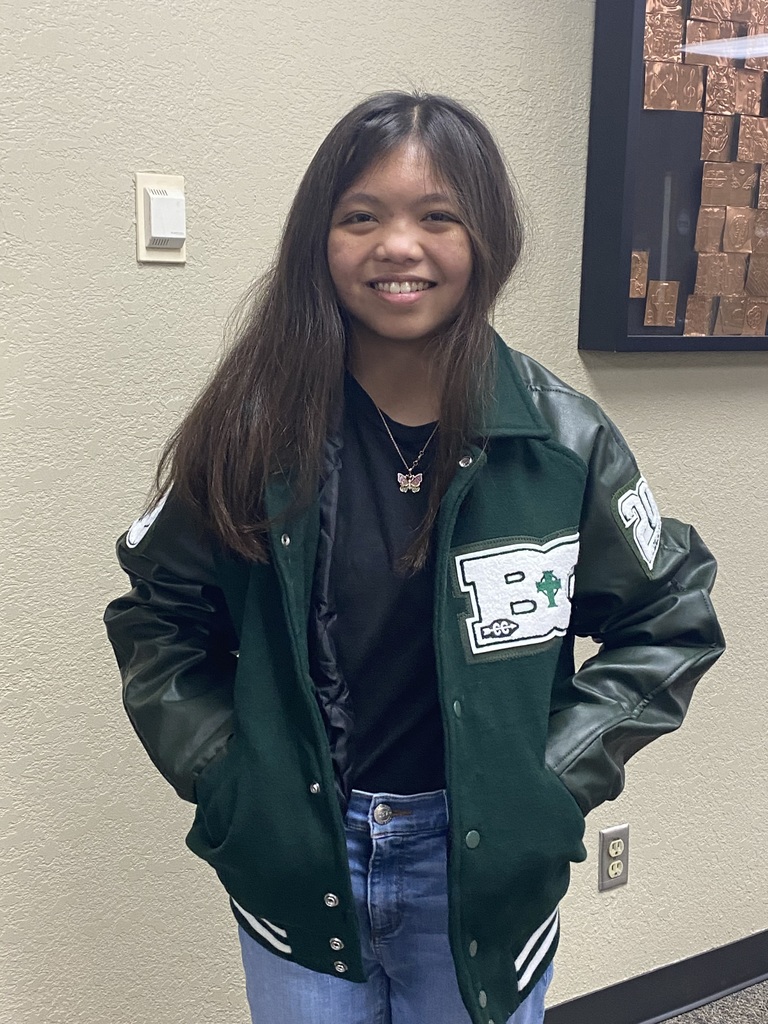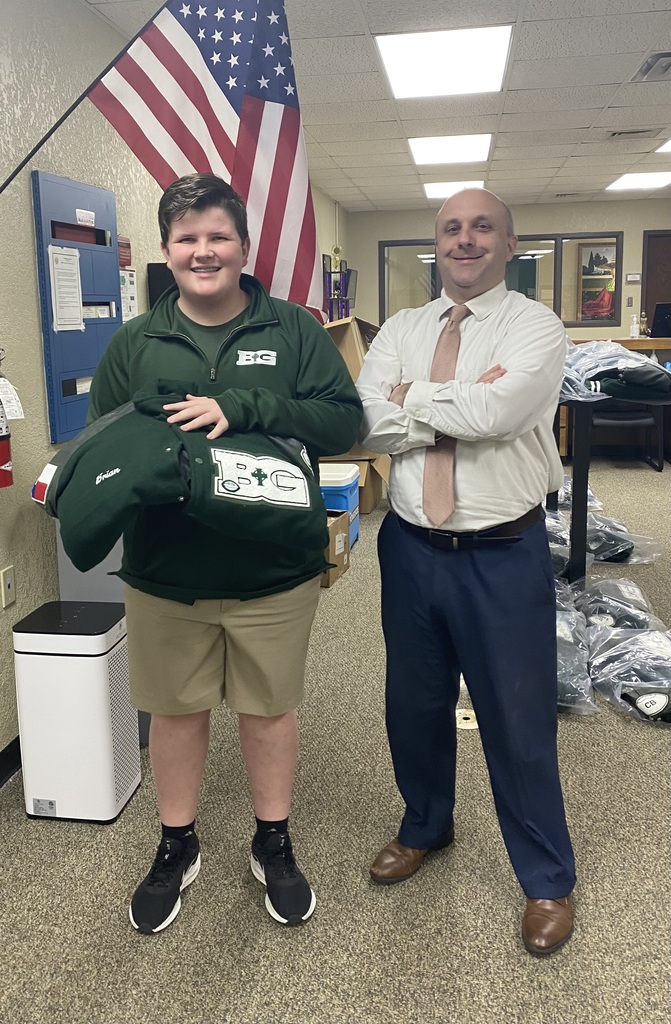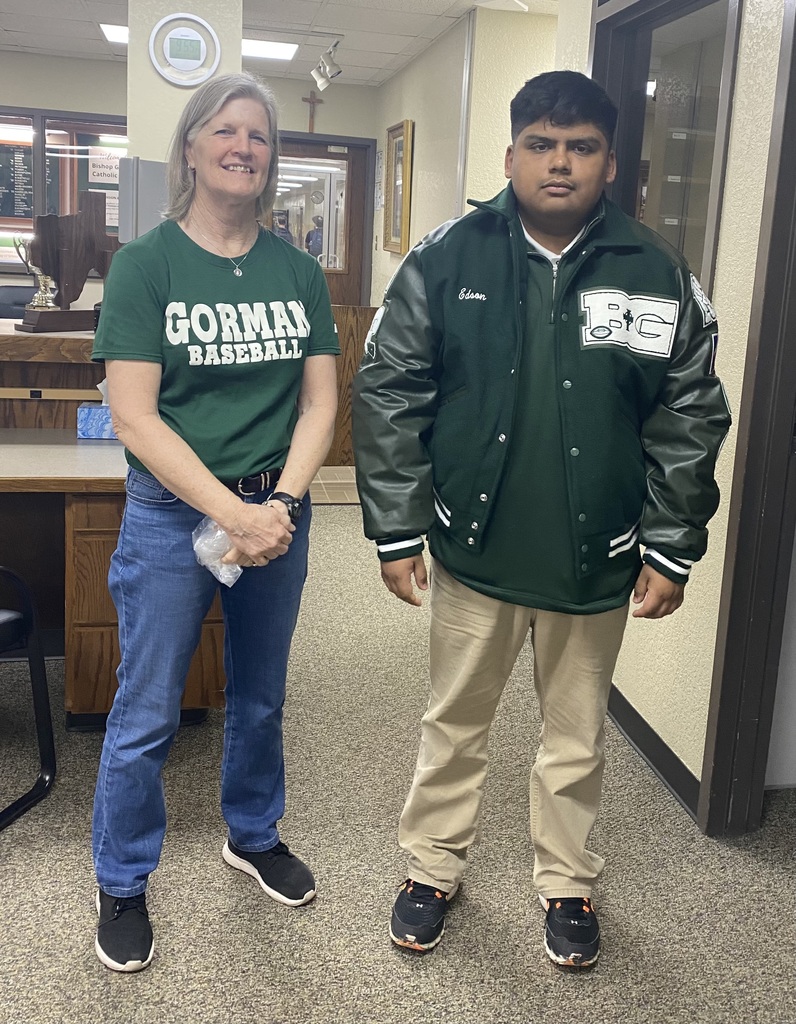 THE WIZARD OF OZ IS COMING TO BISHOP GORMAN! Purchase program ads, sponsorships, and tickets at bishopgorman.net/oz TODAY! Three Performances: ~Friday, March 31st @ 7PM ~Saturday, April 1st @ 2PM ~Saturday, April 1st @ 7PM