PACK THE HOUSE TONIGHT for Lady Cru Volleyball vs. the Akiba Yavneh Bulldogs! JV starts at 5PM followed by the Varsity in the Haddad Gymnasium! GO CRUSADERS! #BGCru #tappsvolleyball #homecoming #hoco2022 🏐💚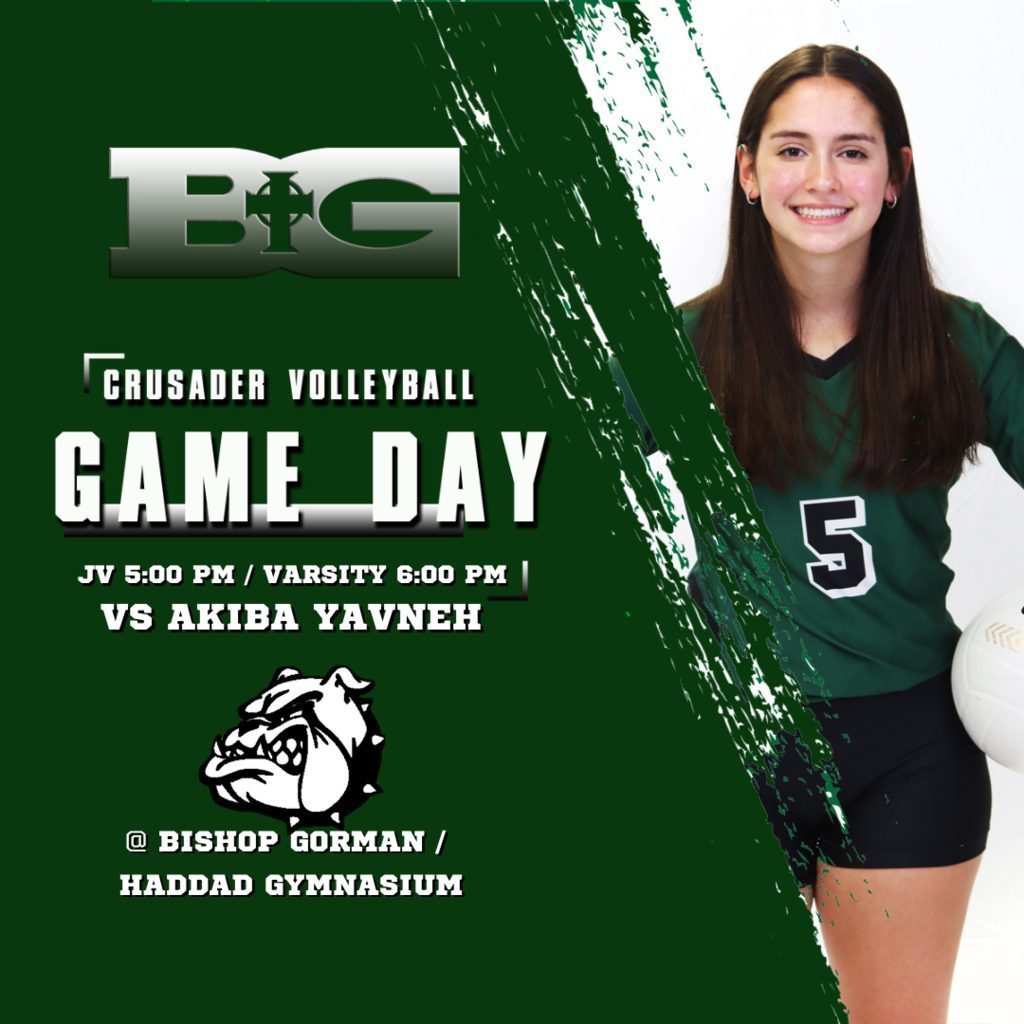 Homecoming Week wasn't just about fun and games! Our seniors participated in the UT Tyler Application Drive yesterday before attending All School Mass. #BGCRu #hoco2022 #homecoming #collegeprep #classof2023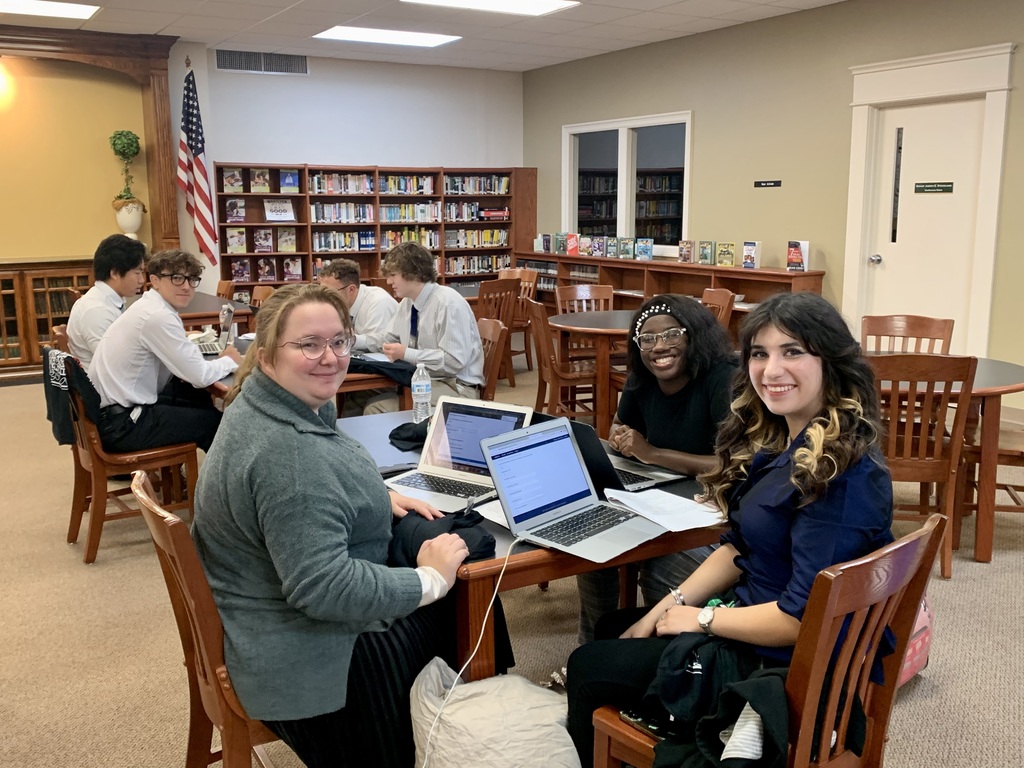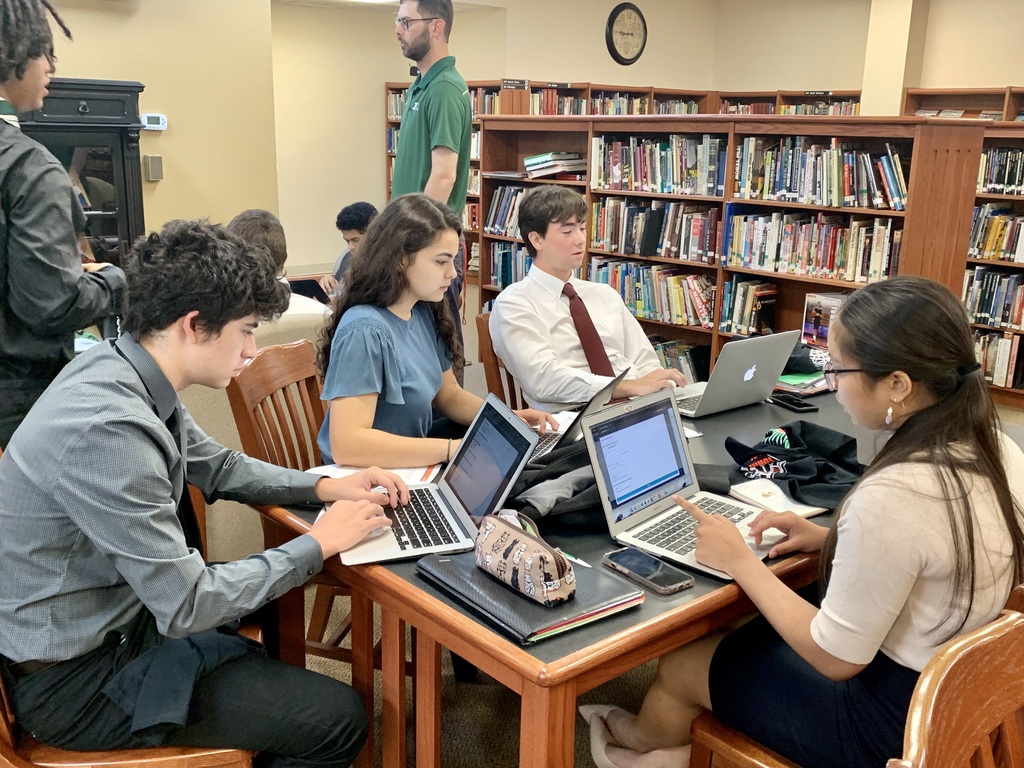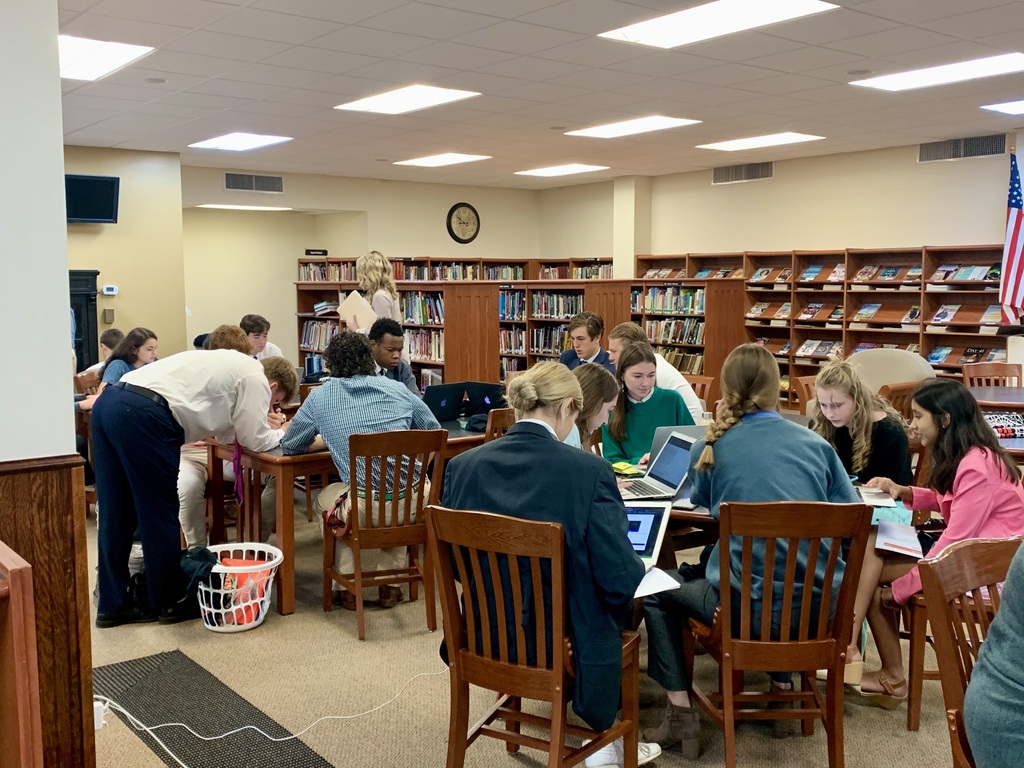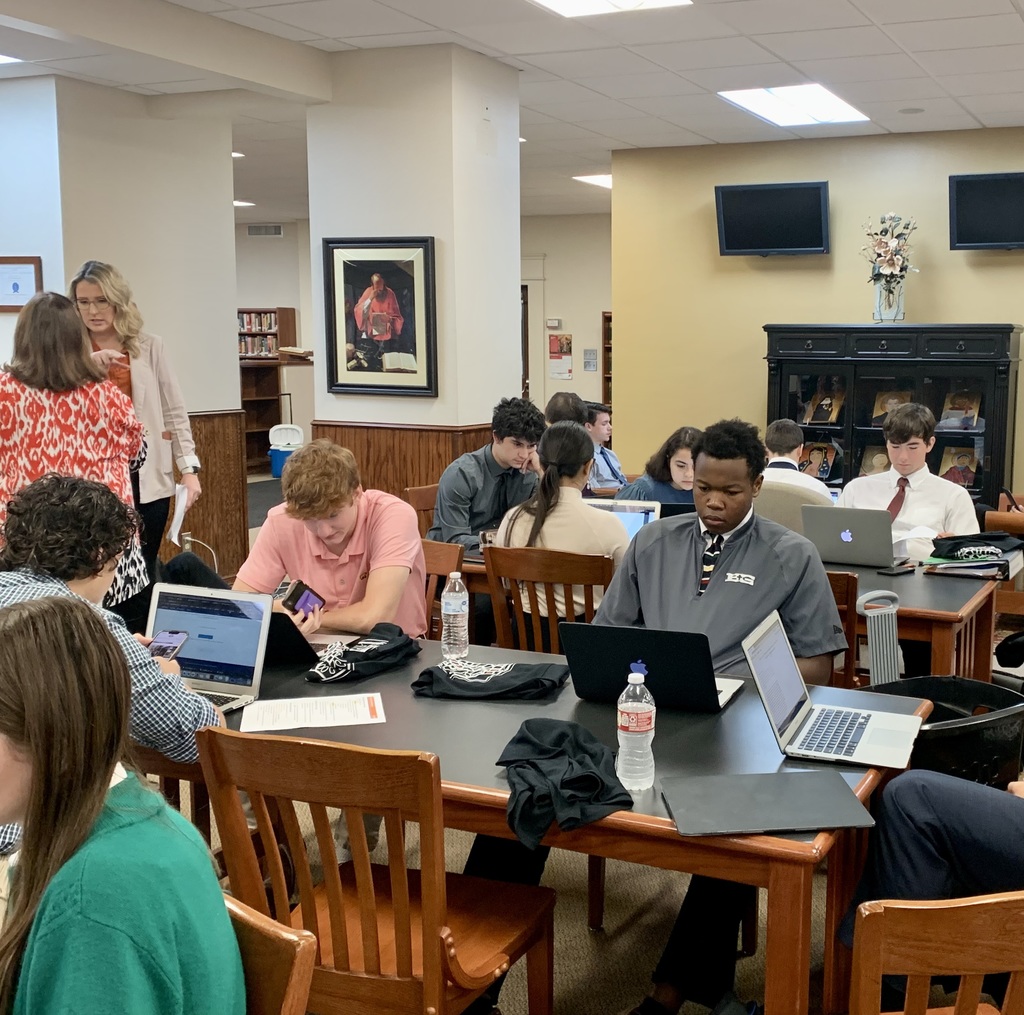 Our AP Environmental Science students decorated pumpkins to welcome our alumni back to Bishop Gorman for Homecoming this Friday! Keep an eye out for these beautiful works of art - they can be spotted all over campus. #hoco2022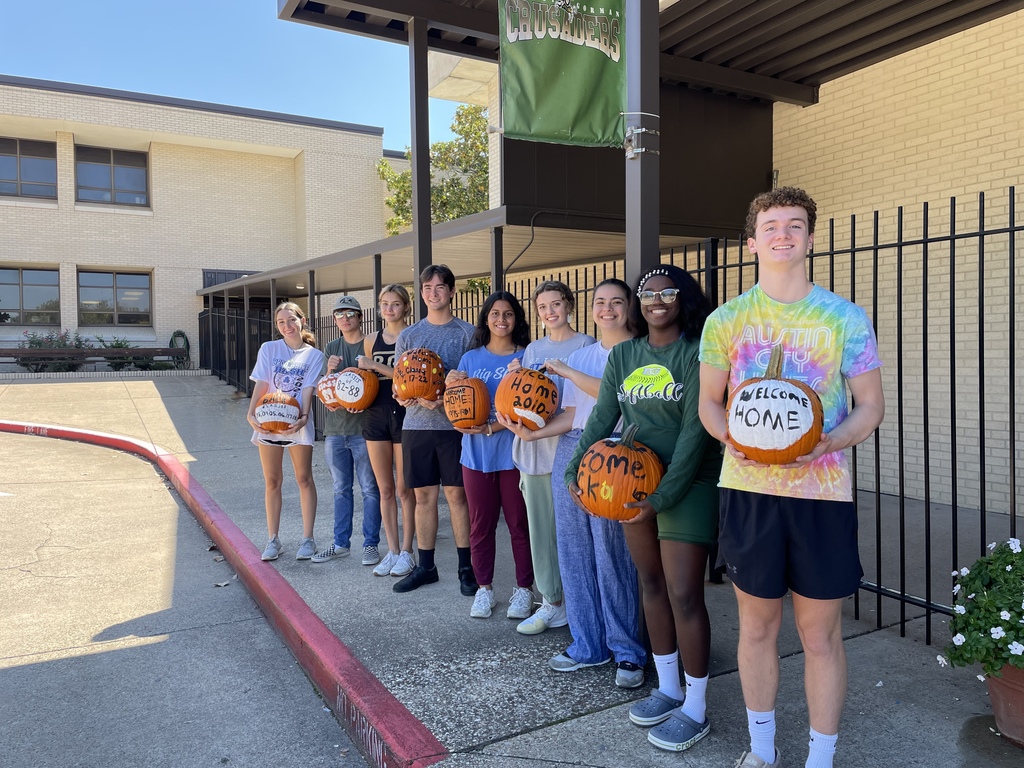 Day 2 of Homecoming Week: Can you guess the HS Dress Up Theme? The seniors won the costume contest and tied with the sophomores in the BG version of Spill Your Guts or Fill Your Guts! Miss a question, and your team ate something "interesting!" (Among the items on the menu: crickets, wasabi, sardines, & apple cider vinegar) #Hoco2022 #whowillwinthespiritstick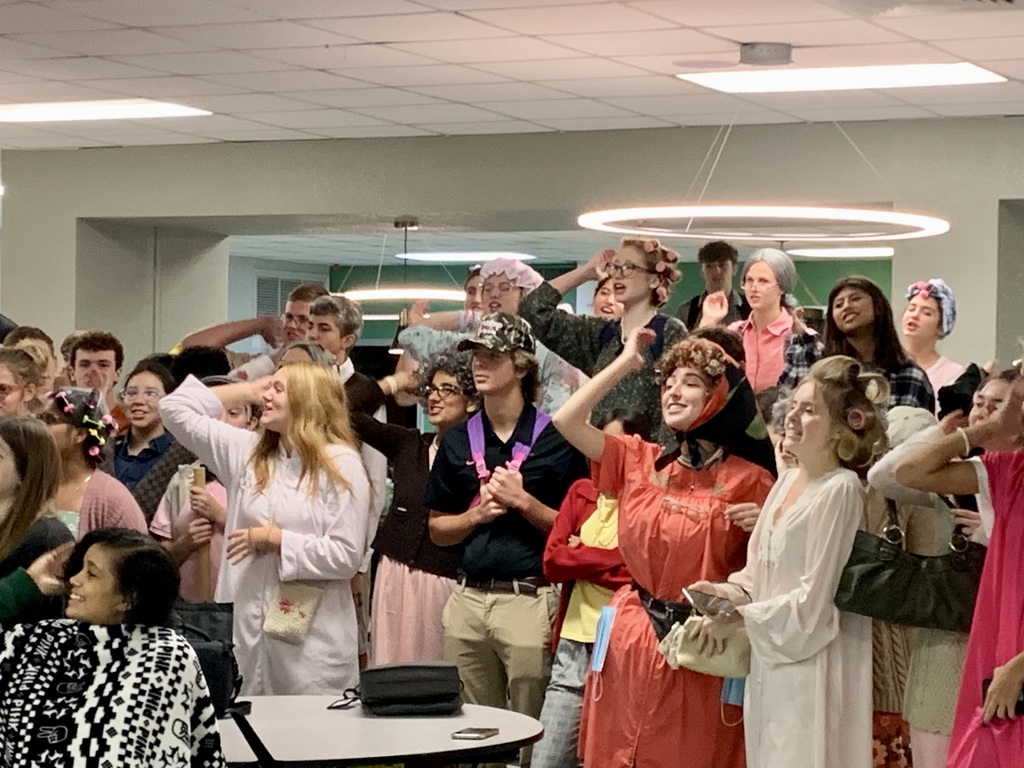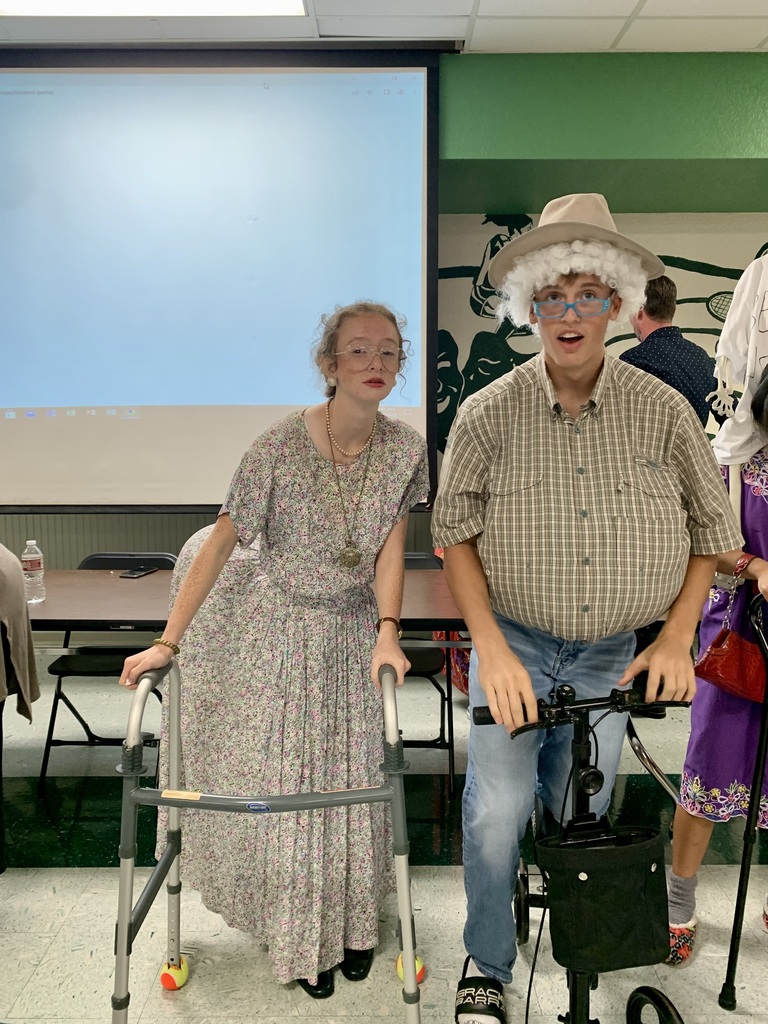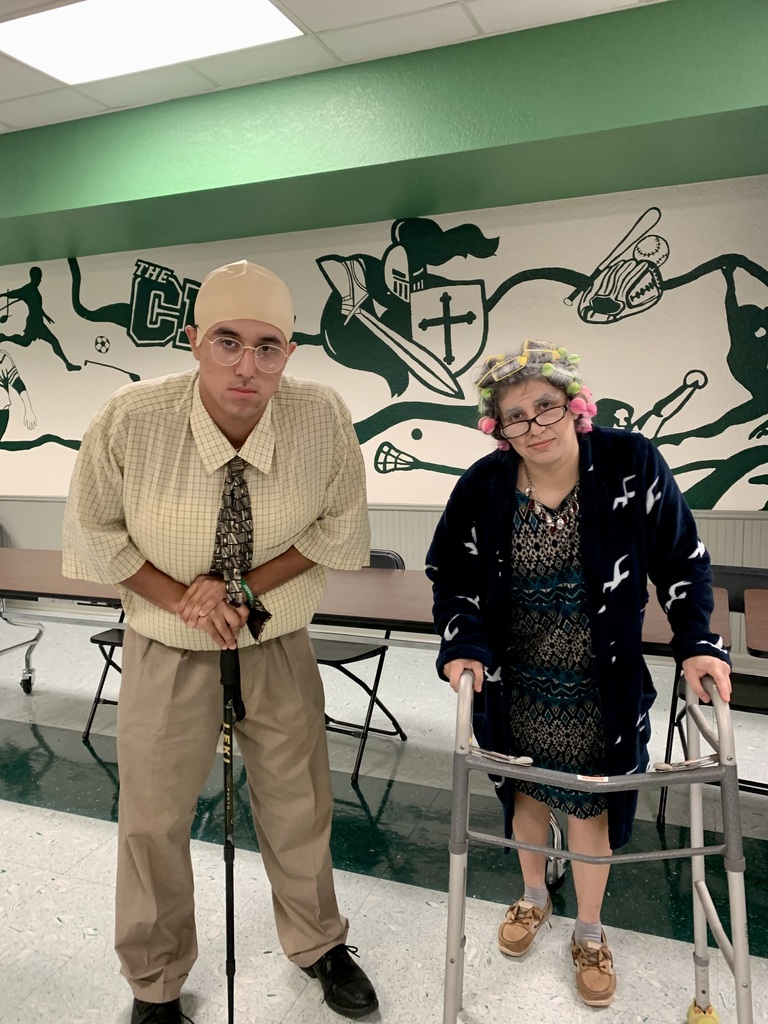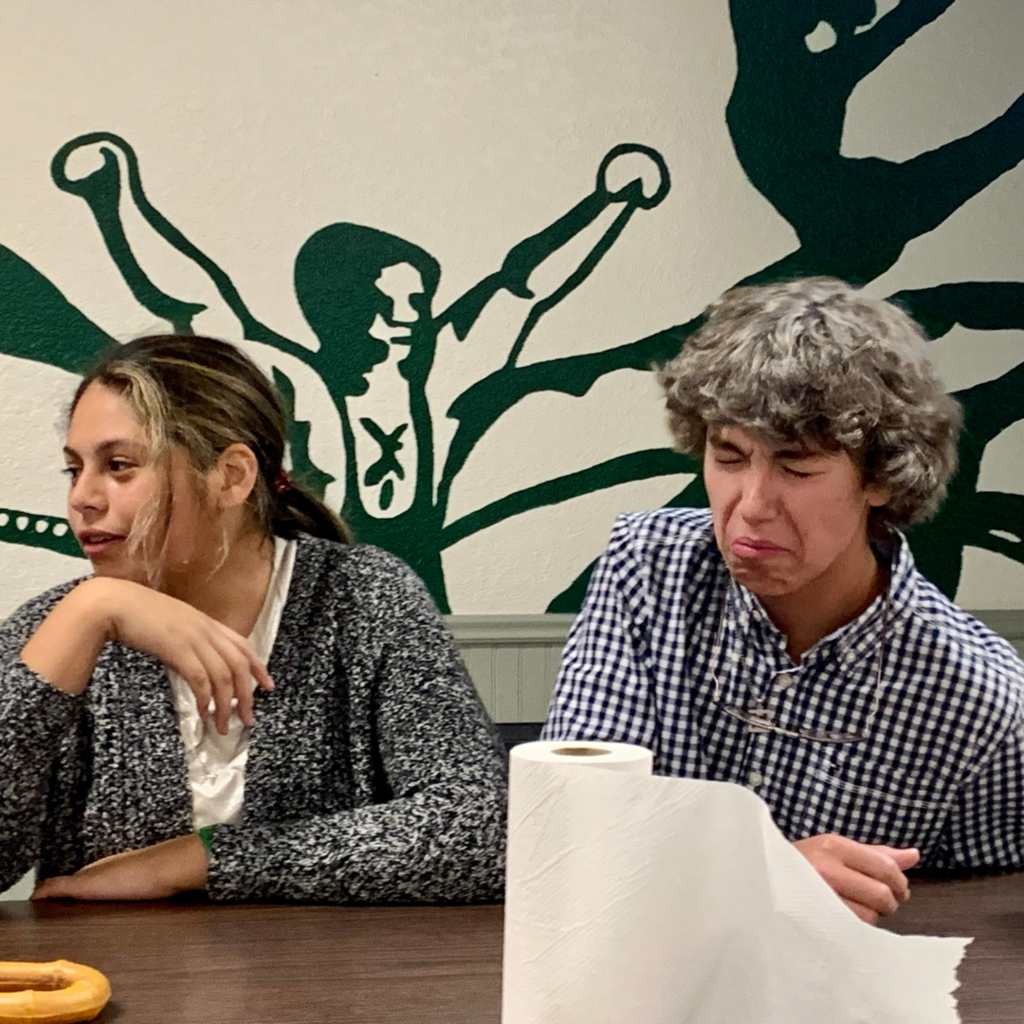 Day 1 of Homecoming Week: The juniors and seniors tied for their amazing hall decorations, and the freshmen won the Country Club vs. Country costume competition. But the event of the day was Powderpuff Volleyball! The afternoon started with a tremendous but shocking win by the Freshmen over the Juniors. Then in a close, one point, cliffhanger, the Seniors defeated the Sophomore team. The Sophomore team clinched 3rd place over the Juniors, but the Juniors redeemed themselves by defeating the Teachers/Coaches. In the finale, the Seniors defeated the Freshmen in a hard fought final 2 sets. #Hoco2022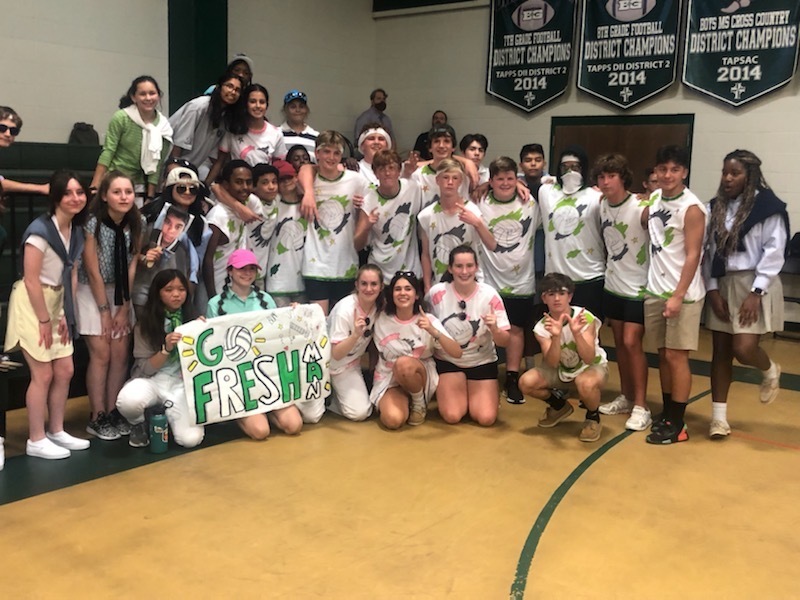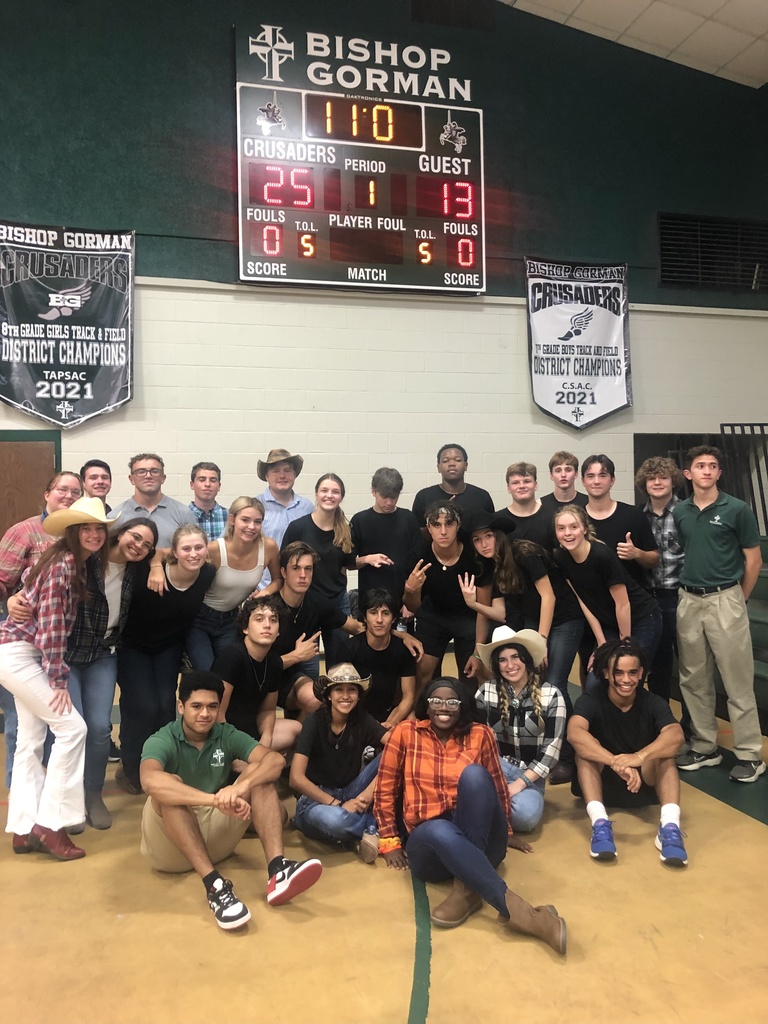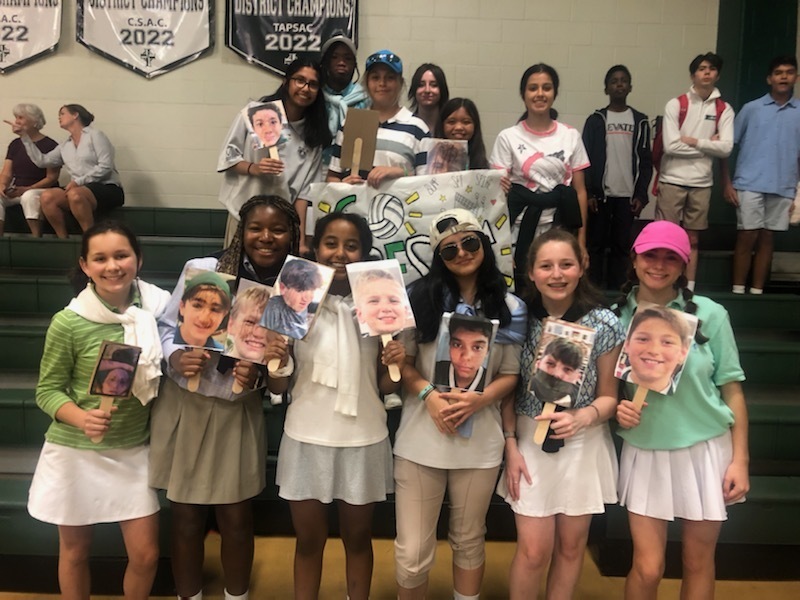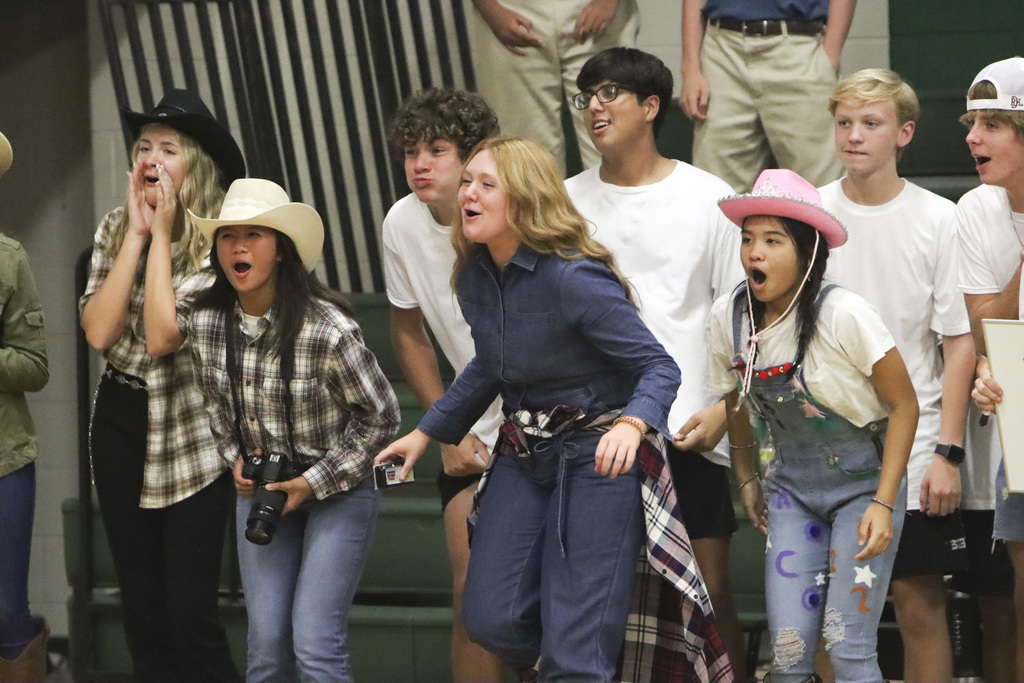 All are invited to join us on Wednesday at 6PM for the Fall Festival, Mum & Garter Exchange!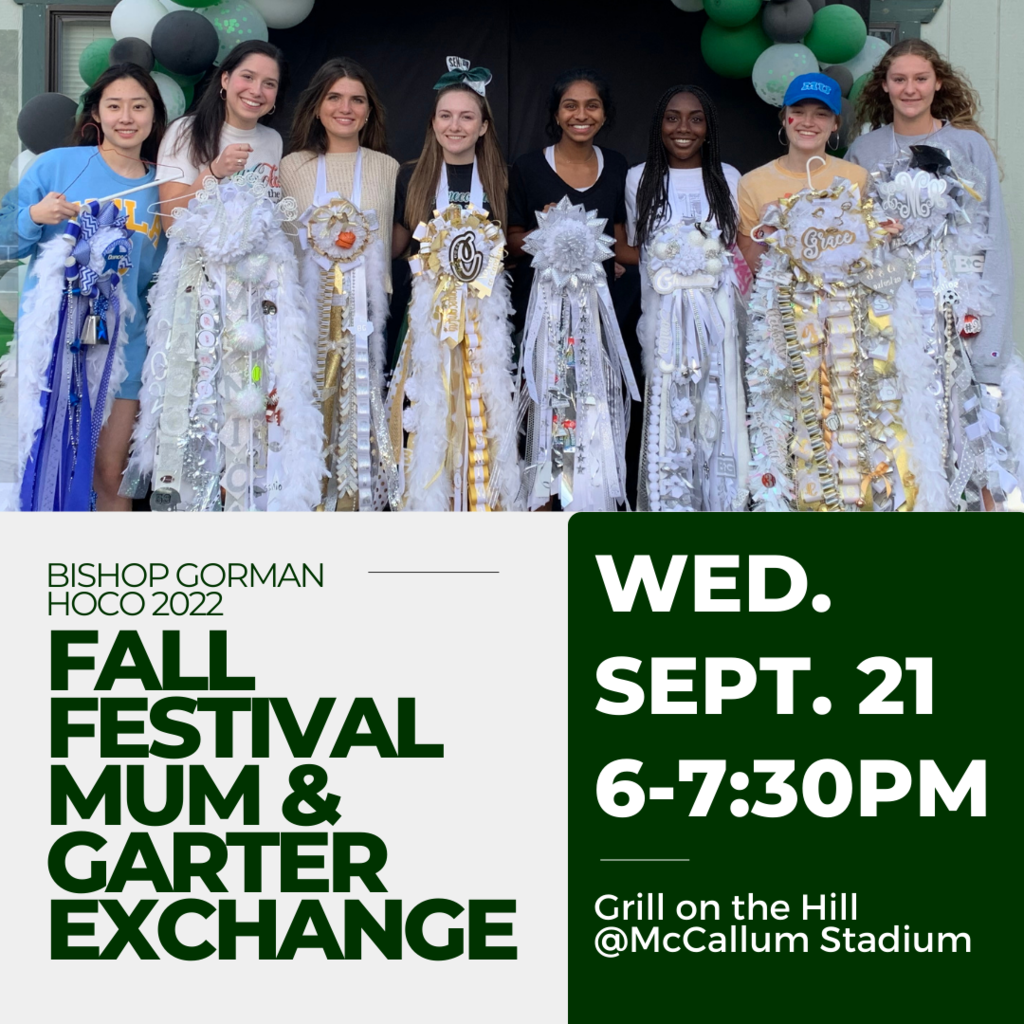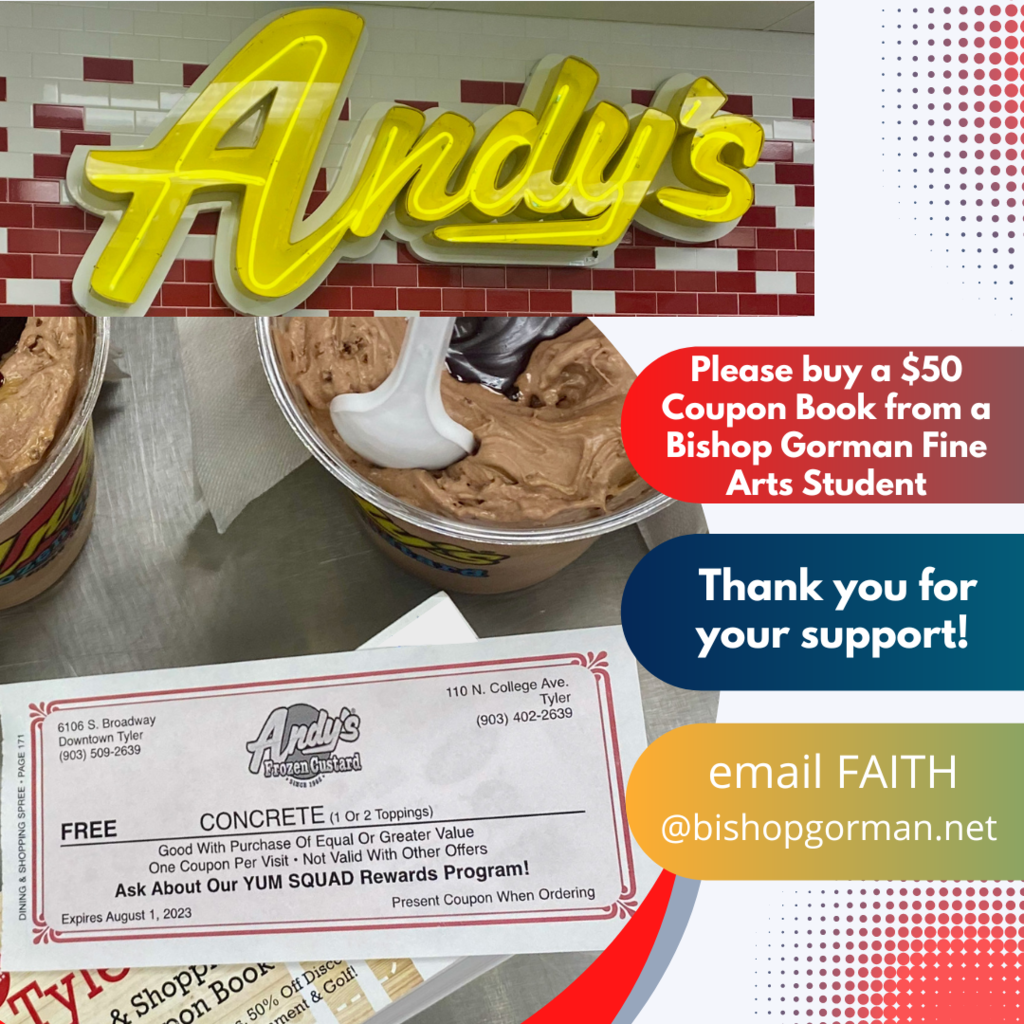 Join us in celebrating our talented Bishop Gorman Athletic Hall of Fame inductees! The induction ceremony will be emceed by Danny Elzner, retired KETK sports anchor who now works with the Diocese of Tyler, with a special appearance by Mark Scirto, KLTV Chief Meteorologist for over 30 years and longtime Bishop Gorman parent and sportsfan! Get your tickets today:
https://www.bishopgorman.net/o/athletics/page/tickets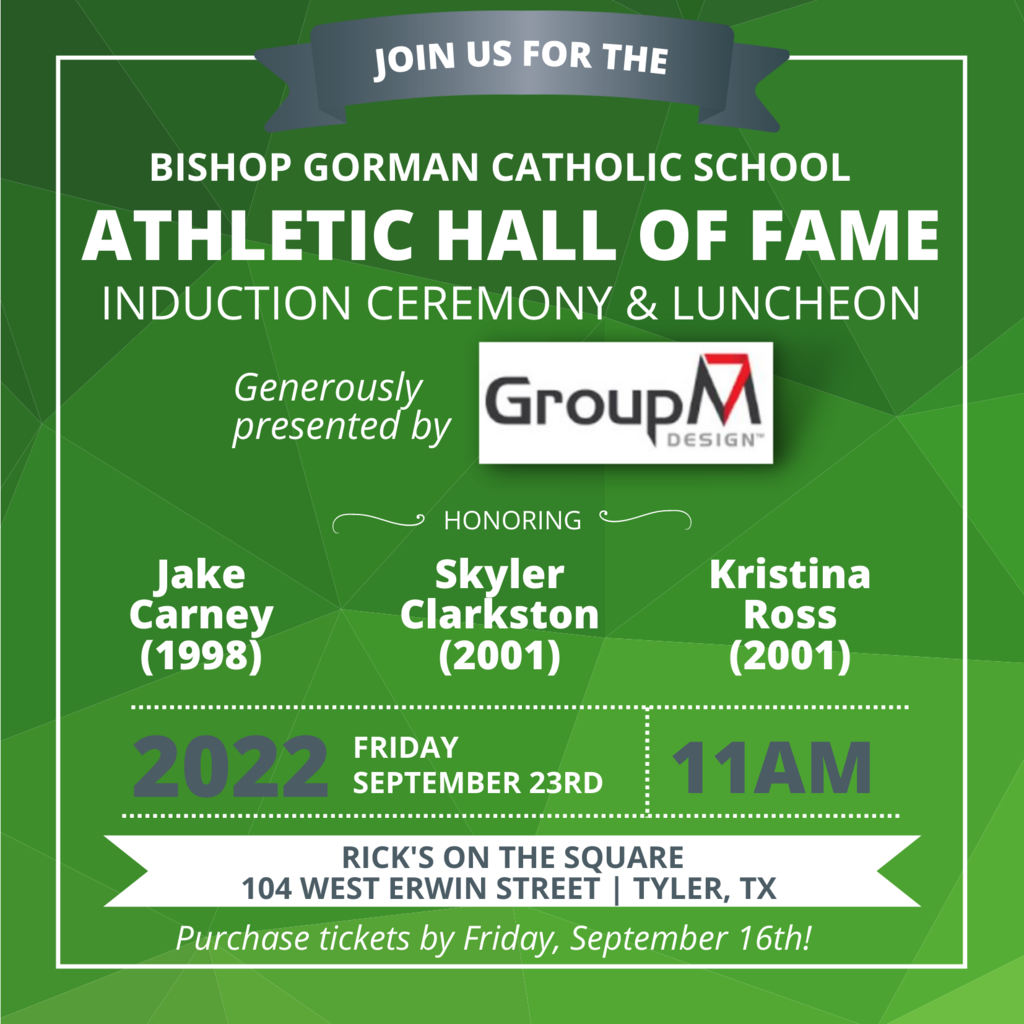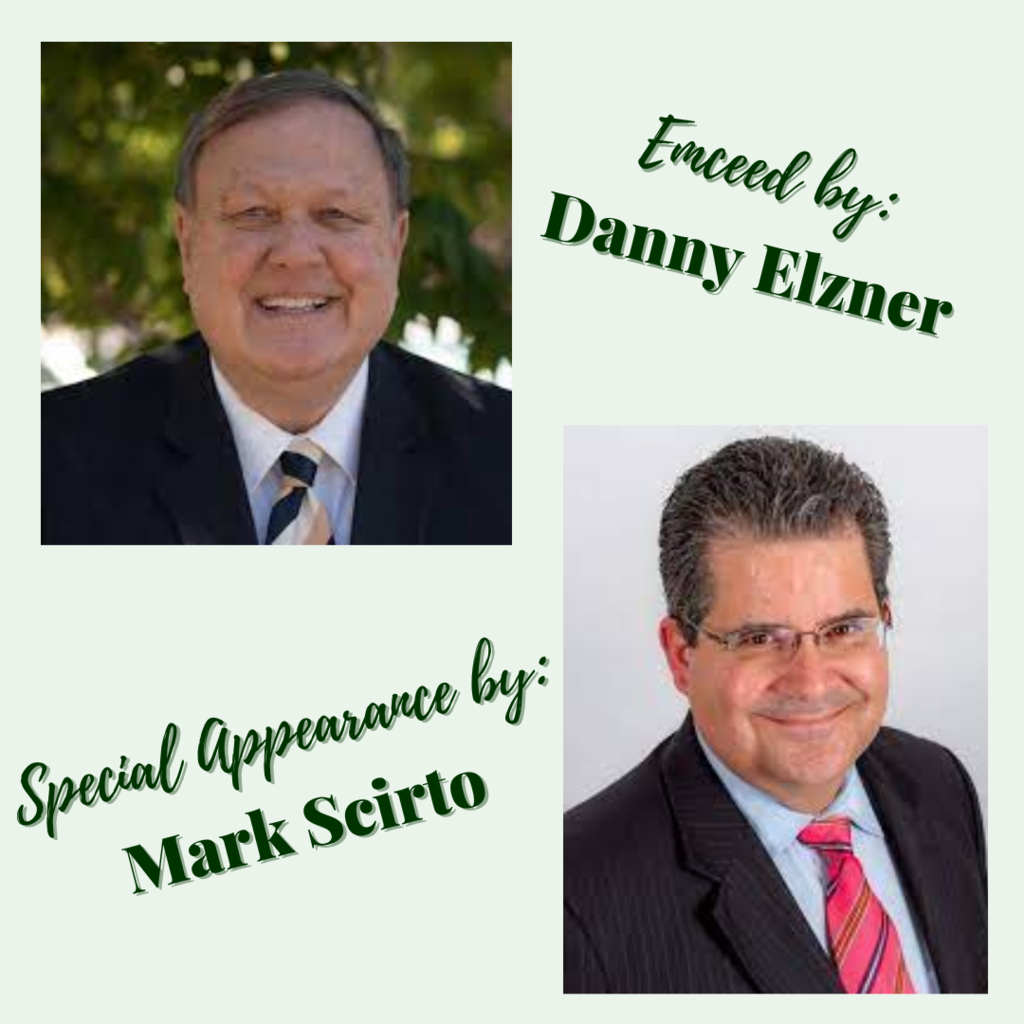 We've Got Spirit, Yes We Do! We've Got Spirit, How 'Bout You? Bishop Gorman Homecoming activities kick off TODAY as the high school classes begin decorating their hallways as part of the week-long grade level competition organized by the BG Student Council. Who will win the coveted Spirit Stick and bragging rights? Homecoming Week is a FUN-FILLED week! Make plans to join us in celebrating our amazing school! #BGCru #homecoming2022 #HOCO2022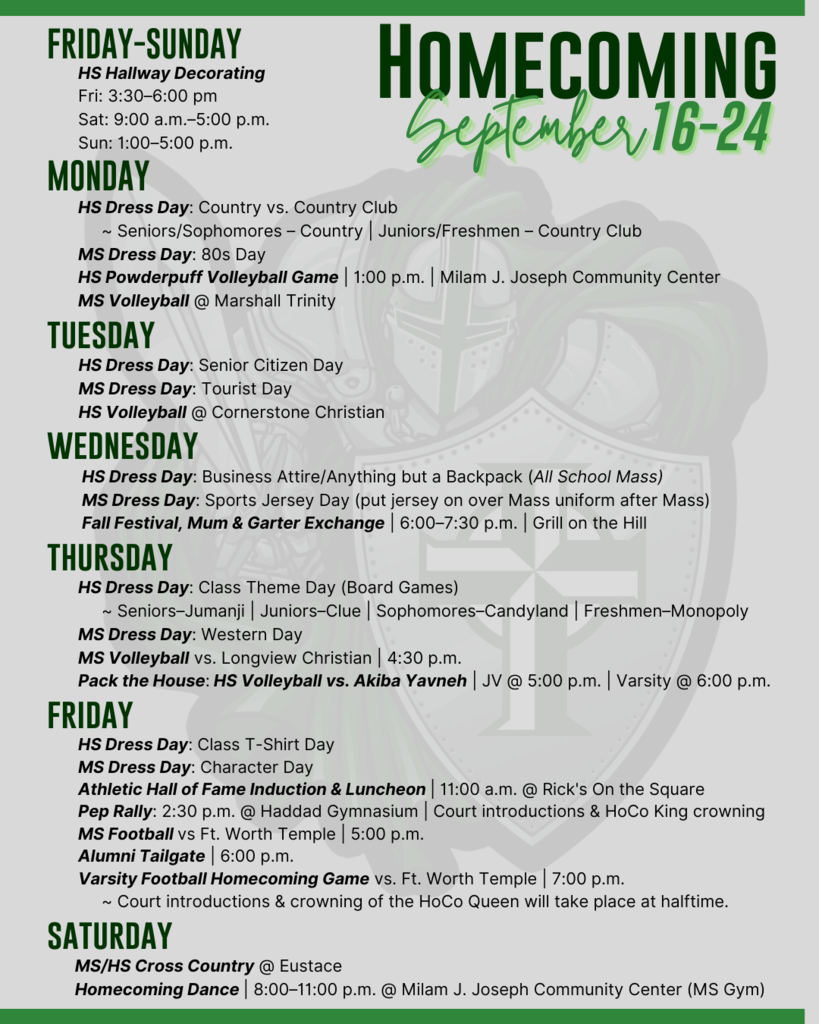 The Crusader Nation is grateful to @pattersonchryslerdodgejeepramtyler for their generous support of Bishop Gorman!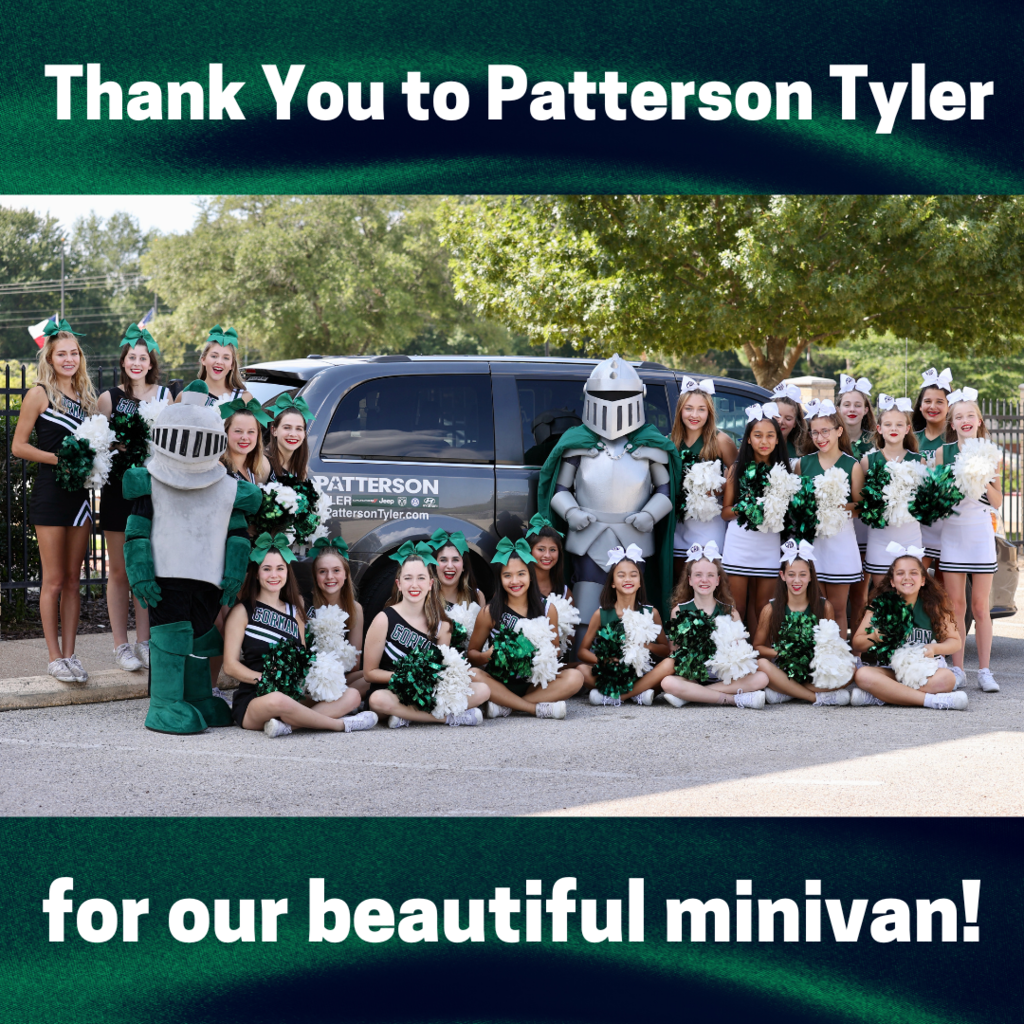 CALLING ALL BG ALUMNI! Join us for the Alumni Tailgate Party at Homecoming on Friday, September 23rd! 11 AM | Athletic Hall of Fame Induction/Luncheon @ Rick's on the Square 5 PM | Middle School Football Game vs. Temple Christian Eagles 6 PM | Alumni Tailgate @ McCallum Stadium 7 PM | Bishop Gorman Crusaders vs. Temple Christian Eagles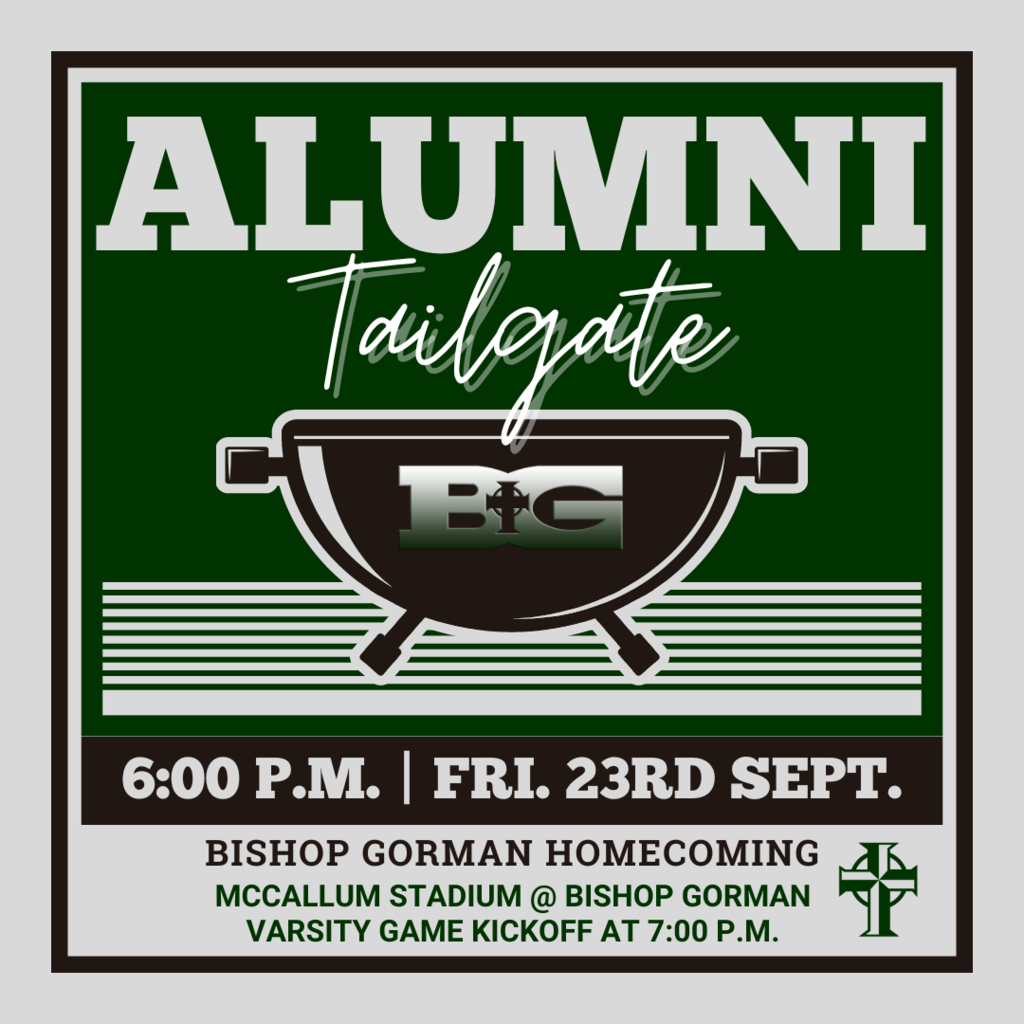 Tonight's Middle School volleyball games are CANCELED because Athens Christian has a conflict. They will be rescheduled for a later date.

Happy Monday, Crusaders! Have a great week! #BGCru #MotivationMonday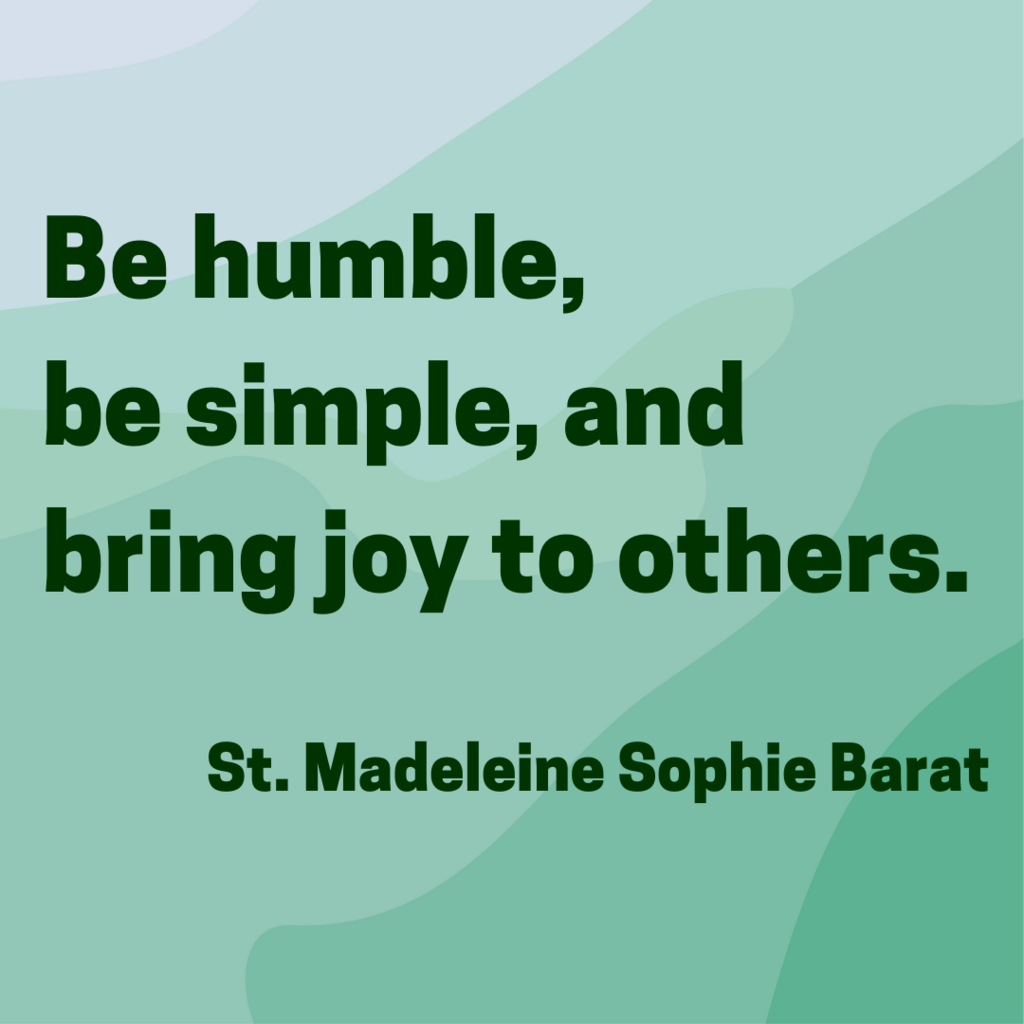 CONGRATULATIONS to our 2022 Bishop Gorman Homecoming Court! We look forward to crowning the Homecoming King at the HoCo Pep Rally and the Homecoming Queen during halftime of the HoCo Game on Friday, September 23rd! #BGCru #homecoming2022 💚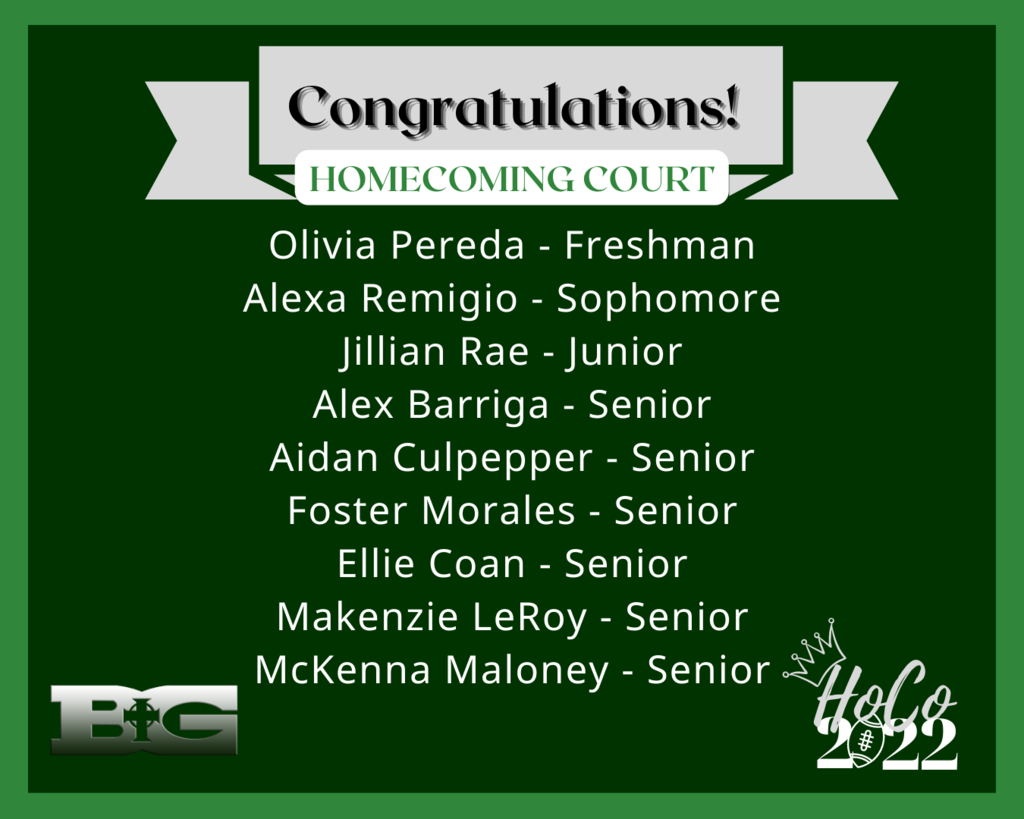 Come out and cheer on the CRU as they go head to head with crosstown rival All Saints TONIGHT @All Saints. Middle School plays at 4:30 p.m., and Varsity kicks off at 7:30 p.m. Who will be the Kings of the Loop? LET'S GO #BGCru! #gameday 🏈💚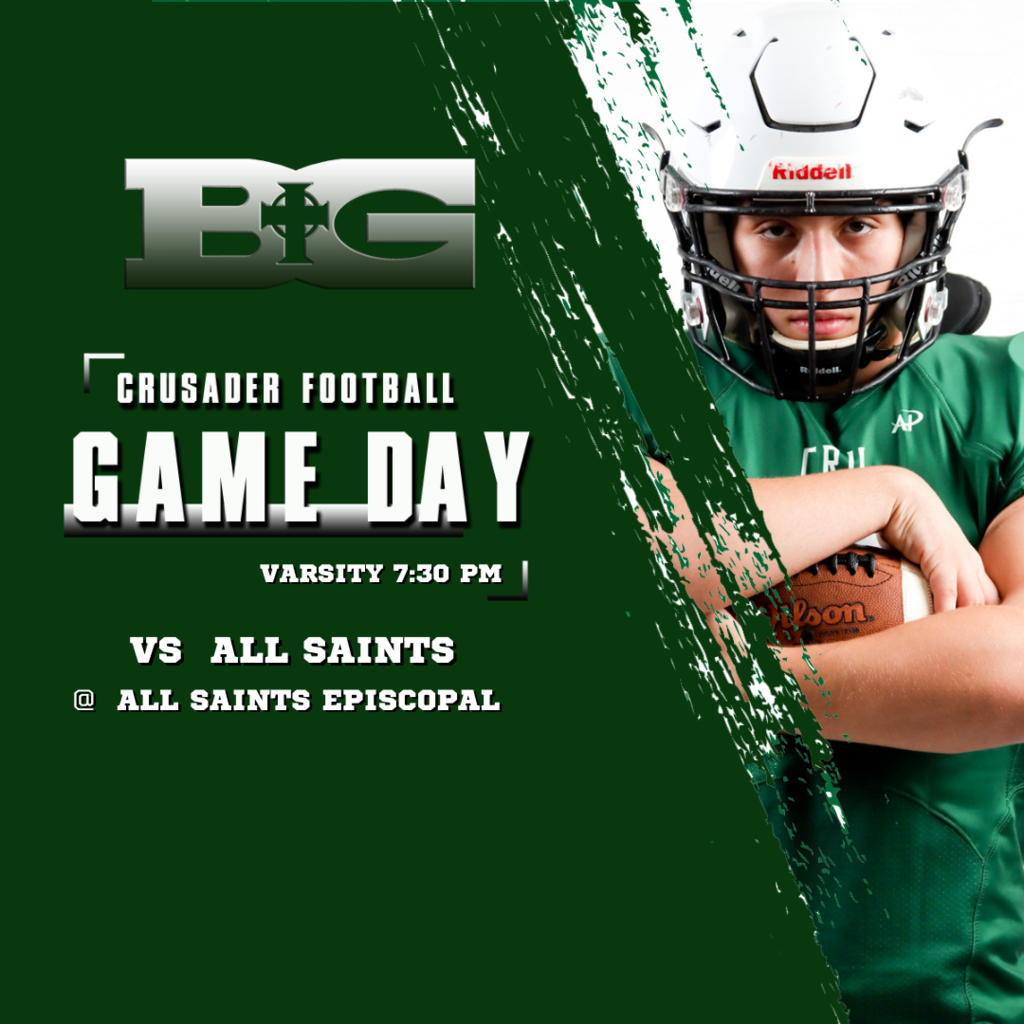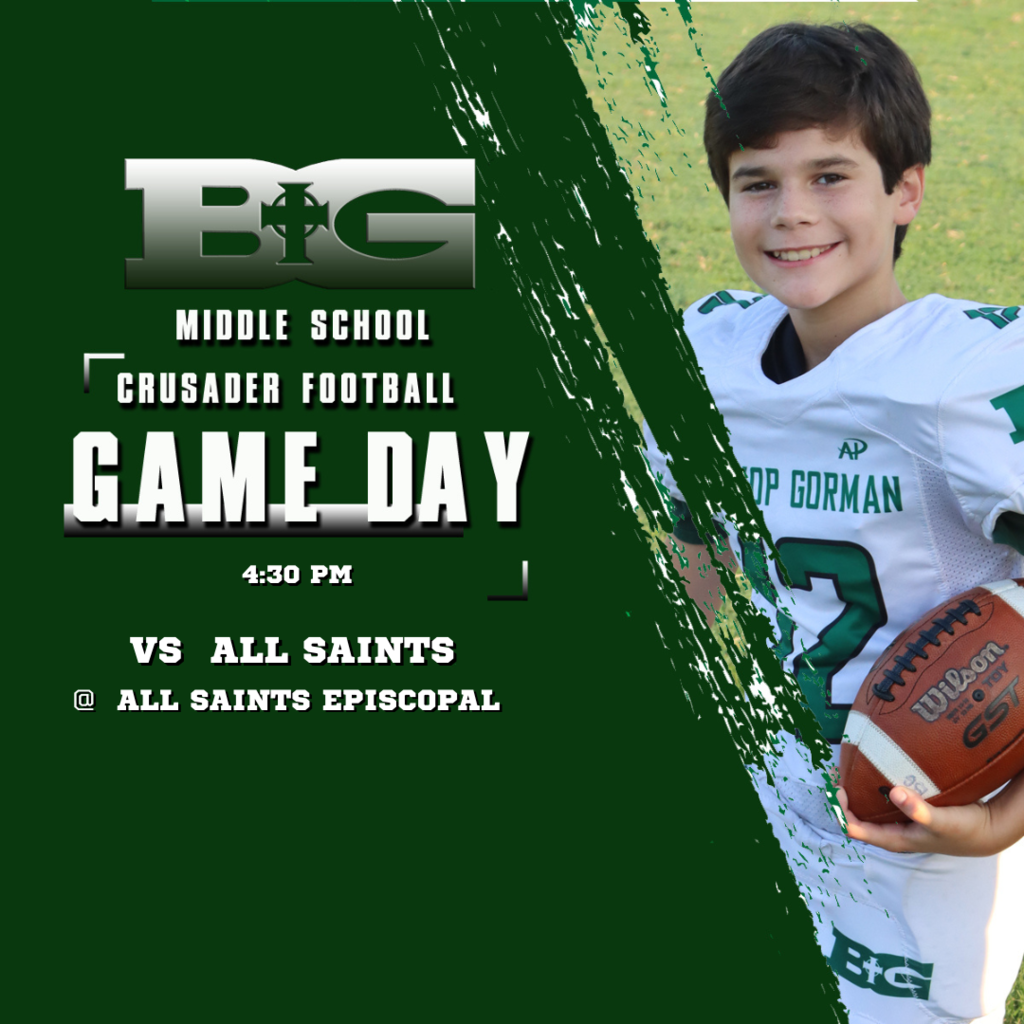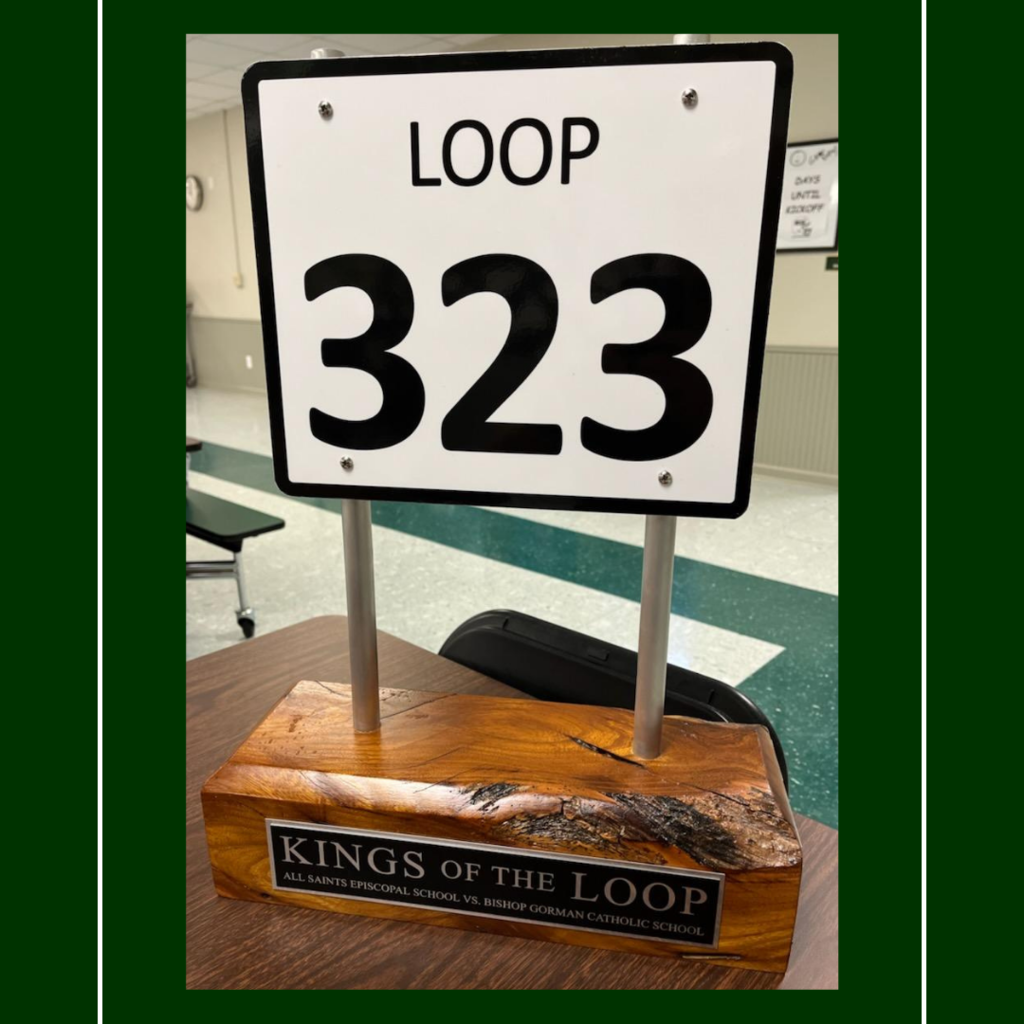 Congratulations to our students who earned academic honors from College Board's National Recognition Program: Yeabtsega Aytenfisu ('24)- National African American Recognition; & Elaine Herrera ('24), Nathan LeBlanc ('23), & Isabella Manke ('24)-National Hispanic Recognition!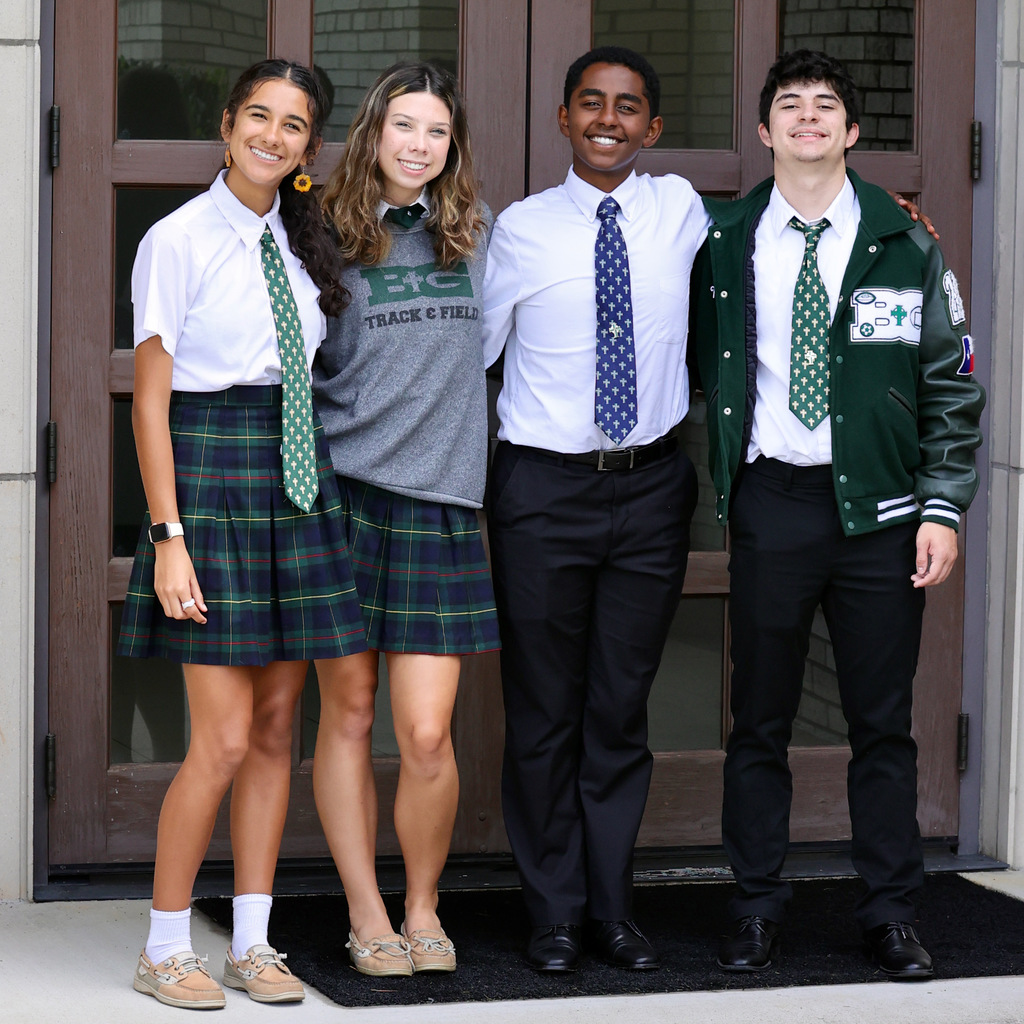 Say Cheese, Crusaders! It's Picture Day tomorrow for middle school students and Thursday for high school students.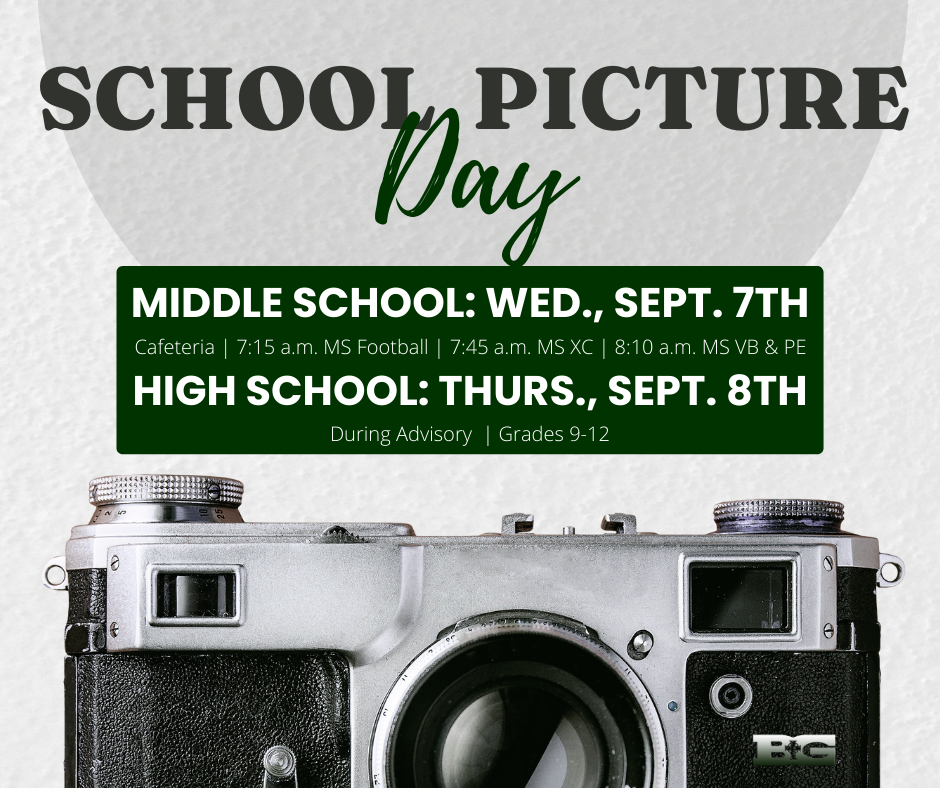 Enjoy the long weekend, Crusaders!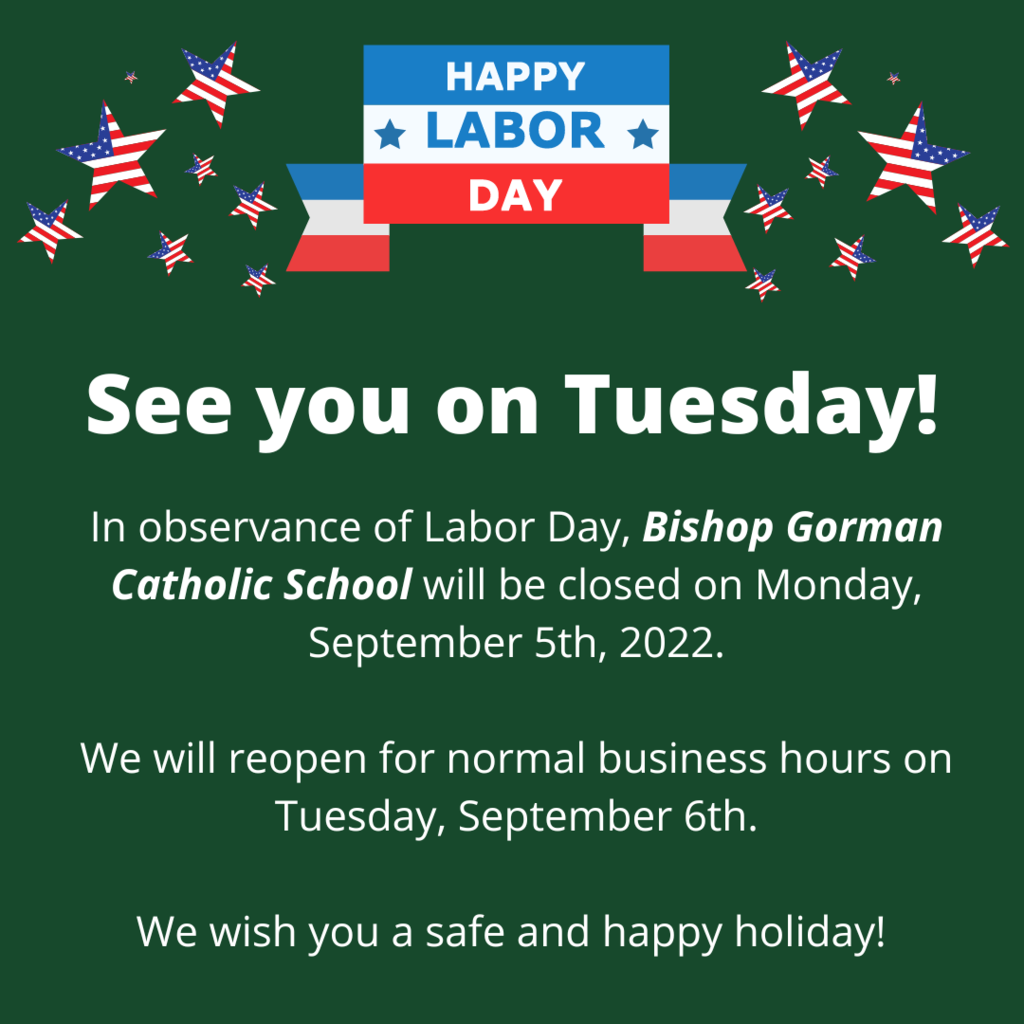 Are you ready for some football?! Looking forward to seeing our Future Crusaders TONIGHT, rain or shine! #BGCru 🏈💚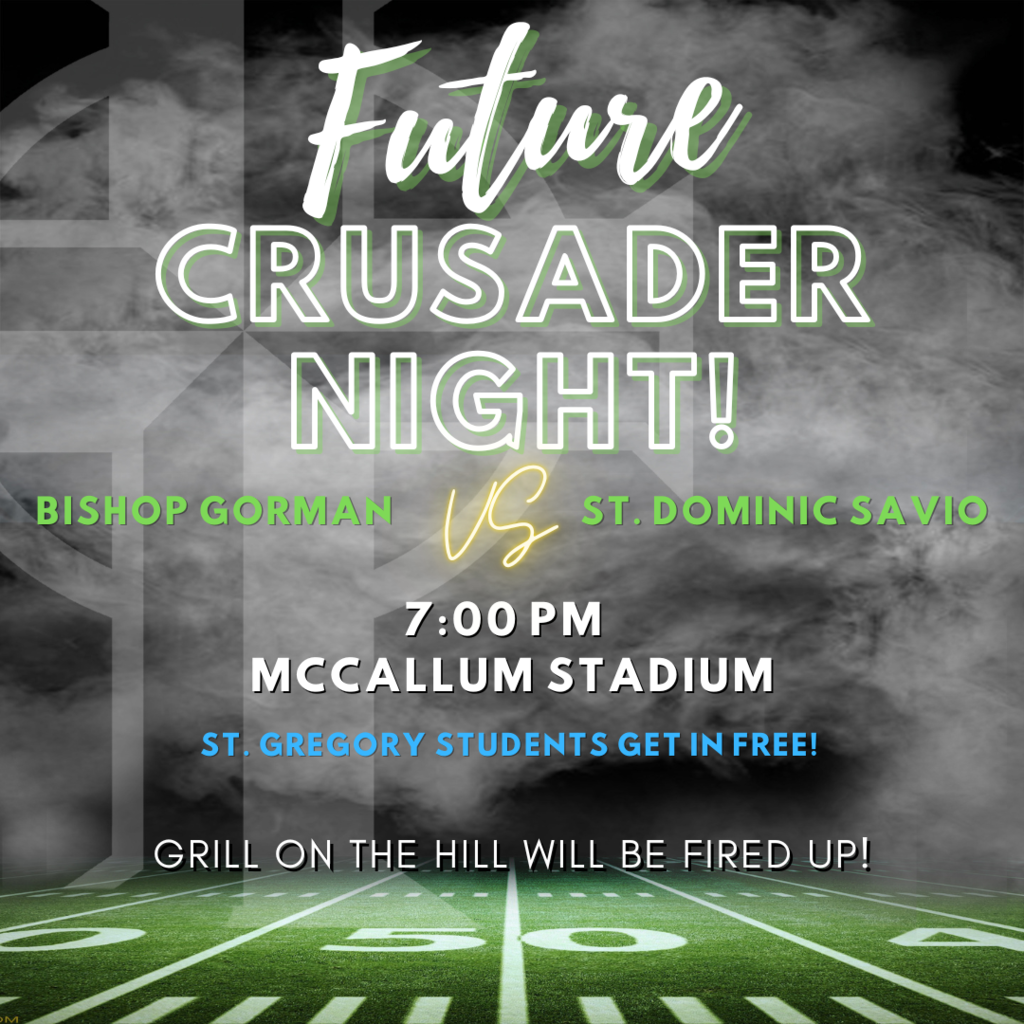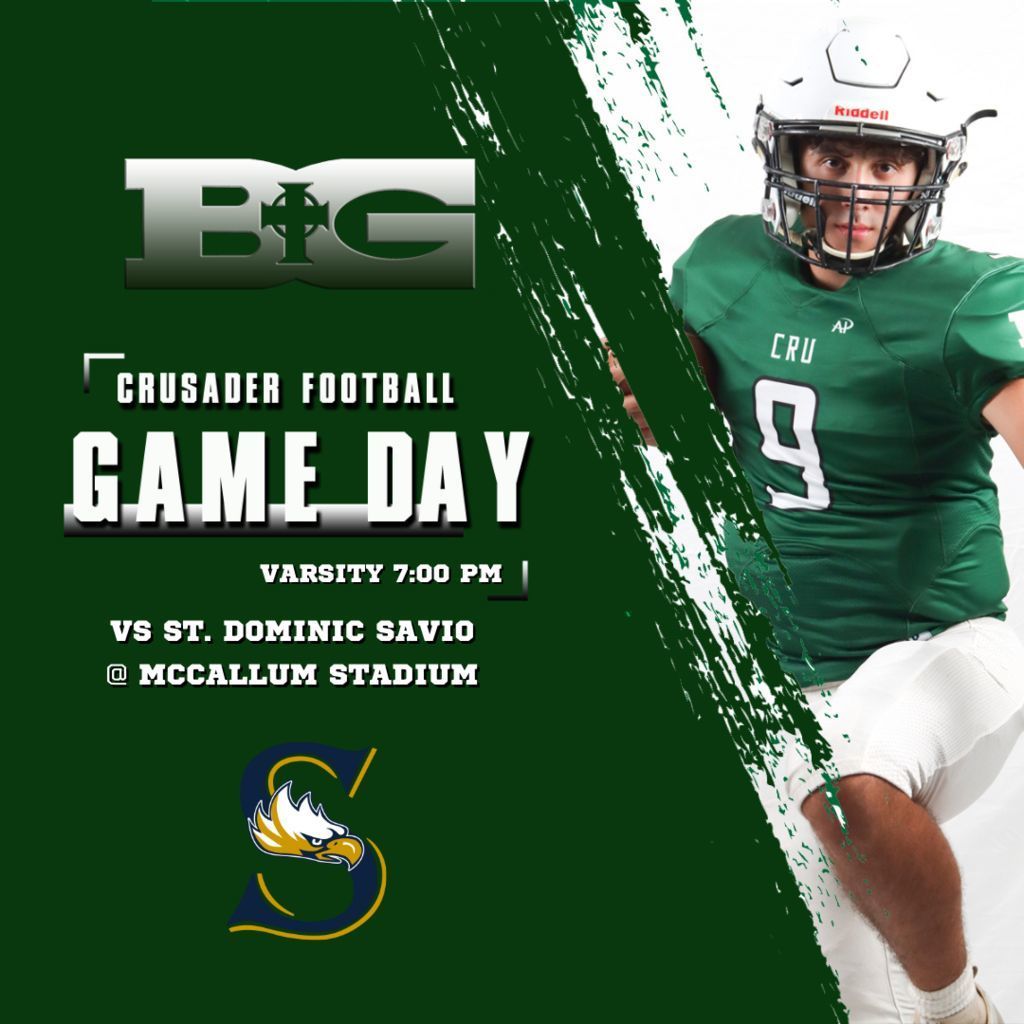 Join us TOMORROW for Coffee with the Principal, an ongoing opportunity on the first Friday of each month to hear about the exciting things going on at our school! #BGCru ☕️💚