Advertise your business or celebrate your favorite Crusader student-athlete by purchasing an ad for the Spring Sports Program! The deadline has been extended to Friday, February 24th. Go to
https://www.bishopgorman.net/o/athletics/page/tickets
to purchase your ad TODAY!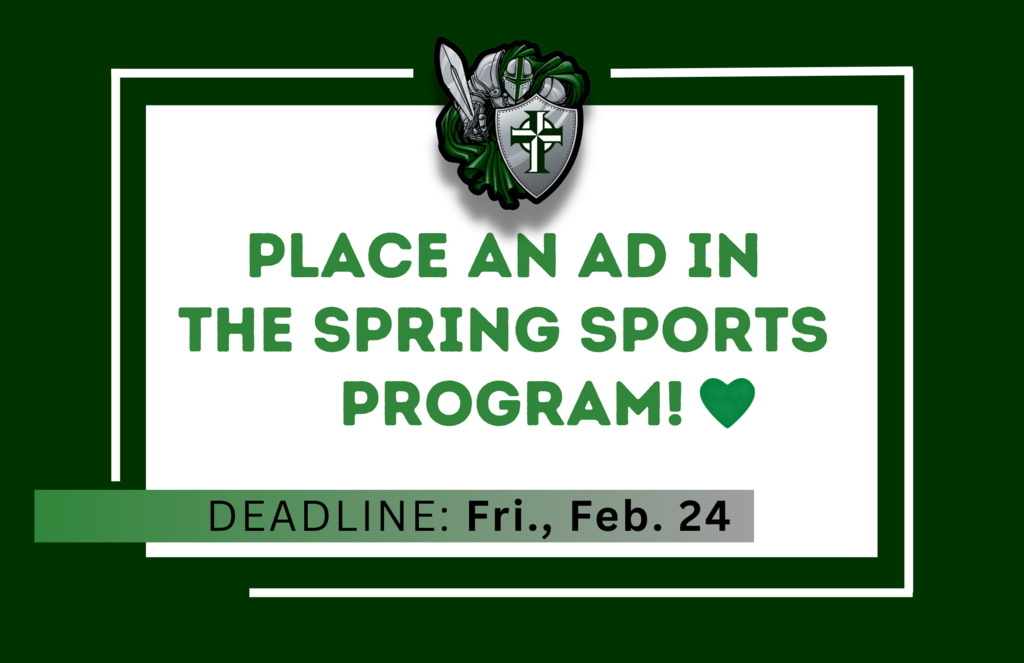 Meet Day!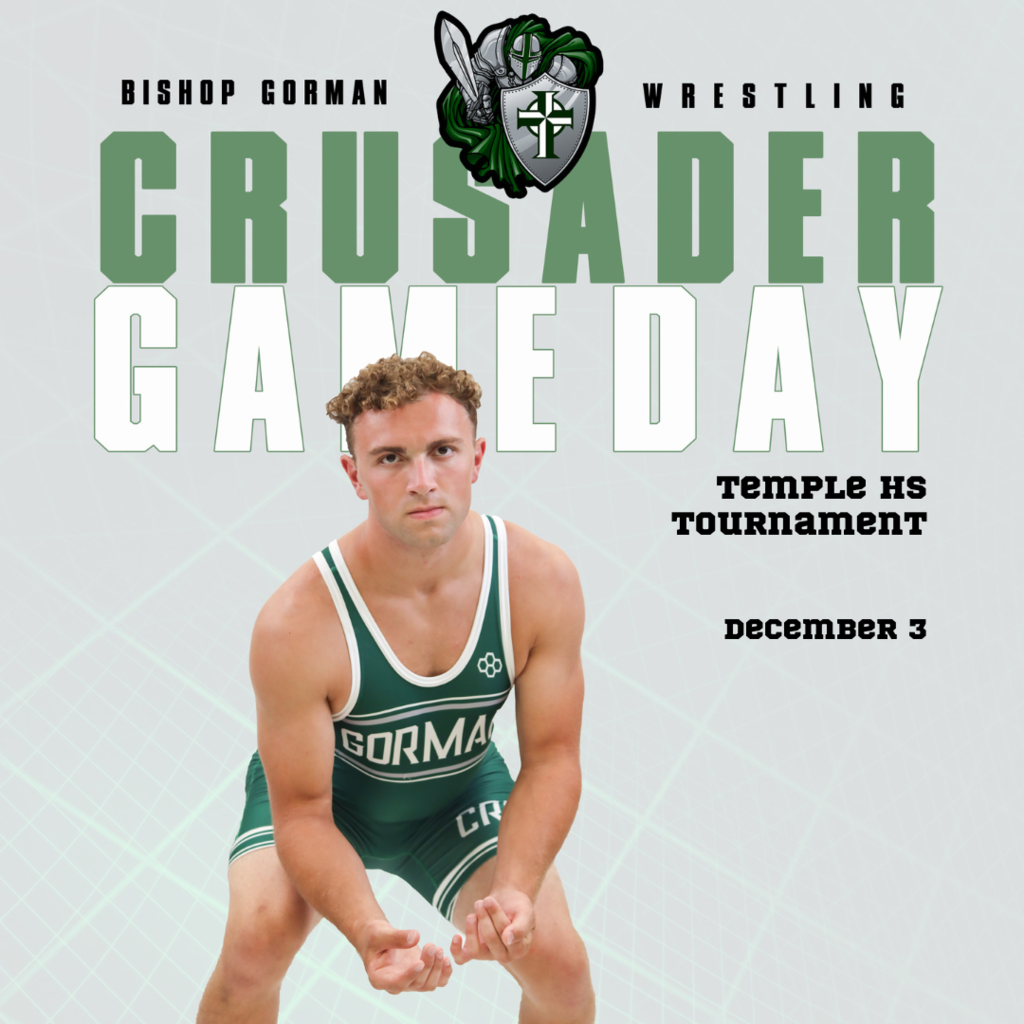 Game Day!

Big night for Bishop Gorman Athletics! Middle School soccer defeated LakeHill, Middle School boys' and girls' basketball took commanding leads to win over Marshall Trinity and Varsity boys basketball brought home a win against Cypress Christian. Go CRU!

Game Day!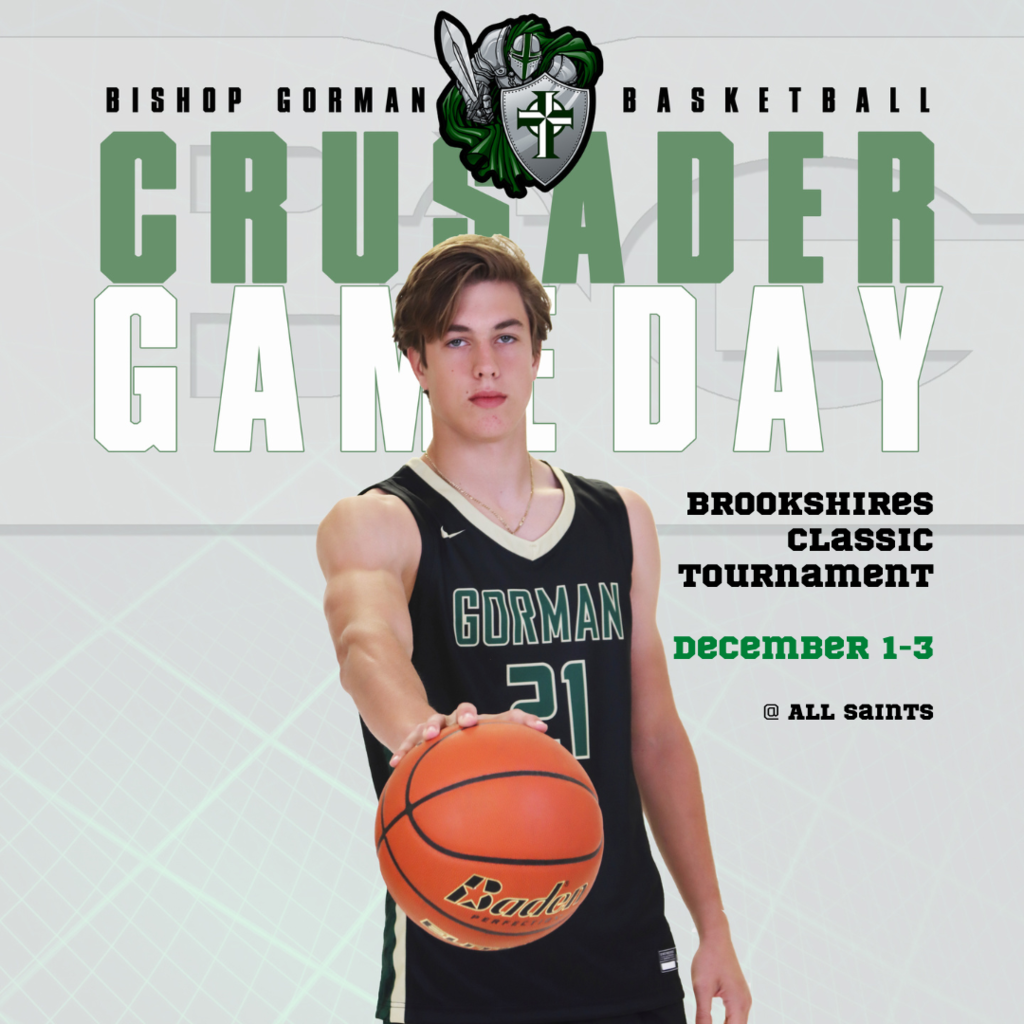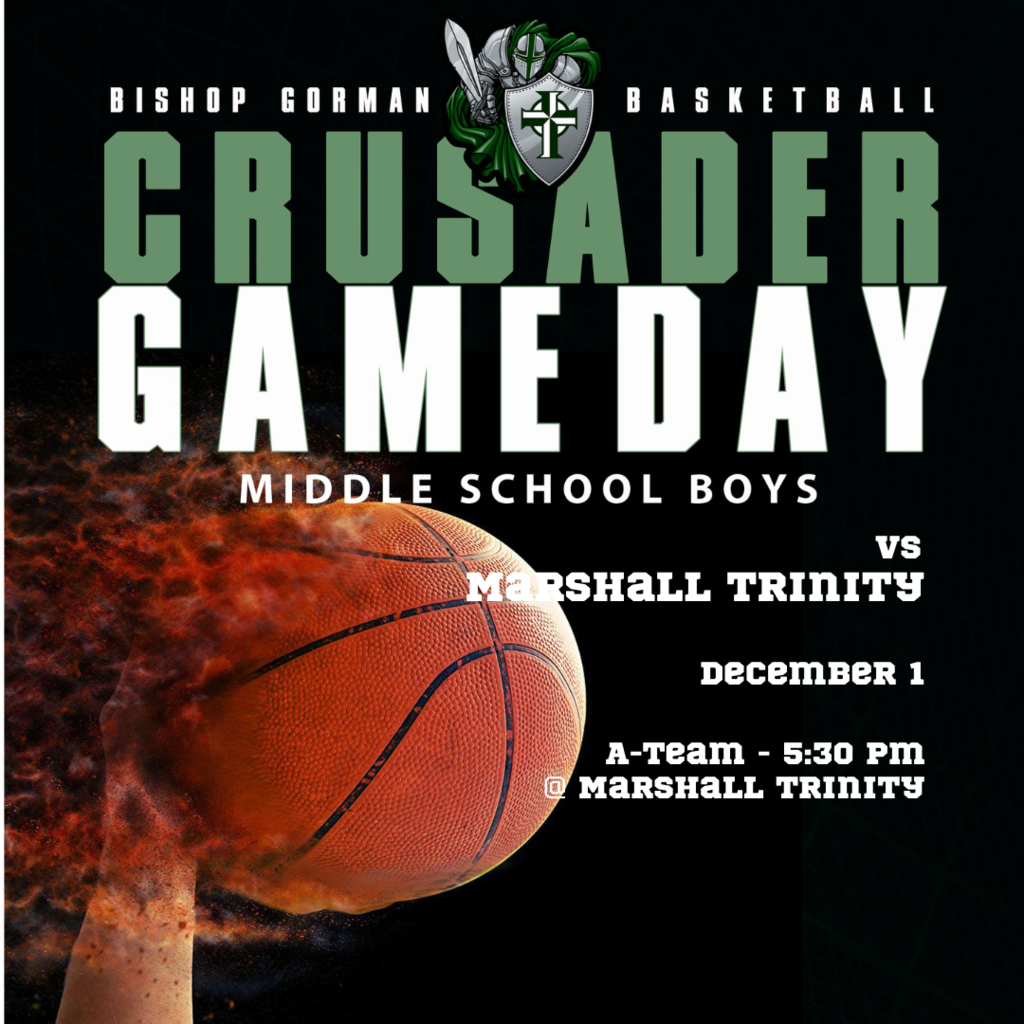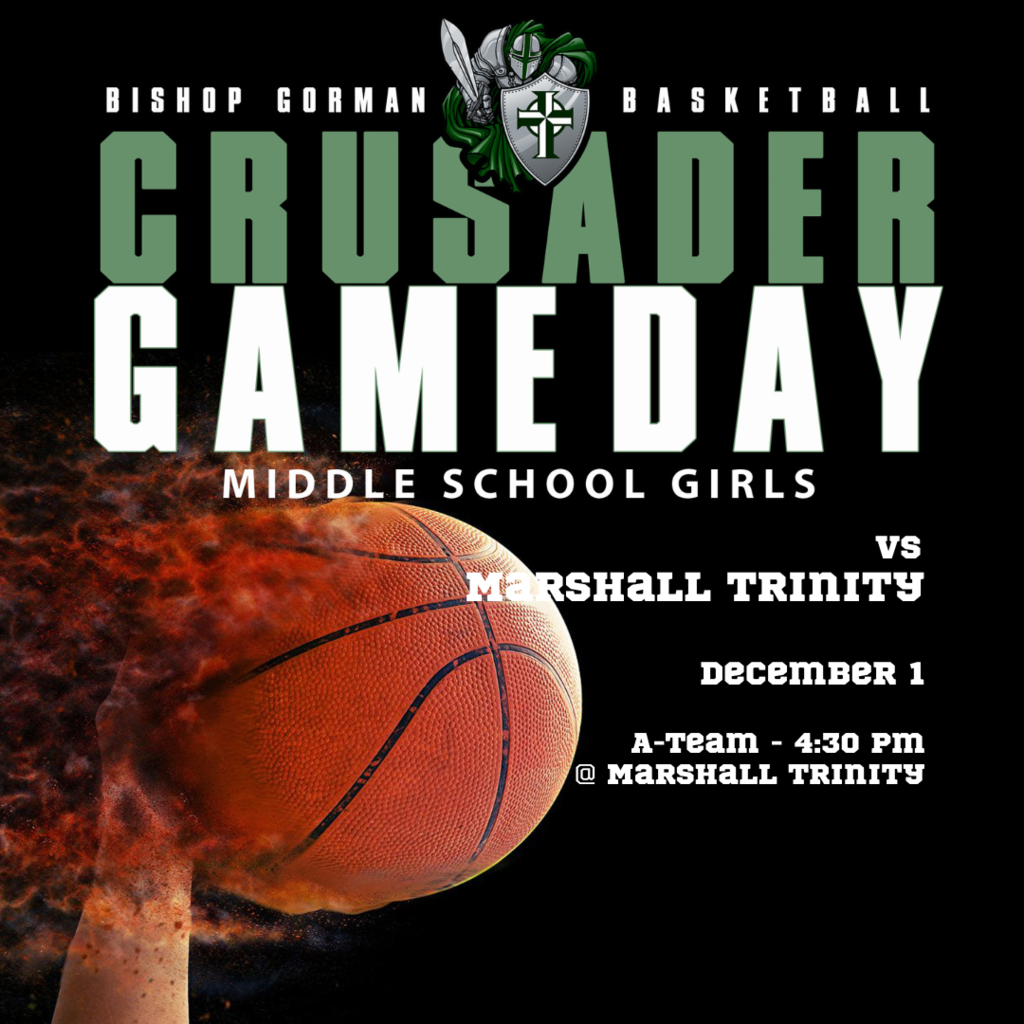 Game Day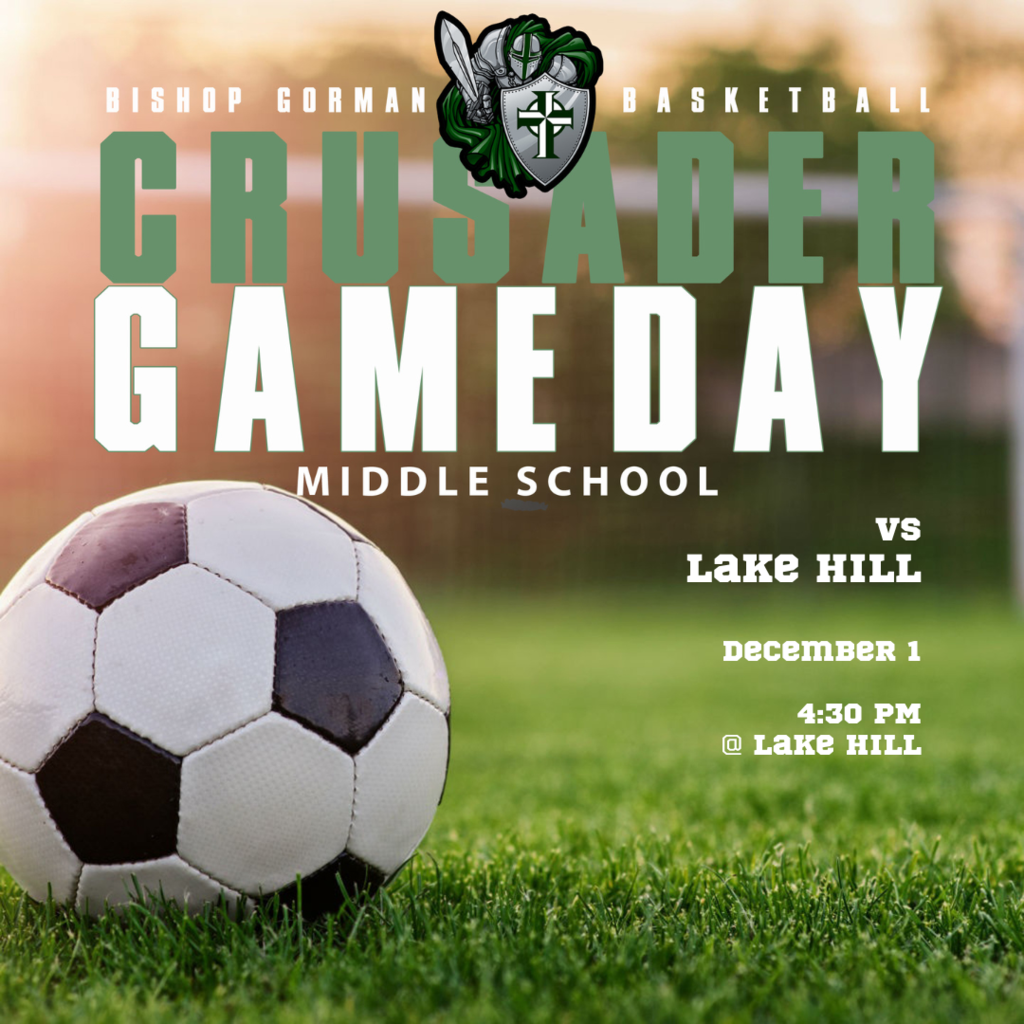 Game Day!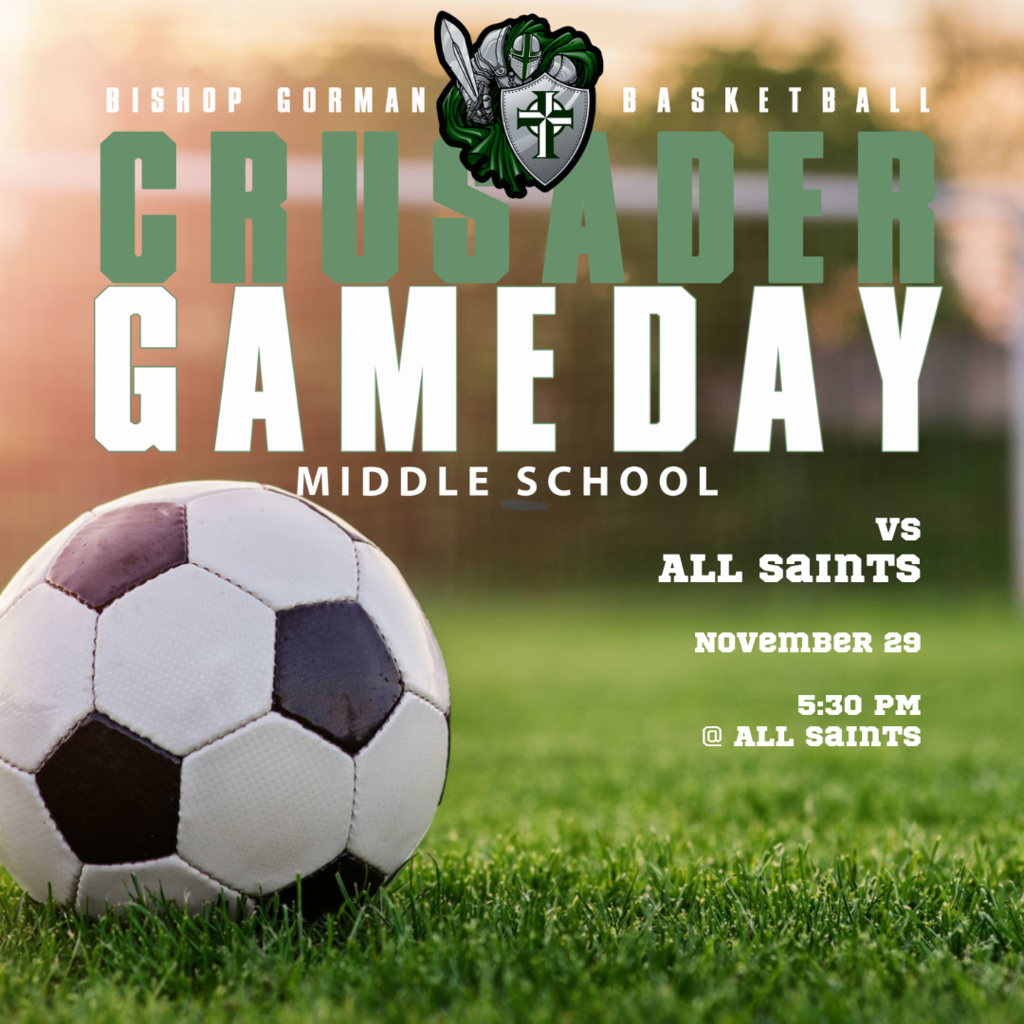 Game Day!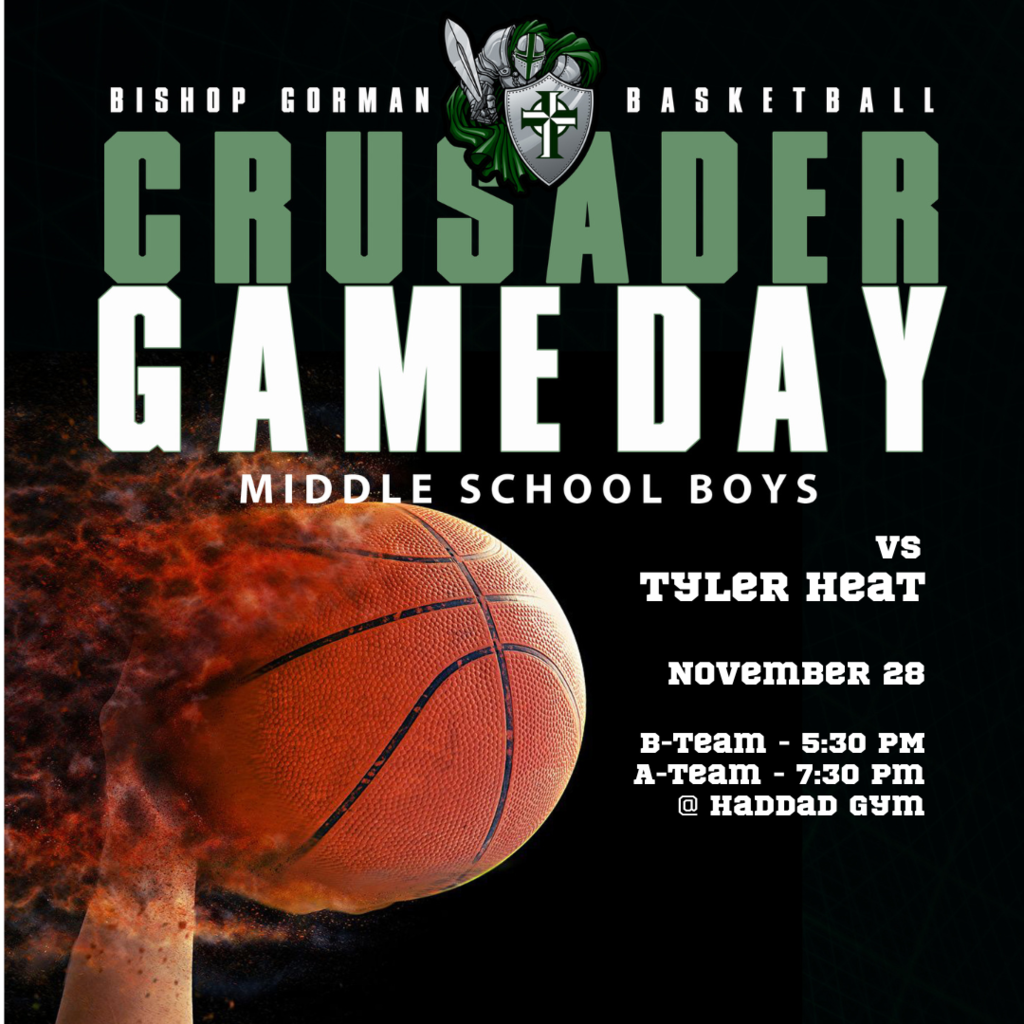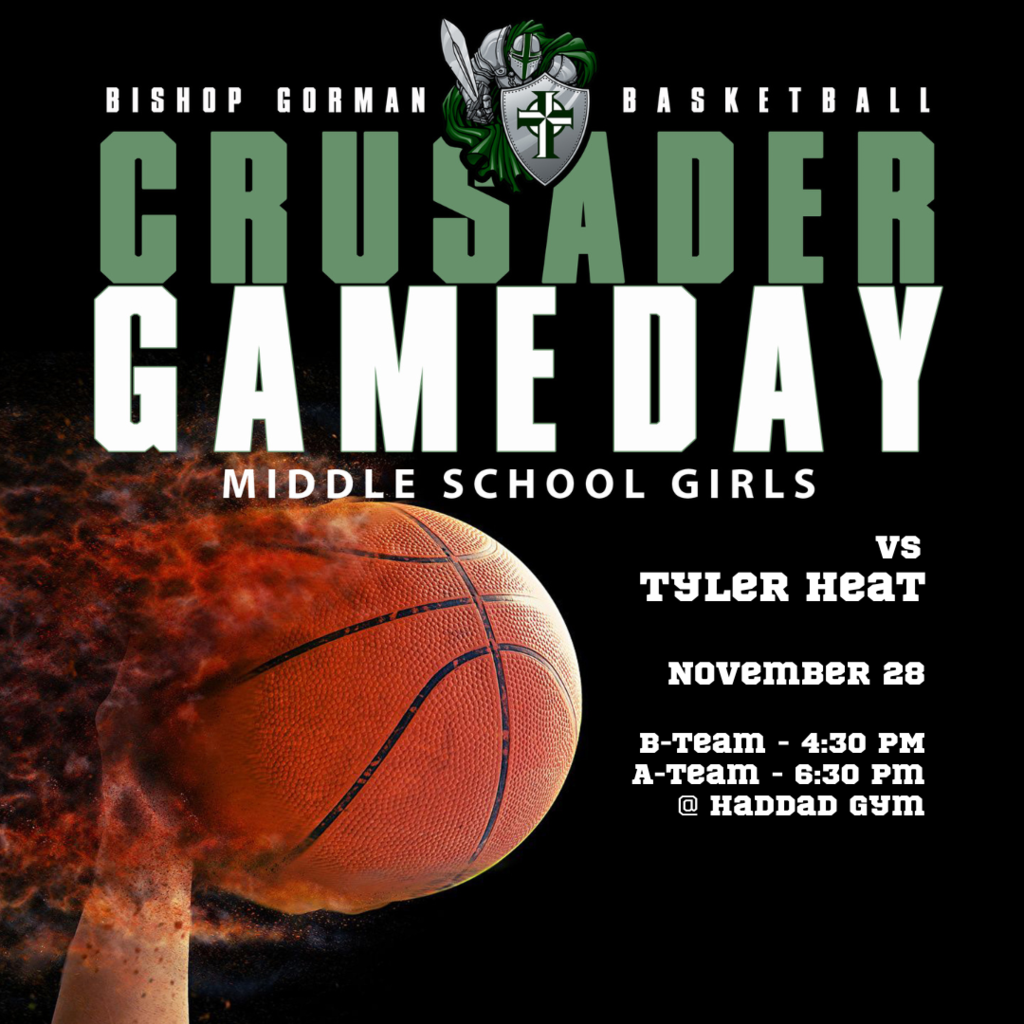 We had a great start to the season at the Milton tournament. 20 teams were represented from TAPPS D4 to UIL 5A. Senior Josh Hayes went undefeated to win his weight class, and Junior Sam Kerzee placed 2nd. We look to continue the same results in two weeks at Temple High School!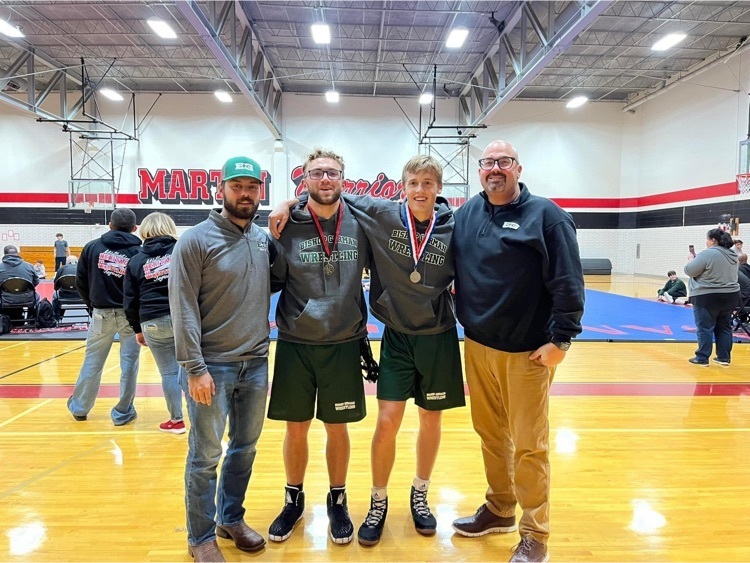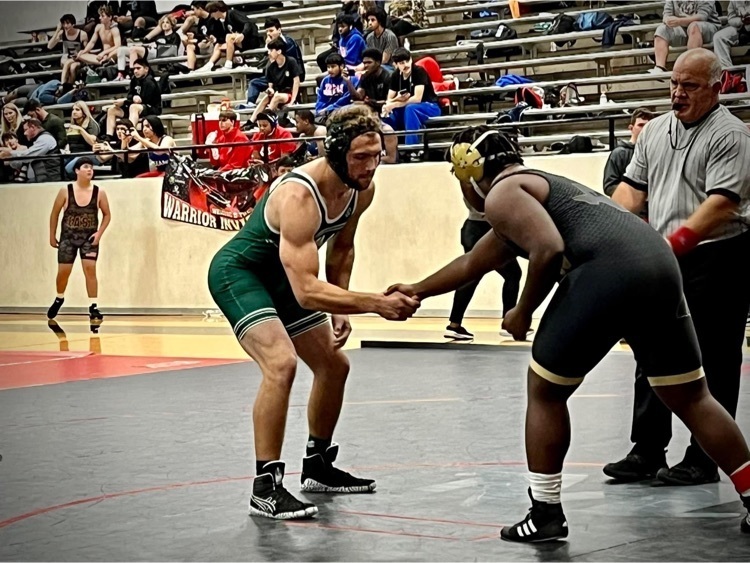 Game day!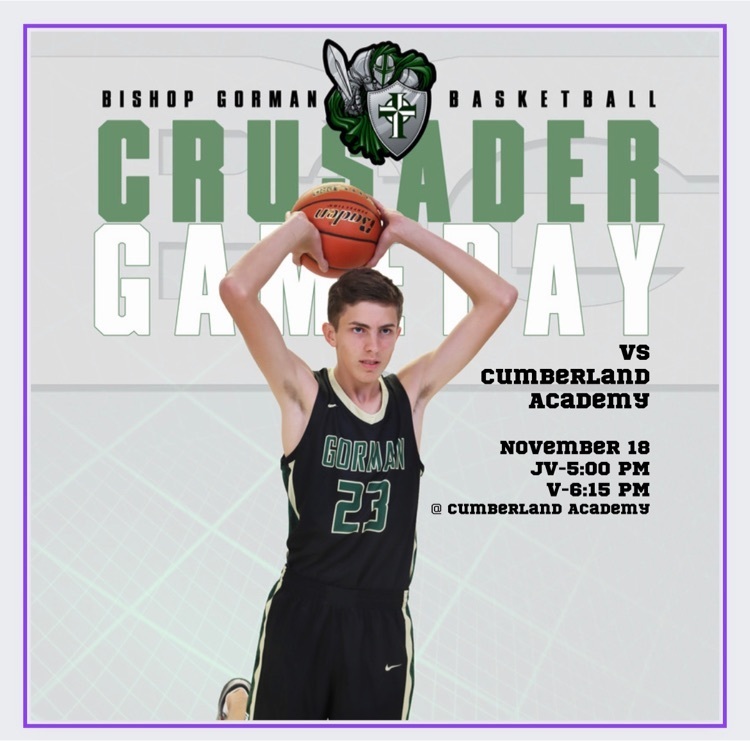 Game Day!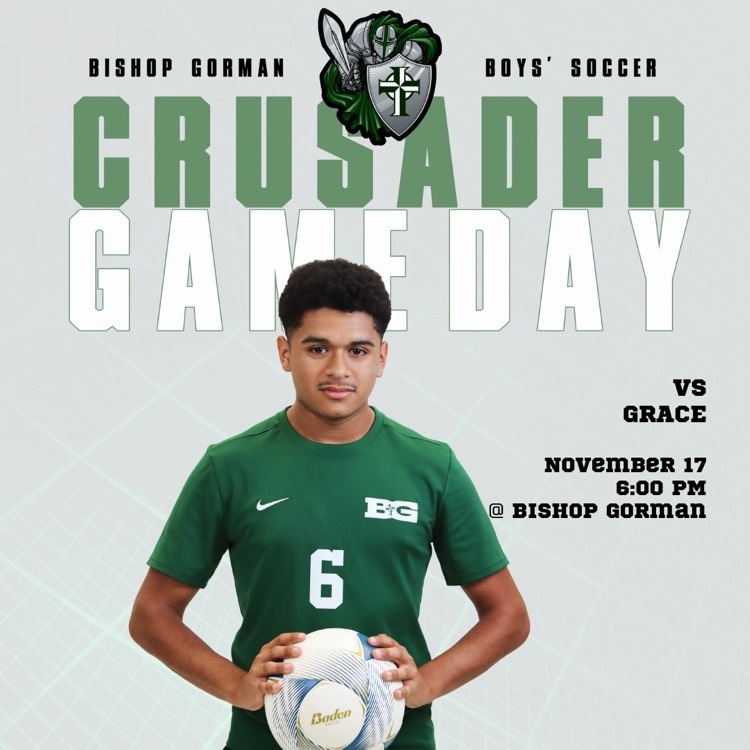 Game Day!

Join us TOMORROW night at 6:45PM in Haddad Gymnasium as we honor our cross country seniors prior to tipoff at the Varsity Boys Basketball game vs. Kings Academy. #BGCru💚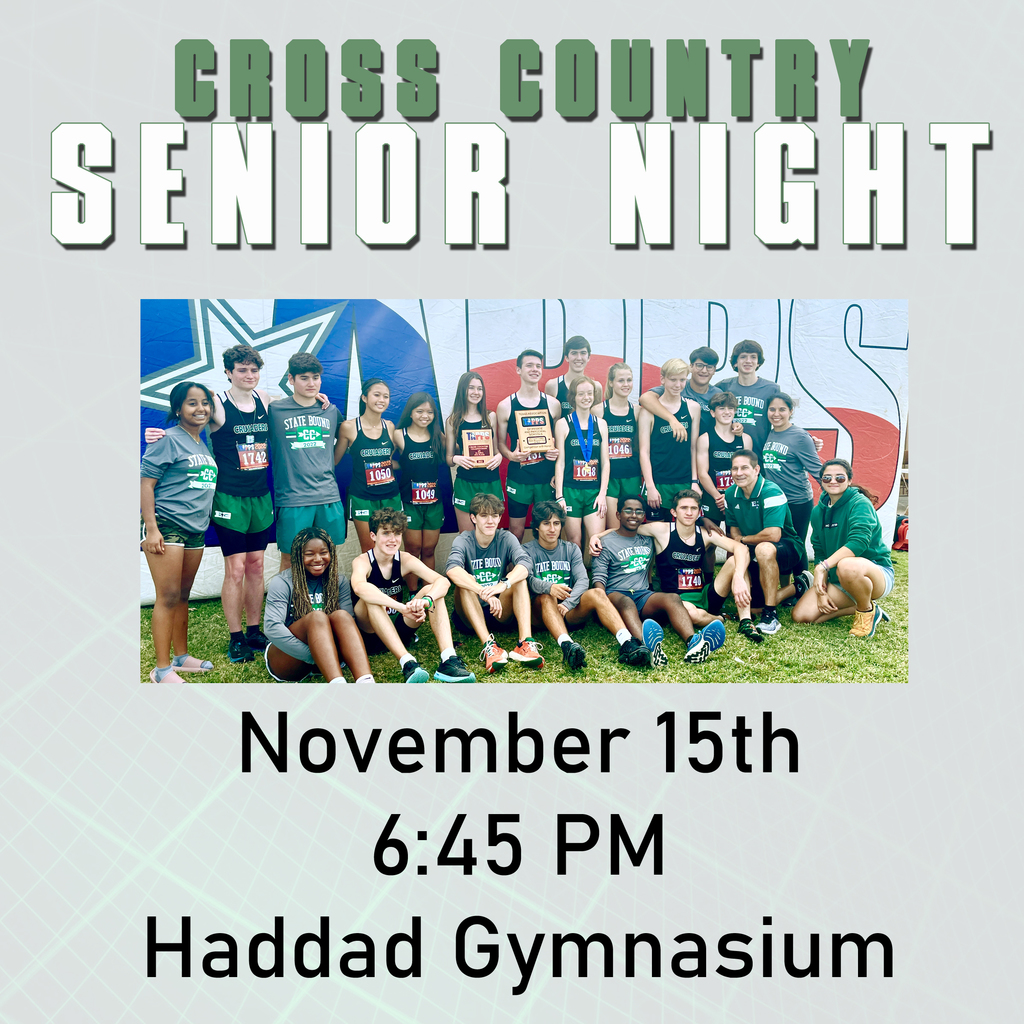 Game Day!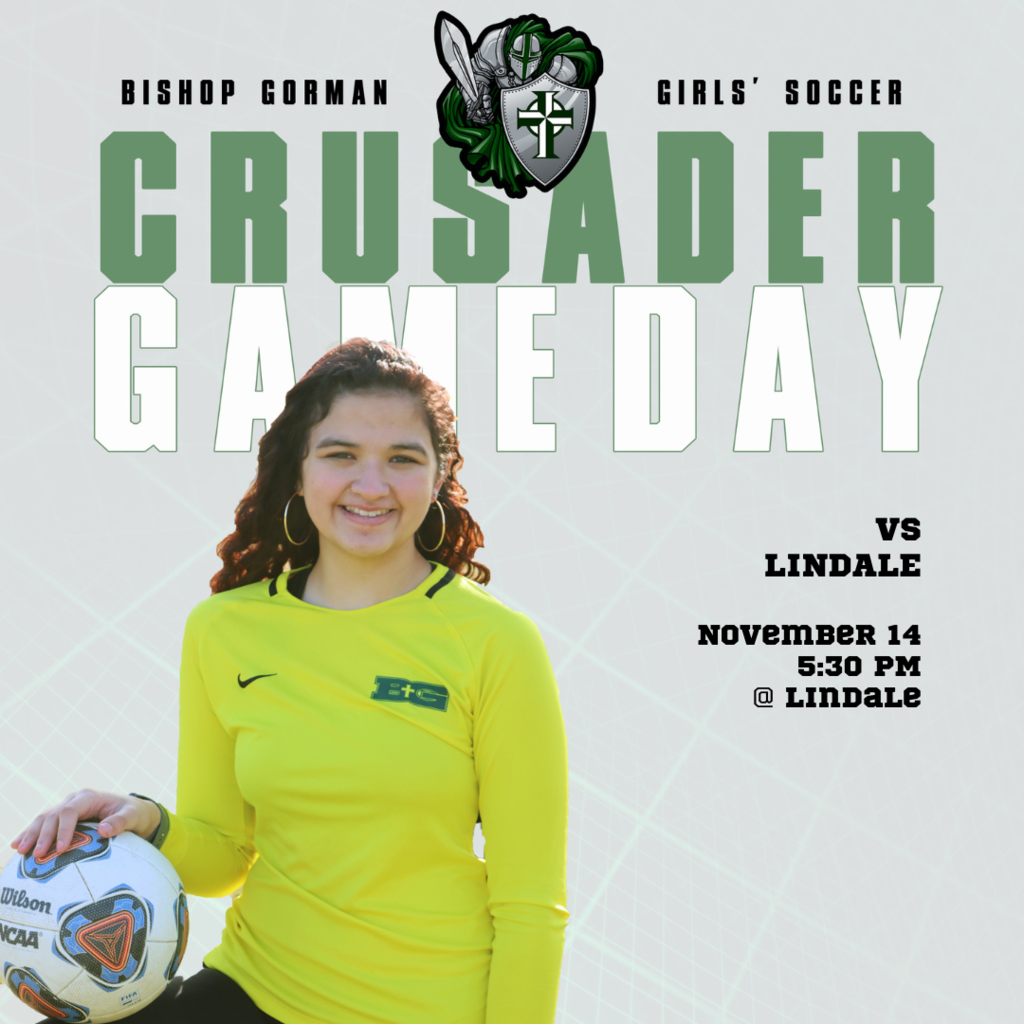 Game Day!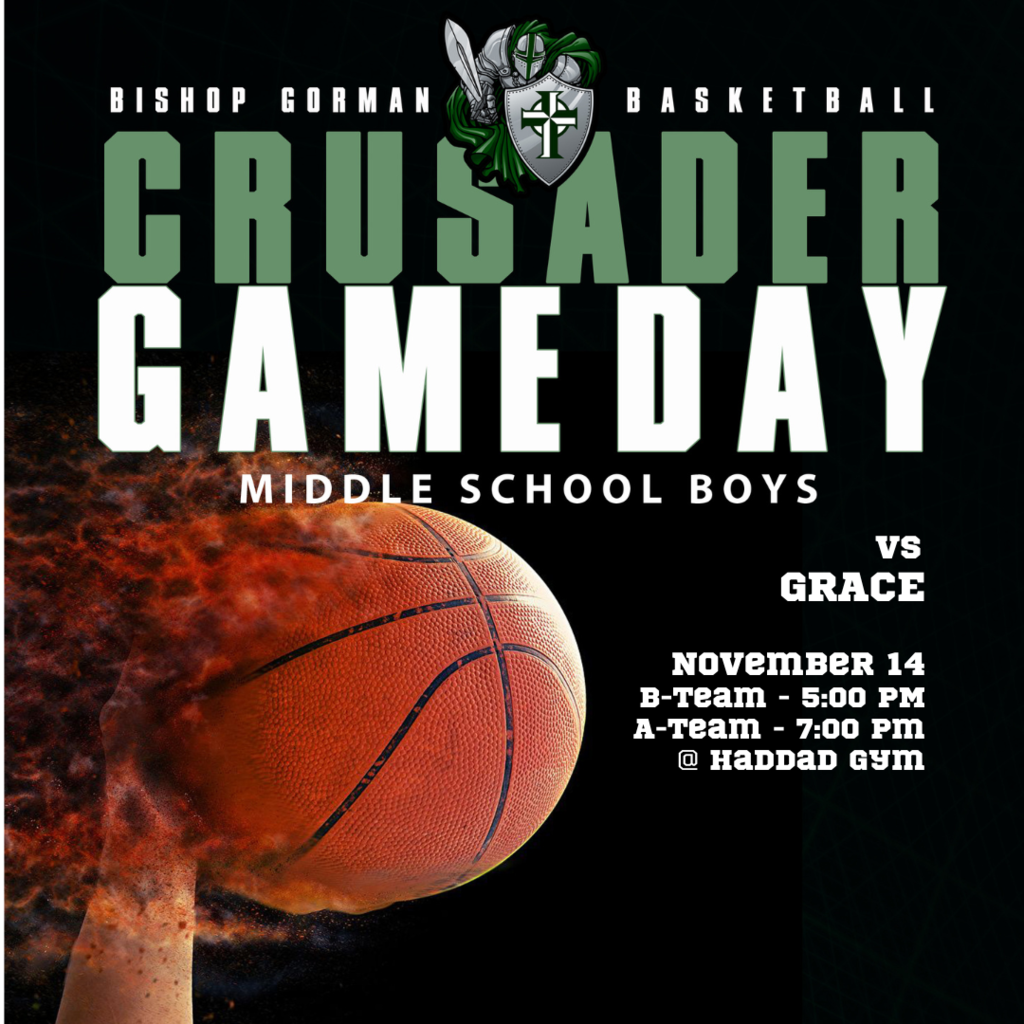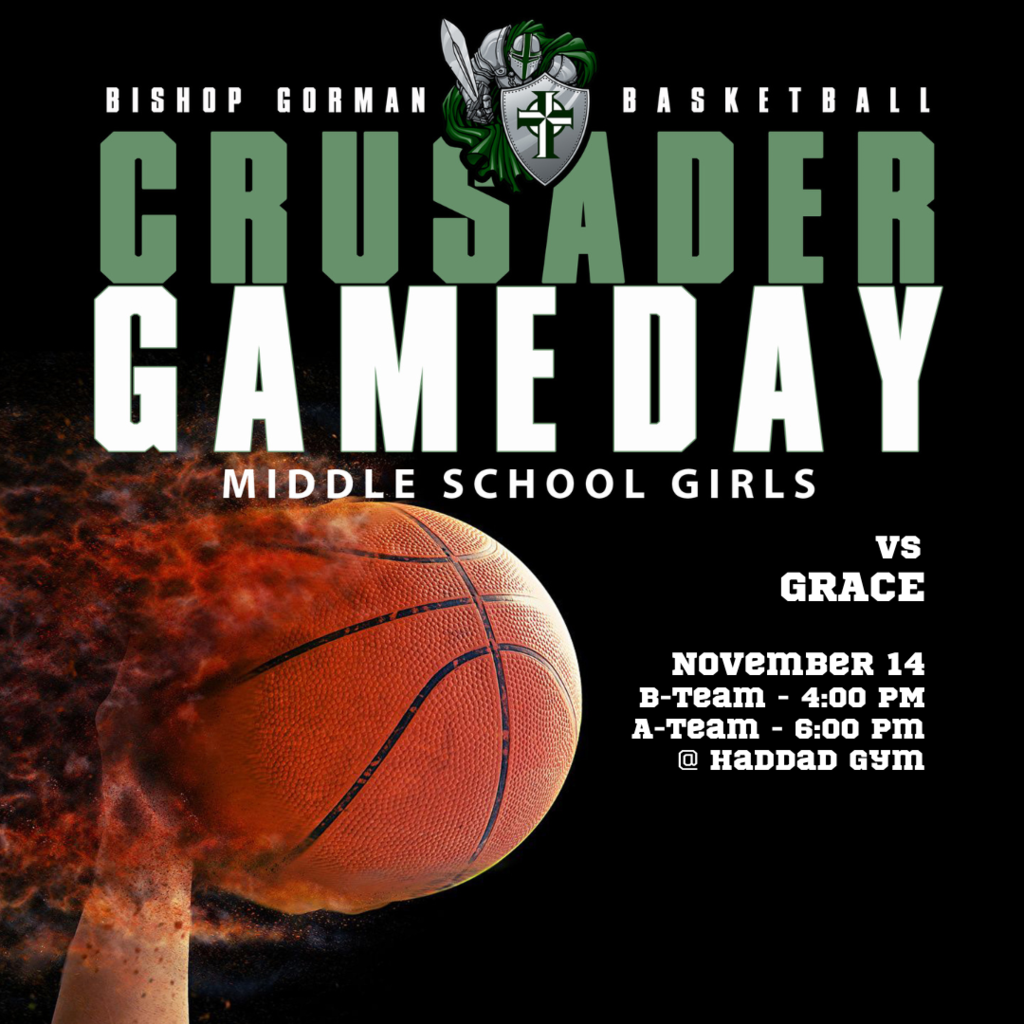 A big Crusader THANK YOU to Rear Admiral Katherine McCabe, a BG parent, who spoke to our students at a special Veterans Day Assembly today. Rear Adm. McCabe is the daughter of a career Naval officer and a 1988 graduate of Villanova University who served two tours on active duty and then transitioned into the Reserves. Rear Adm. McCabe held leadership billets in reserve units across the country while supporting her active duty Army officer husband and raising their family. Thank you for your inspirational words and for your service! Thank you also to our BG representatives from Boy Scout Troop 333 who served as the color guard. God Bless Our Veterans!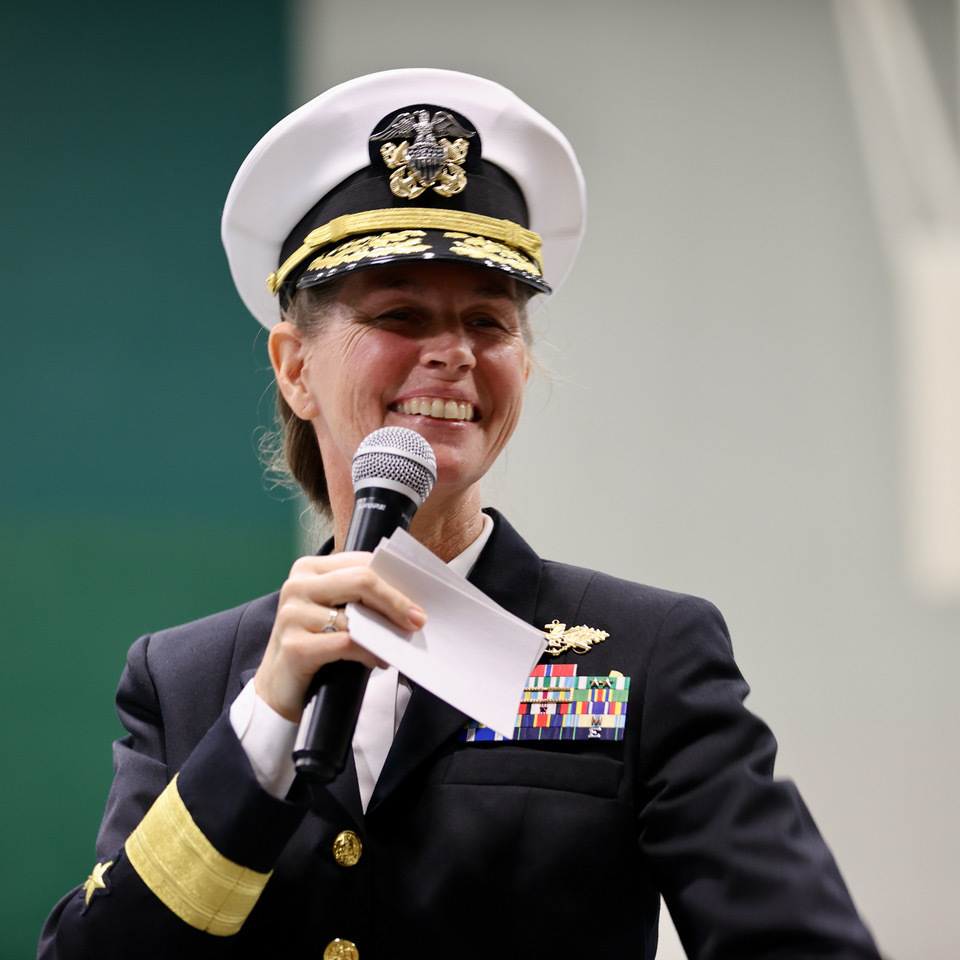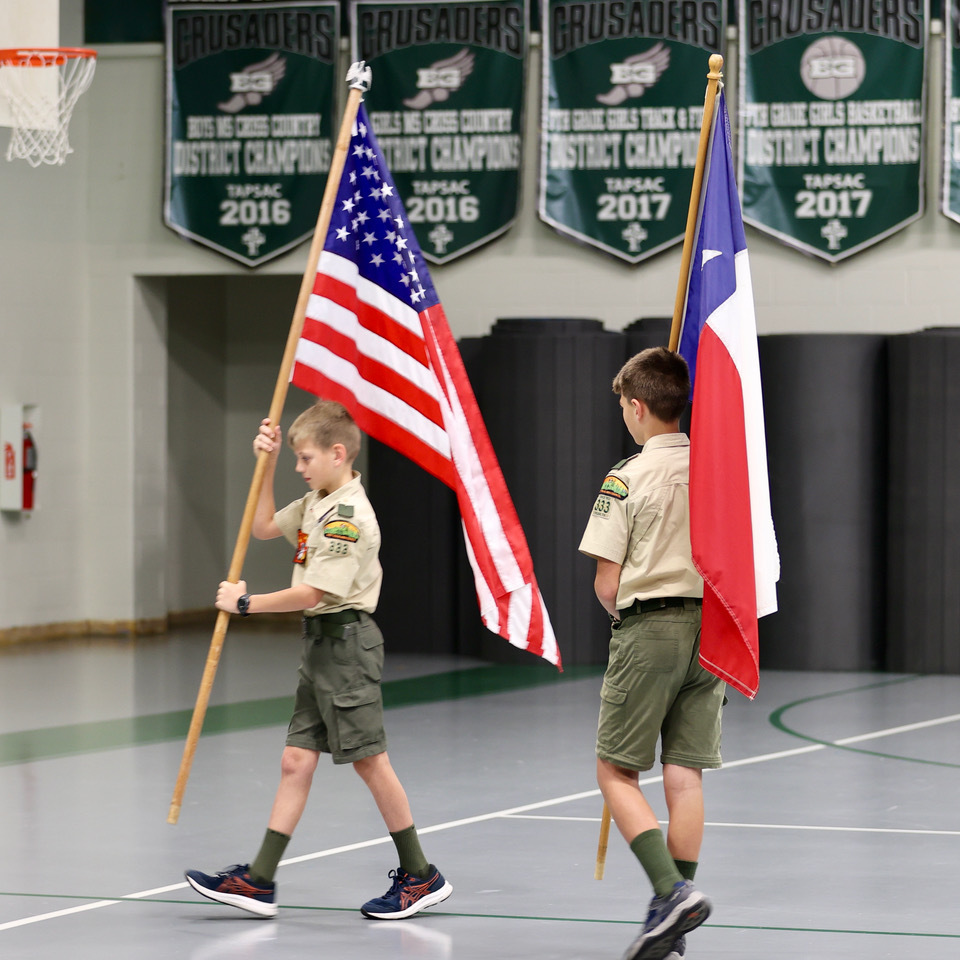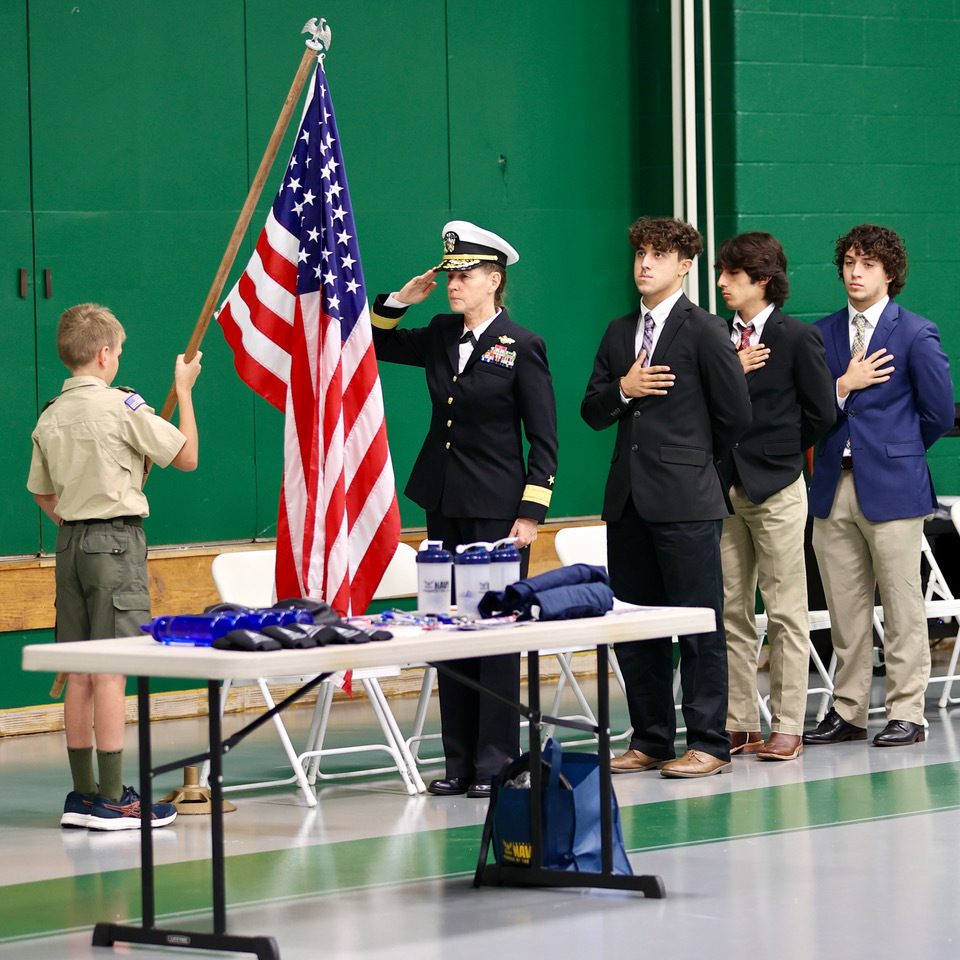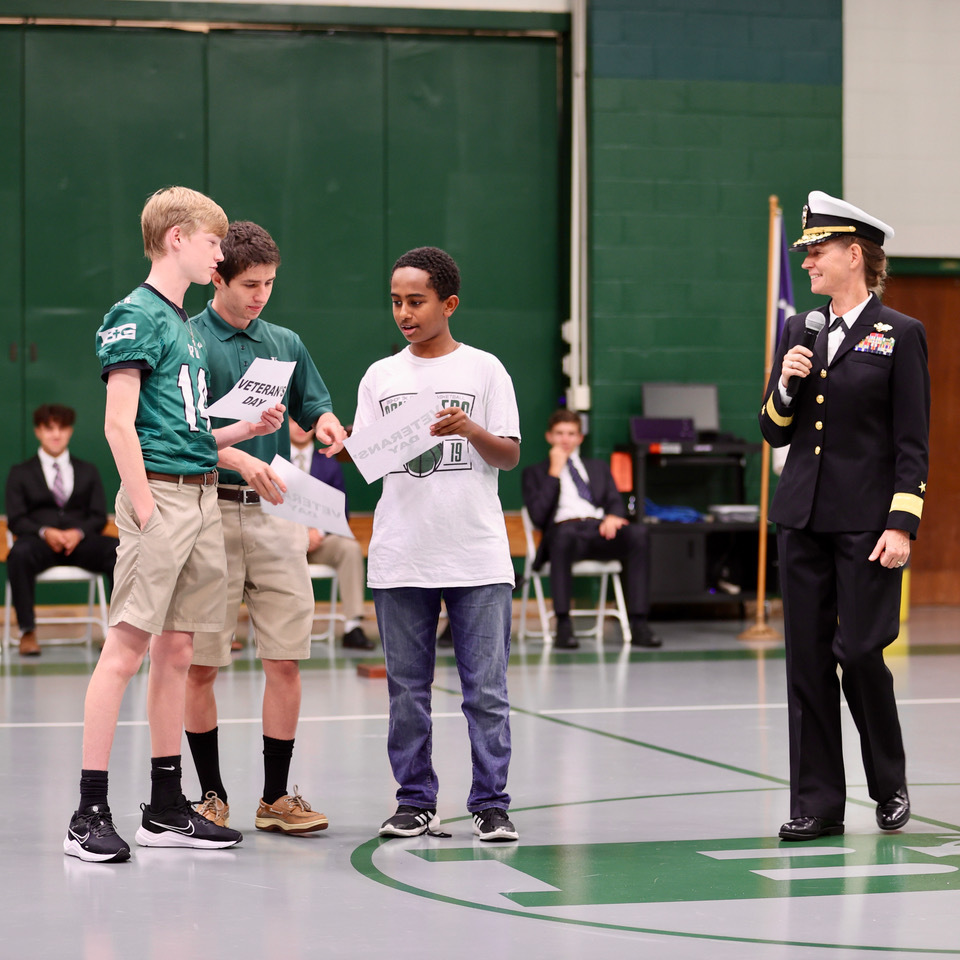 GOOD LUCK to the Crusaders as they compete in the playoffs in Hallettsville today! Thank you to Father Zach for sending off them off with a special blessing. GO CRU! For those who want to cheer on the Cru from home, click here to watch:
https://www.facebook.com/SacredHeartTexasBoosterClub/
#BGCru #gameday #playoffs 🏈💚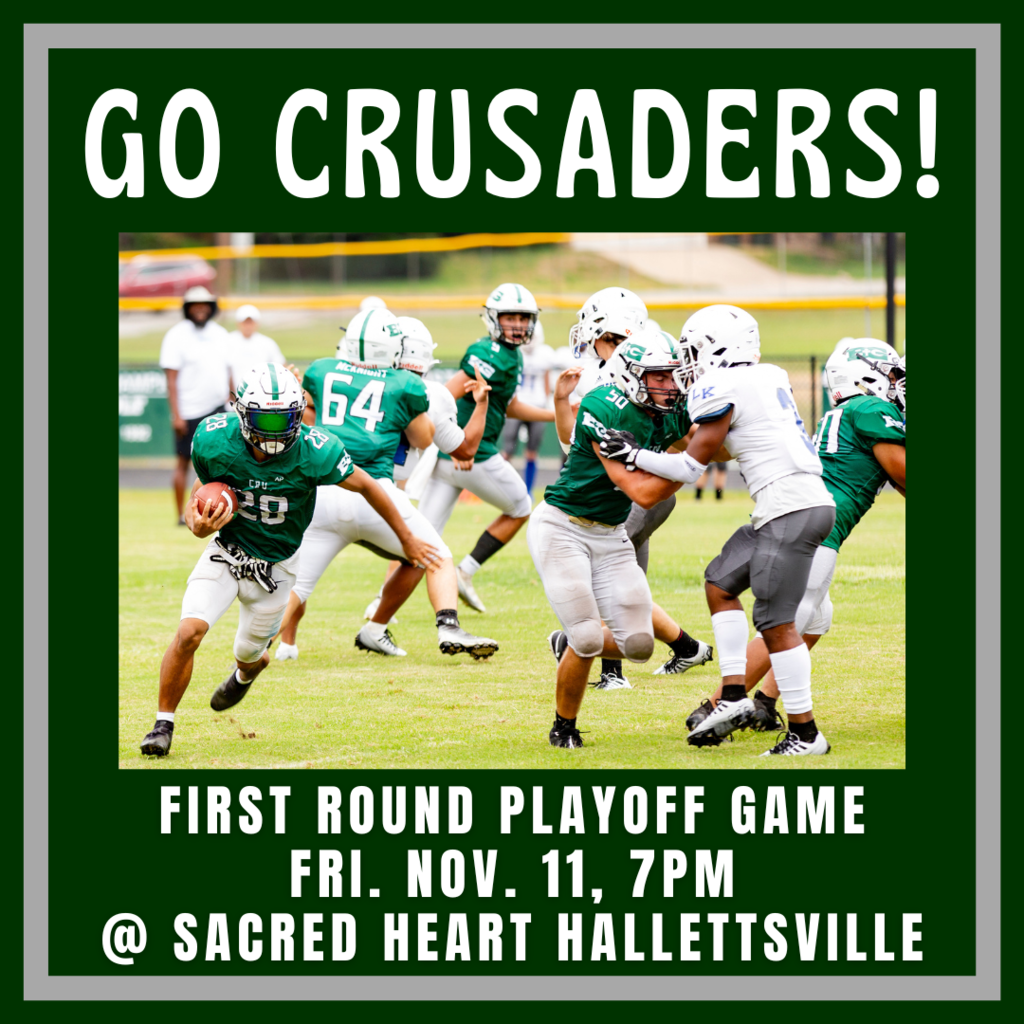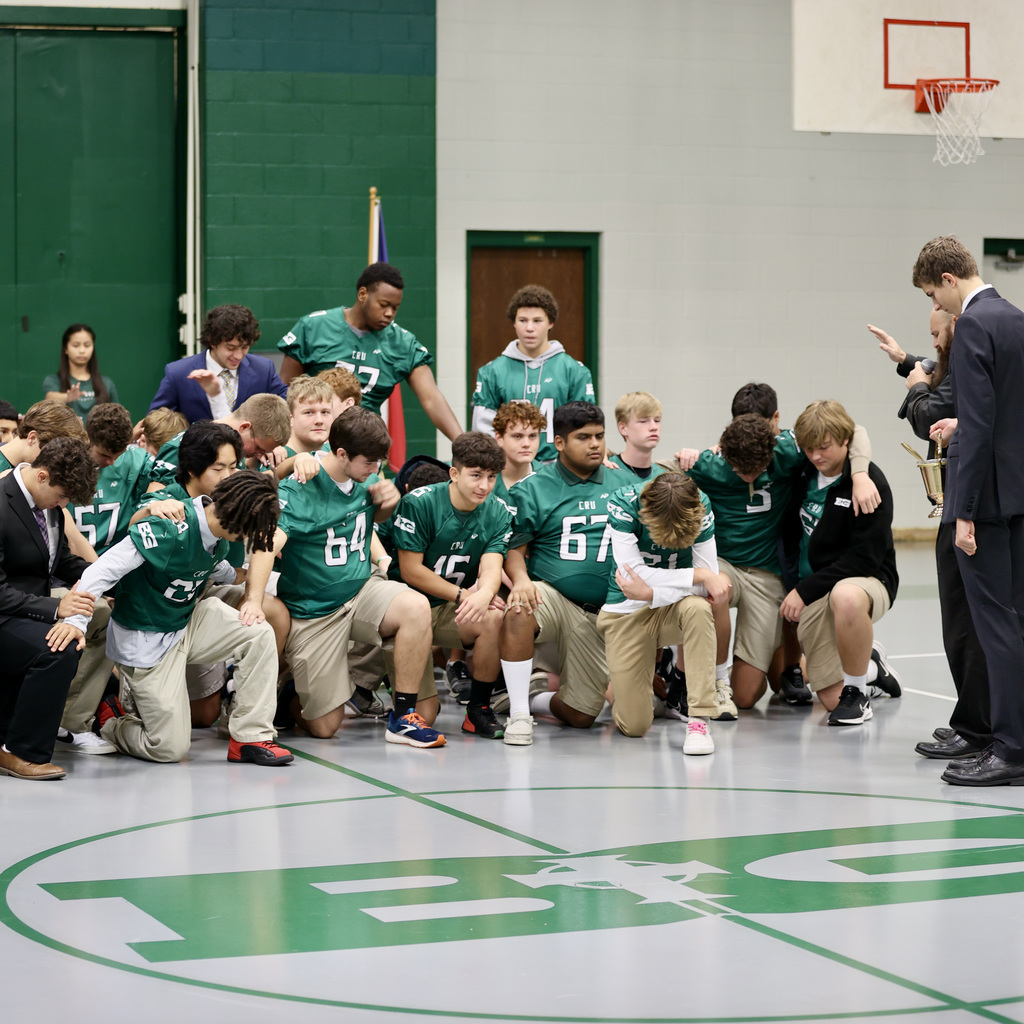 Let's go CRU! #BGCru #gameday #basketball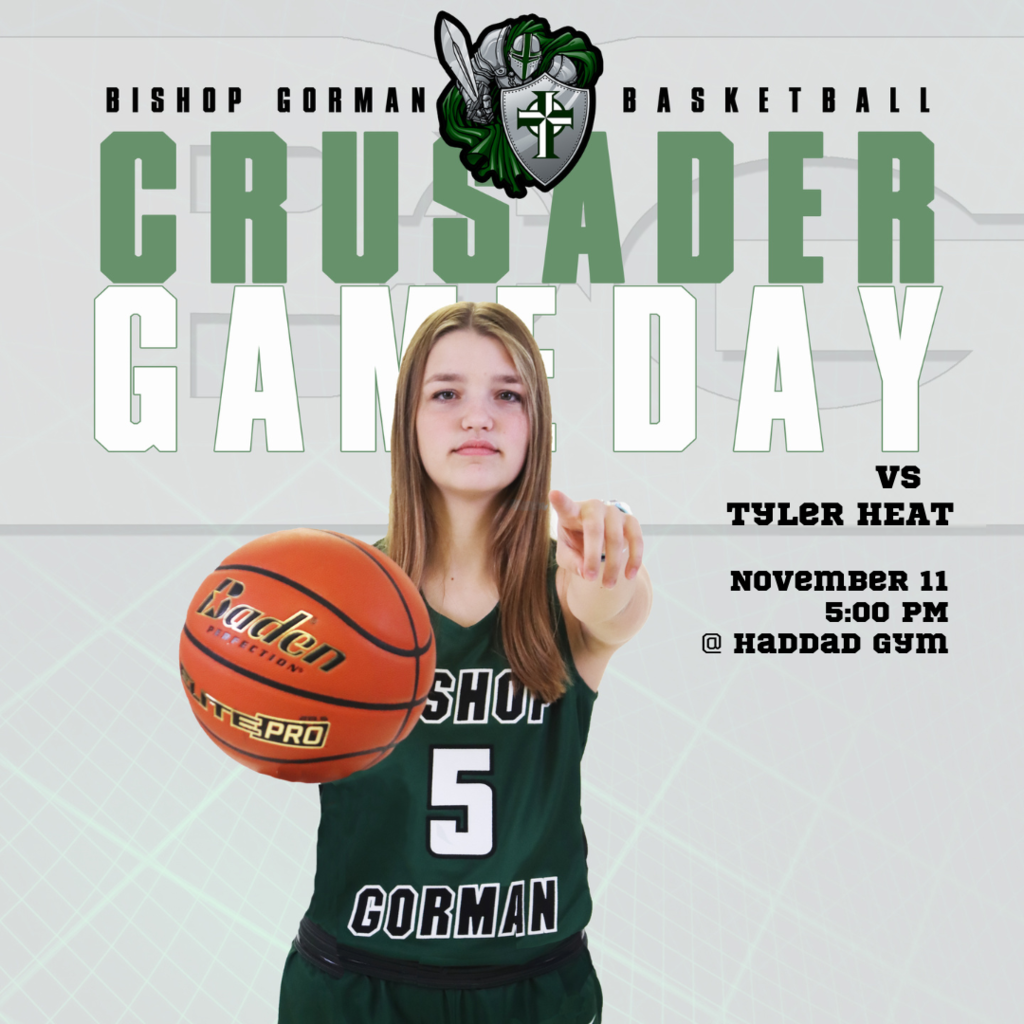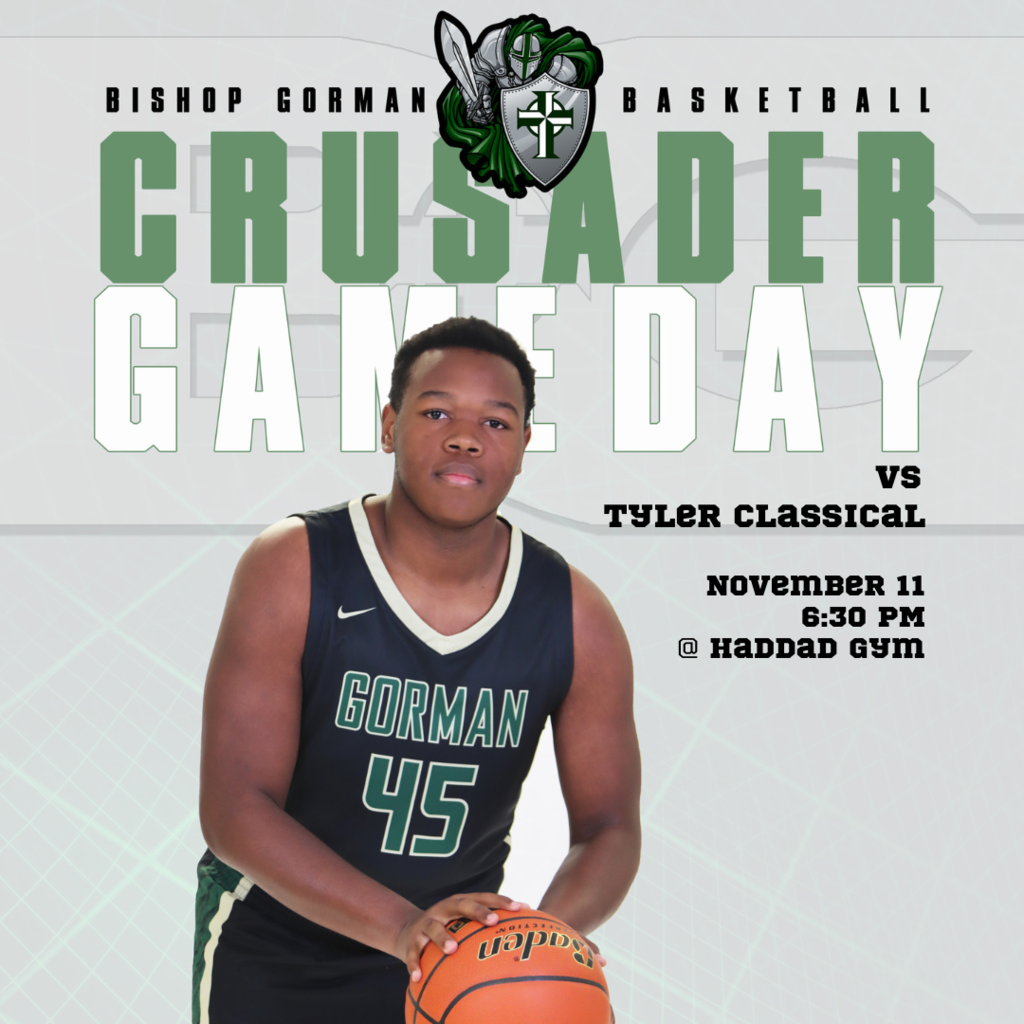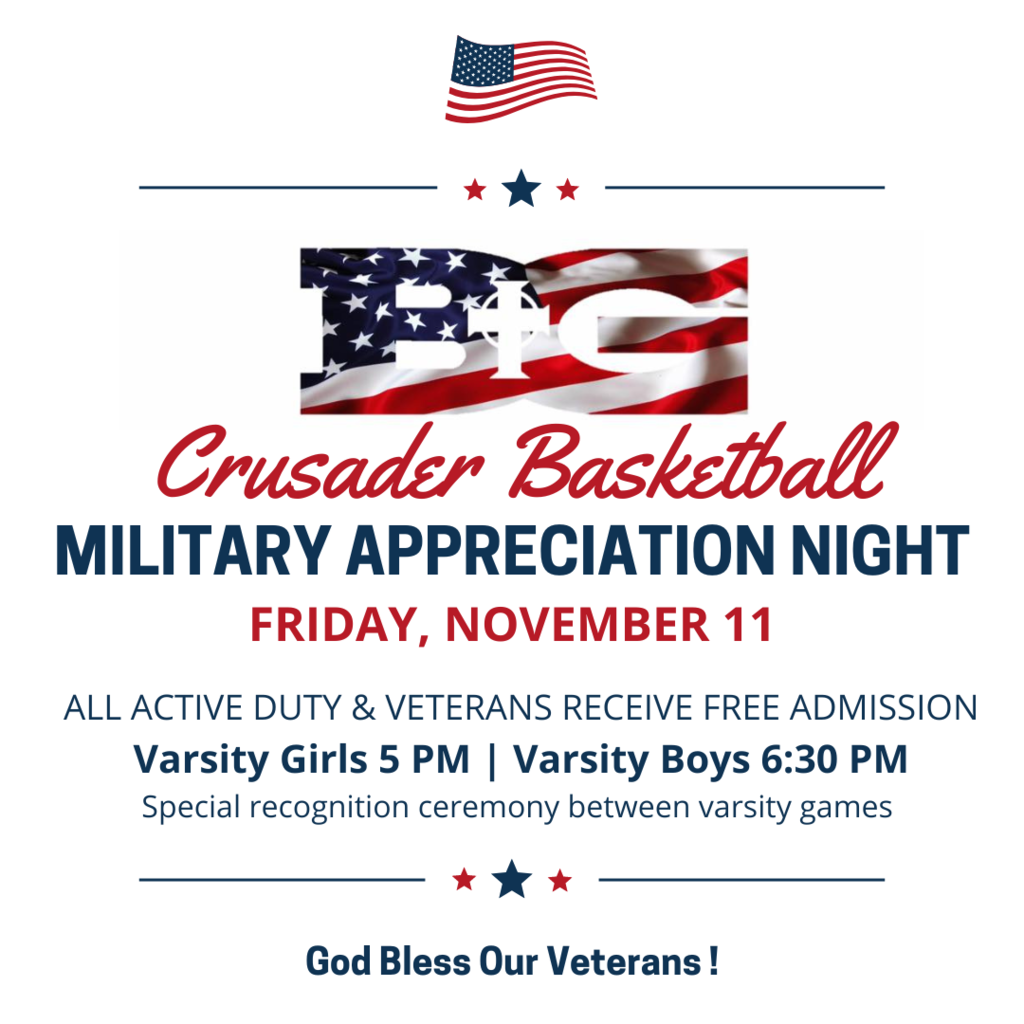 Military Appreciation Night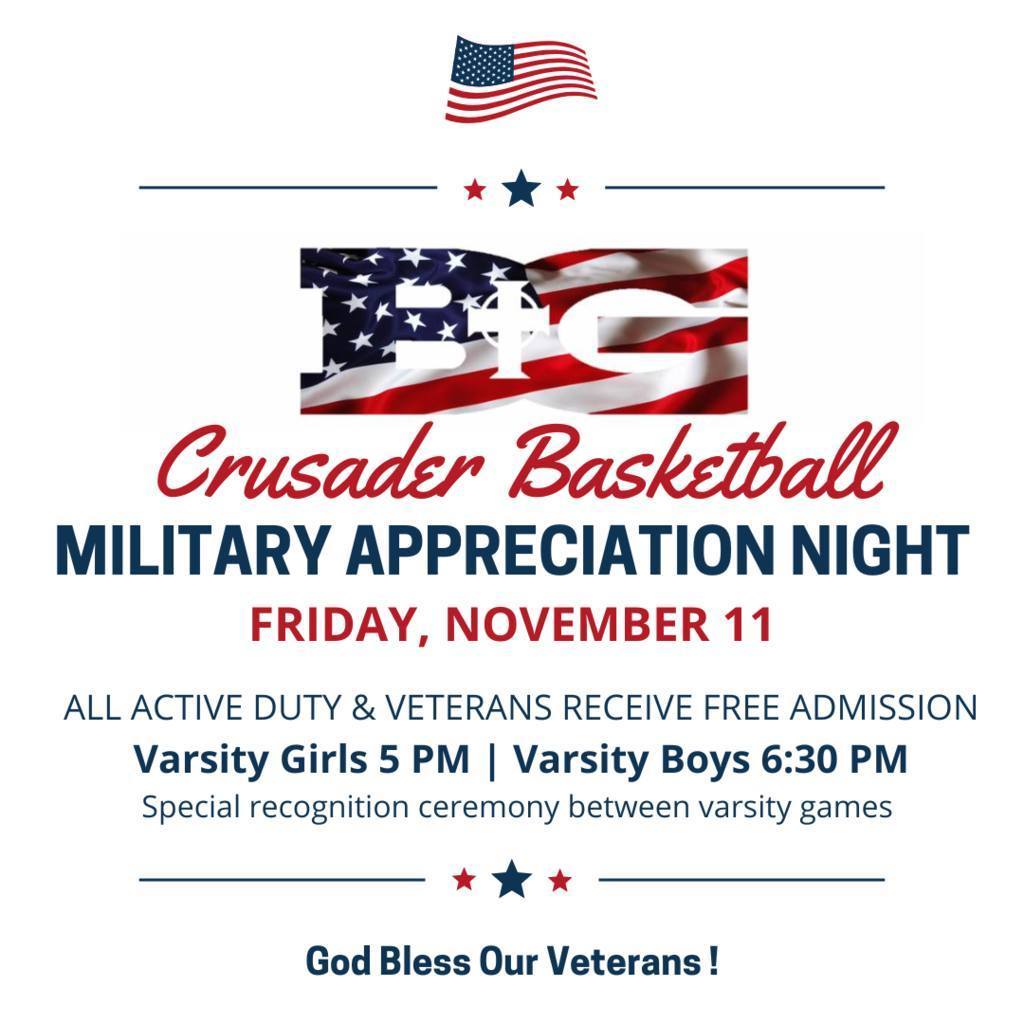 Game Day!